Cartier Rotonde de Cartier Perpetual Calendar Chronograph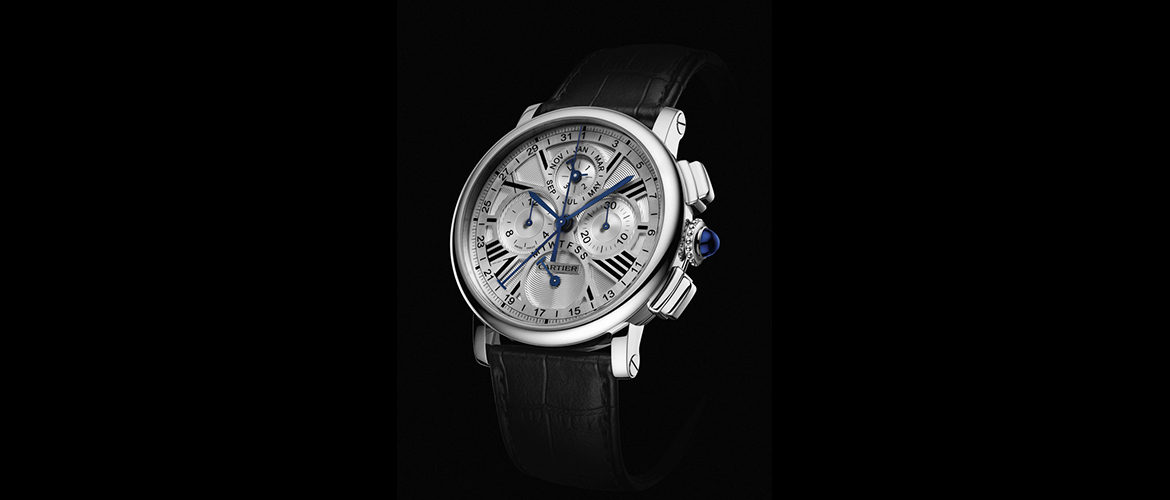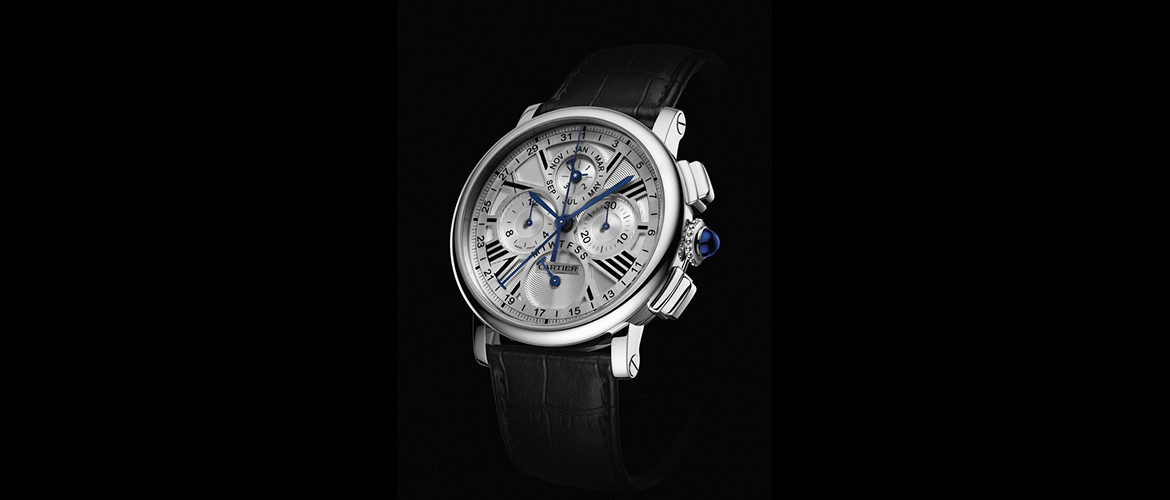 We all know Cartier as a very solid and complete company that manufactures, designs, sells and finally distributes their watches and jewelry.
For general information, this company was founded in France by Louis François Cartier. Cartier is well known for their exquisite taste in watches and jewelry. This company has a lot of history in selling to celebrities and royalty.
Cartier is going to launch a new model to the Rotonde de Cartier collection. This specific collection is best known for its sophisticated movements. Most timepieces of the collection include a chronograph placed most likely in the center, an astrorégulateur, and a flying tourbillon.
This timepiece is privileged with a mechanical automatic movement made by hand. Cartier used a house technology that had many advanced technical innovations to increase its power and precision.
This watch will be introduced and shown in January 2013 in Geneva, Switzerland.
The case is privileged with an exquisite white gold of 18 carat. The dimensions of this piece of art are 14.99mm of thickness and the diameter is 42mm.
The beautiful crown is also privileged with white gold of 18 carat plus a cabochon made of sapphire. The crystal and the base back are also made of sapphire.
The dial has Arabic numbers and a very interesting white guilloche that looks absolutely amazing.  The hands of this exquisite timepiece are shaped like a sword in blue steel. The black strap is made of luxurious alligator skin.
The caliber of this timepiece is the 9423 MC one of the most powerful calibers in the market that is self-winding.
Its 48 hour power reserve plus 28,000 VPH makes this watch a power machine that is suitable to anyone who is ready to have powerhouse on their wrist.
We can conclude that this watch is in fact a piece of art that is both luxurious and a powerful timepiece.