Cartier, Hollywood, Celebrities and Monarchy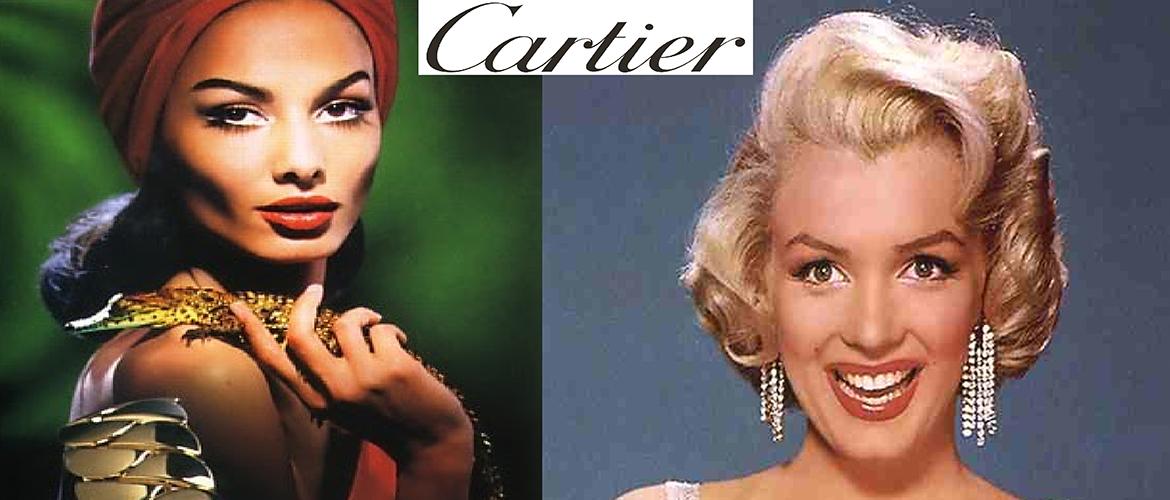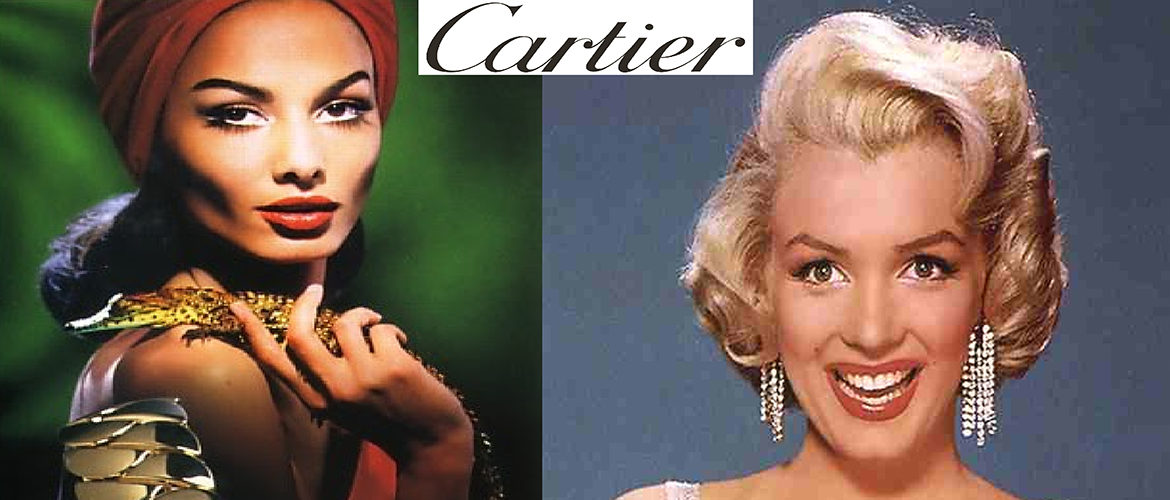 Cartier – The Choice of Royalty
In 1847, at the young age of 29, Louis-Francois Cartier took over a workshop and became a Master-craftsman. Since then, Cartier has been selling luxury watches and other extravagant merchandise to Royalty and Various Celebrities alike. They have truly become a leader in the Luxury Watch industry and are continuously adding to the cannon of modern culture.
It did not take long for the young master-craftsman to establish himself in the world of luxury watches and jewelry.
Princess Mathilde bacame a customer in 1856 and Empress Euginie became a customer in 1859. These two high profile members of royalty opened the flood gates for royal request and services. King Edward VII of England and King Alfonso XIII of Spain both asked the jeweler and watch maker to become official purveyor to the throne.
This trend continued throughout the century and into the next. Cartier became official purveyor to King Carlos I of Portugal in 1905, Tsar Nicholas II of Russia in 1907, King Paramindr Maha Chulalangkorn of Siam in 1908, King Peter I of Serbia in 1913, Duke Philippe of Orleans, King Albert I of Belgium in 1919, King Edward VIII (then Prince of Wales) in 1921, King Fouadl of Egypt in 1929, and King Zog of Albania in 1939. The only thing that stopped the continue request to be official purveyor to royalty was the downfall of most monarchies.
Yet, the general public's interest in the fine watches and jewelry never swayed. This has been proven by countless appearances and references on national television, radio, on stage, and in theaters.
Monica Bellucci the exuberant Italian actress has been mentioned on TV news. they show some images of the red carpet of Cannes film festival, they made comments about the spectacular necklace that she was wearing that day. What they didn't know is that it was the famous necklace that the legendary Latin actress Maria Felix "La Doña" ordered to Cartier in 1975. She used to say often: "don't give me advices…I can make mistakes by my own" in another opportunity a journalist asked her that how old was her! –She answered: look! Little miss… I've been too busy living my life so I didn't have the time to count my years!
One history says that Maria Felix went to the Cartier store with her pet: A baby crocodile and she asks to have a scale replica of it.  She said ¡hurry up! "It will grow up soon"
This jewel is made with 524.9 grams de gold, 2 rubies cabochon, 1060 emeralds cabochon and 1023 yellow diamonds. It works as a necklace and by separated pieces as pins but if it is going to be used as a necklace then the claws has to be replaced to avoid it scratch the neck. She also said: "some of my friends said that the pearls make people cries. In my case the only pearls that made me cry are the fake ones".Cartier lounge a special edition watch in honor to Maria Felix. His master piece is called "La Doña"
Another of the companies most memorable mentions in the twentieth century is when Marilyn Monroe sang a song entitled "Cartier" in the 1953 film Gentlemen Prefer Blondes.
Cartier did not become this popular by just producing random watches. They have designed, innovated, and created various unique luxury pieces. A variety of the fine watches that they created changed the industry forever. The late nineteenth century and early twentieth century was a significant time for the development of modern luxury watches. Cartier created the first jewelry bracelet watch for women in 1888. Louis Cartier created a leather strapped watch for a pilot in 1904. In 1906 they unveiled the first Tonneau watch. Then in 1909 they patented the design for a folding buckle for wristwatches.
Although they are famous for their unmatched eye for original design and creativity, the twentieth century proved to be a time where the company focused on precision and reliability as well. The introduction of the Santos de Cartier in 1911 was a significant revelation for the company. Although simple and pleasing to the eye, the watch started a trend of what to expect from a modern watch. The precision was unquestioned and inspired the development of other collections. One of these inspirational lines was the Tank Collection, which was announced in 1919 and is still in production almost 100 years later. This line became one of the storied companies most successful fine watch lines to date. Even in 1983 and 1985 the insight did not end. It was in those two years that the popular collections Panthere de Cartier and Pasha de Cartier were developed.
The development of the men's watches along with women's watches have allowed for unparalleled success of the company. Their fine watches and jewelry have become so popular and valuable over the last century and a half that historical showcases are requested around the world. Dubai Mall, Prague Castle, and the Grand Palace in Paris are just a few of the most recent places that their fashion watches, dress watches, jeweled watches, and diamond watches have been displayed.
Cartier has also been given back to the community in which they serve. This last decade has been significant in their development within the modern community. They founded the Foundation De La Haute Horlogerie works with communities around the world to endorse and expand the art of luxury watch making. Promoting the art of watch making opens the doors for many people that would normally not have the opportunity. They also co-Founded the Responsible Jewelry Council in order to fight unethical business practices. One of the many purposes of this council is to encourage the Kimberly Process, which negates the use of conflict diamonds (blood diamonds) and in turn help restore peace in conflict zones. The Cartier Women's Initiative Award is another program that they have sponsored to give women the right tools to succeed in the business world. This program identifies and supports new female Entrepreneurs.
300watches.com will be selling these watches at a greatly discounted price and they are all guaranteed to be 100% Authentic. All the pictures of these men's and women's watches will be original and taken in our main office. Whether you are looking for a diamond watch, a chronograph watch, a platinum watch, 18K gold watch, or any other luxury watch we will be happy to help. We will also be accepting trade-ins. For all the watch collectors who are interested in selling a authentic watch and receiving a new ones should contact us.
[info]Call Right Now! 1-877-842-5760[/info]
Look at our "Culture" section to help you make the right buying decision.