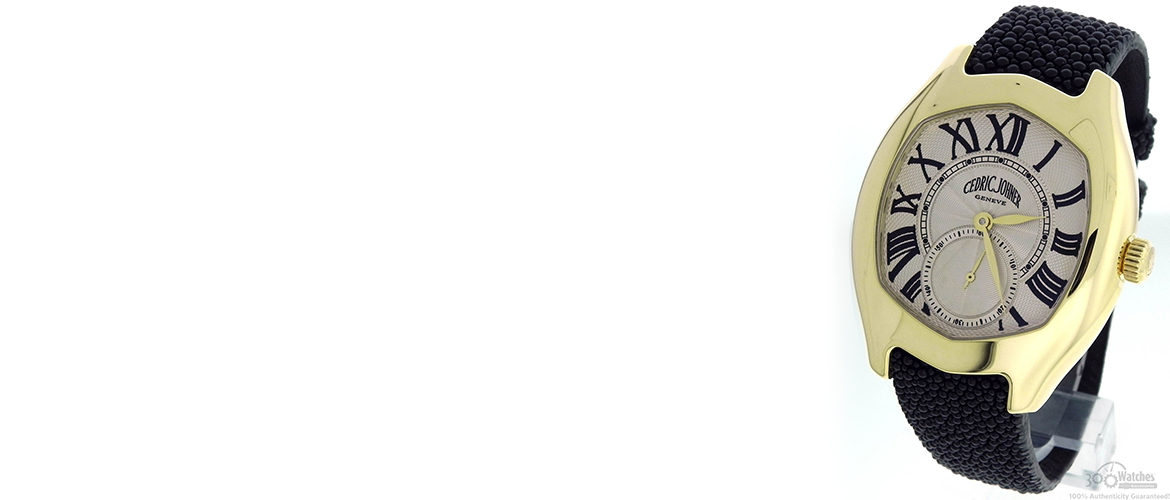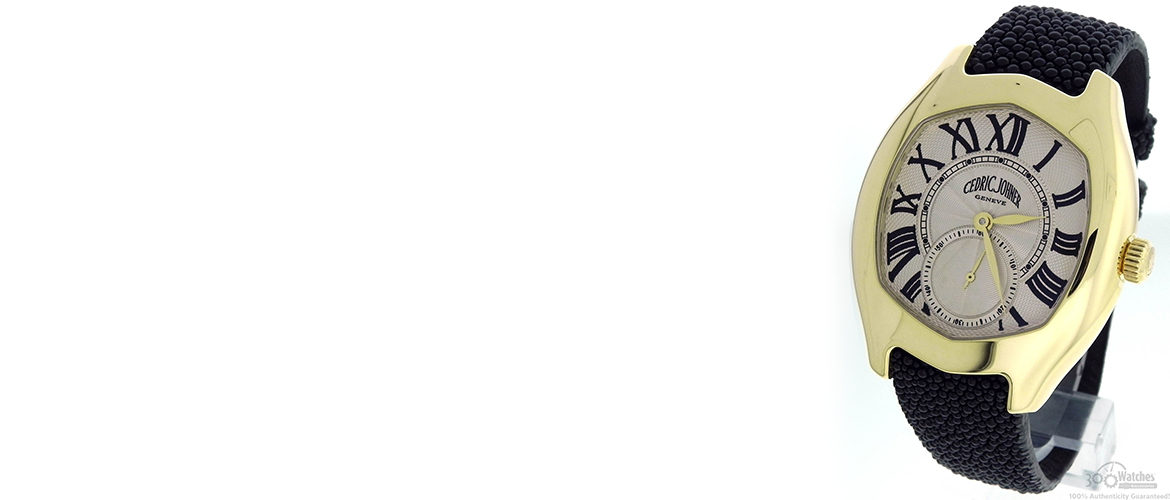 Cedric Johner is the founder of his self-titled company, Cedric Johner. He is a master of complications with quite an education to back him up.
Johner is a graduate of the highly esteemed Geneva Watch School. After graduating he spent over ten years working with Swiss, luxury watch companies designing and creating watches. He eventually broke from working for others and established his own company, Cedric Johner. His mission was to create unique wristwatches that reflected the personality of their owner. Johner created a hexagon case back in 1996 tht he named the Abyss. The Abyss was his first masterpiece. It was a casing that defied the norm and was incredibly unique. In other words, it helped gain him the popularity and media attention that he needed to continue to grow his brand.
Johner wanted to add luxury to individuality and began offering the Abyss in platinum. He entrusted only three watchmakers with the responsibility of creating the watch casings out of platinum because of how difficult of a process it is. These watch masters create practically every part of the watch by hand. They even hand polish it which is considered one of the most difficult tasks for a watchmaker. In 1997 Johner attended the famous BaselWorld for the first time. He wanted to awe onlookers and did just that with the presentation of his Abyss Jump Hour wristwatch. Every year there after he continued to release exciting models such as a perpetual calendar, retrograde seconds hand, and watches with secondary time zones.
In more recent times Johner has teamed up with Christophe Claret to create the Repetition Minutes Abyss. He has also been producing chronograph watches with a twist. Johner refuses to create a standard chronograph because it is a complication that we see far too often in the watch world. He uses a column wheel which proved a very difficult task. Cedric Johner produced only five copies of this chronograph. Cedric Johner continues to pursue creating the finest, and most unique wristwatches he can. With his recent release of woman's chronograph wristwatches he is also broadening his market and experimenting with feminine styles.
Cedric Johner is continually gaining media attention as well as positive feedback from individuals in the watch industry. Besides the unique personality of every piece produced Johner wristwatches are considerably rare. Very few authorized dealers exist that offer the watches. These are highly collectible, one of a kind pieces that serious collectors, or enthusiasts, will want to get their hands on.