Celebration of Monochrome Color Palettes Recent Novelties of Jaeger-LeCoultre and Longines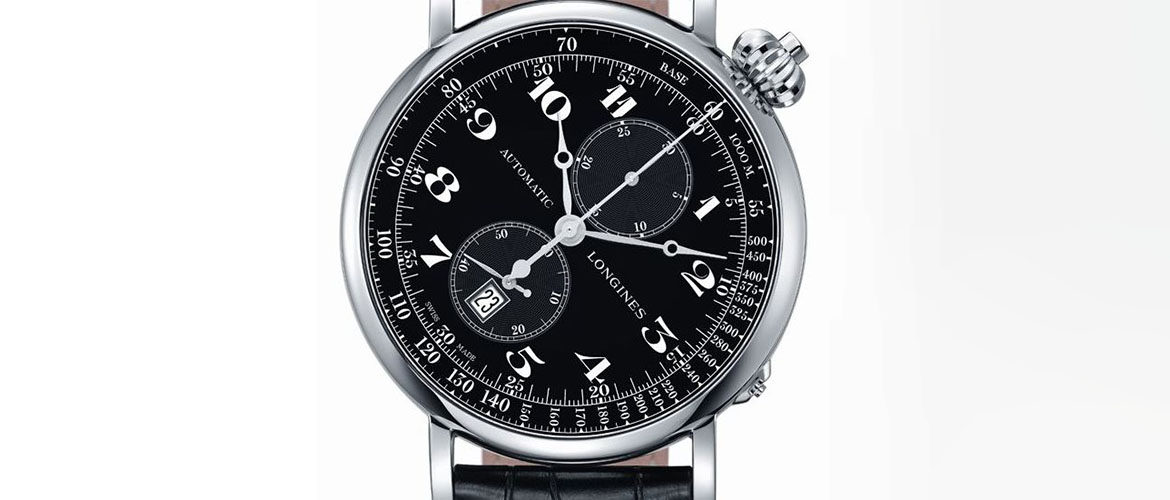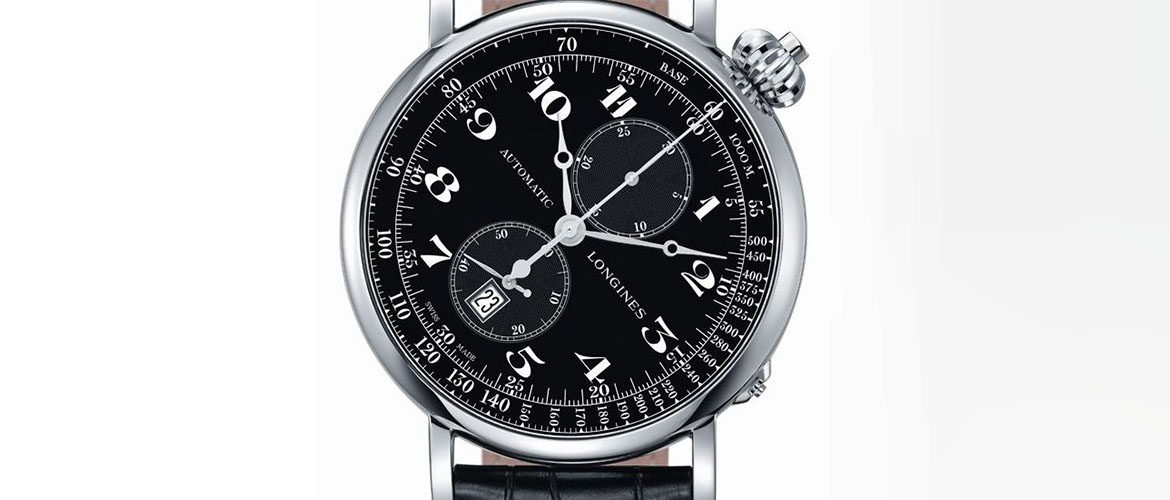 Time flies, and fashion for luxury watches changes, with various luxury watch brands hurrying up to surprise their delighted fans and demanding collectors. Nevertheless, the style of classical monochrome prestige watches seems to be eternal, with the monochrome models never leaving the top points in ratings of the most aspired watch models. The hits of today are obviously the Longines Heritage Avigation GMT watch that has conquered the hearts of not only dedicated lovers of Longines luxury watches, but also of all connoisseurs falling for elegance, high technology, and classicism in one object of watchmaking art.
The is a 2014 novelty introduced by this Swiss luxury watch brand as a new edition of its iconic Heritage collection. All Heritage watches of Longines are distinguished with a vintage look and with military stylized designs. However, the new  Longines Heritage Avigation GMT model is a truly outstanding sample in the line of Heritage watches, since it is equipped with many innovative complications not present in the previous models. The name of this model, Avigation, already speaks for itself it is a combined watch model inspired by navigation and aviation, which is quite unusual, taking into account the narrow specialization of many military-style watches. This watch is equipped with anti-magnetic protection, which makes it useful for pilots and navigators, and the dial's design is made in the best traditions of vintage pilot watches, with a black dial and large contrasting white numerals. Its mechanical self-winding movement is one more adorable addition to the original model that Avigation represents.  
Another monochrome hit of modernity is the Jaeger-LeCoultre Master Compressor Diving watch model first presented in 2011 by this luxury watch brand as a limited edition of luxury watches for the US Navy SEALs. This watch model was a descendant of a Master Compressor collection launched earlier in 2002 a product line presenting sports luxury watches with round cases and distinguished protruding crowns. The 2011  Jaeger-LeCoultre Master Compressor Diving watch was produced in collaboration with the elite military unit of the USA the US navy SEALs, following a fashionable tradition of the past years. This collaboration resulted in the design of a watch that performs equally greatly in all conditions (water, land, and air).
The work on the  Jaeger-LeCoultre Master Compressor Diving watch turned out to yield many innovations in the design of sports watches that Jaeger-LeCoultre had not thought about before. For instance, testers from the SEALs corps pointed out that a reliable watch in their understanding should have a different design of the bezel, since traditional bezels tended to separate from watches when they were subjected to tough training and military conditions in which SEALs often participated. Therefore, the  Jaeger-LeCoultre Master Compressor Diving watch represents a modified version of Master Compressor watches produced in a limited set of only 1,500 items, working perfectly in any conditions and possessing water resistance up to 500 meters.