Chanel J12 Chromatic Watch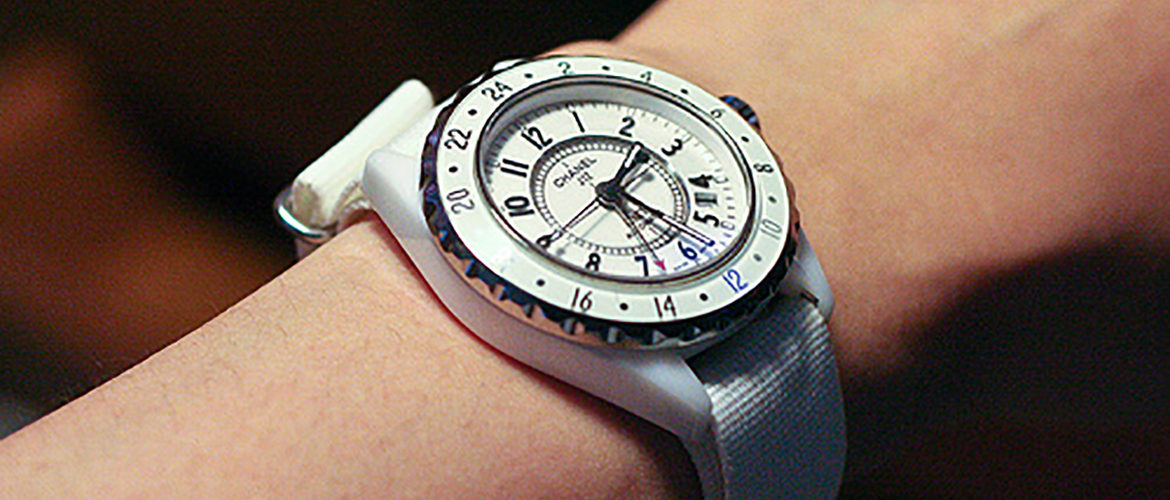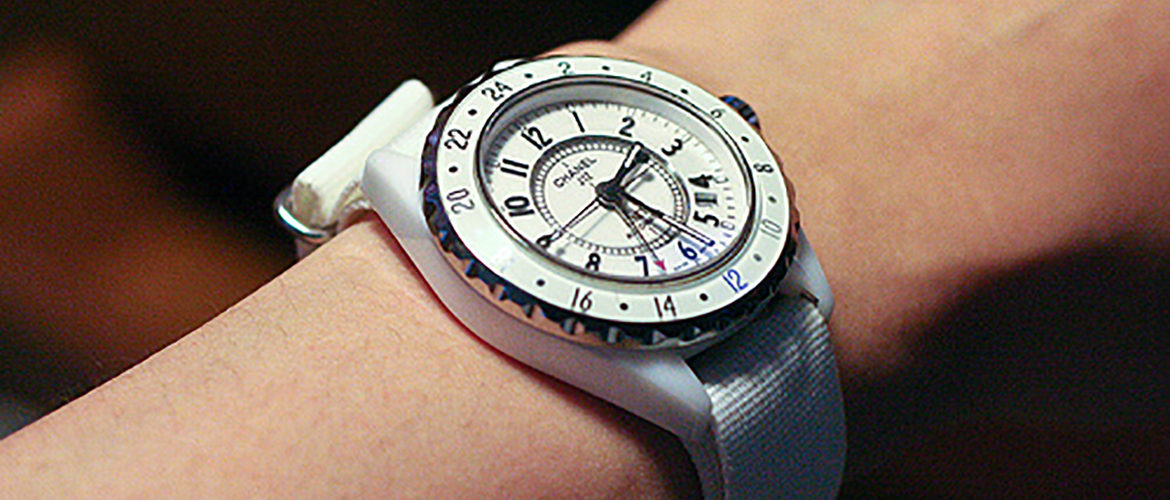 Ah! Chanel. It epitomizes style and glamour.  And talk about diversification! They do it all, from makeup to perfumes to…. Swiss watches? Yes, they have the most amazing watches.  And one that has been seriously making its way into my wish list is the J12 Chromatic.
It was launched about a year ago and its name comes from the chromatic colors it offers in shades that go from black to white.  It is made with a new material called titanium ceramic which provides an ever changing color reflection, depending on the light.  I hear it can even take bluish, grayish or brownish tonalities.  The original J12 was created in 2000 and it was revolutionary because it was a first unisex watch for Chanel, but back then it was made in black ceramic.  The white version was introduced in 2003, and last year Chanel introduced the Chromatic.  I have to admit that I am partial to the diamond set version of the Chromatic, as the combination with the new material is truly breathtaking.
The titanium ceramic is, scratch proof, wear proof, and scuff proof, to say the least.  This is a very strong material with an intense appearance, but it is also very light. On top of that, Chanel created new polishing techniques using diamond powder.  Titanium ceramic comes a close second from sapphire crystal in strength.
There are seven models of the new J12 chromatic. There is a 33 mm version with a quartz movement and also two diamond set versions of 38mm and of 41 mm, both with automatic movements.
The dial of the watch is round with Arabic numerals, a date window and rhodium plated hands.  The bezel is unidirectional.  The mechanical movement is self-winding and has 42 hours of power reserve.  Over the dial there is a sapphire crystal and the bracelet is also in titanium ceramic with a triple folding clasp.  The watch is water resistant to 200 meters and comes with a two-year manufacturer's warranty.
It might not be a watch for everyday use, but it can certainly resist daily tear and wear if you wanted to.