Chanel Mademoiselle Privé Collection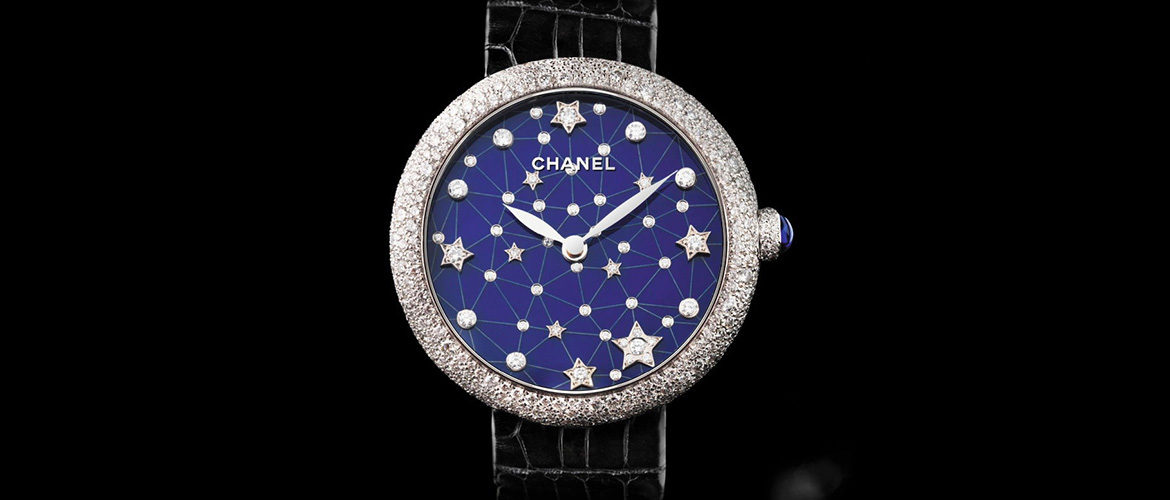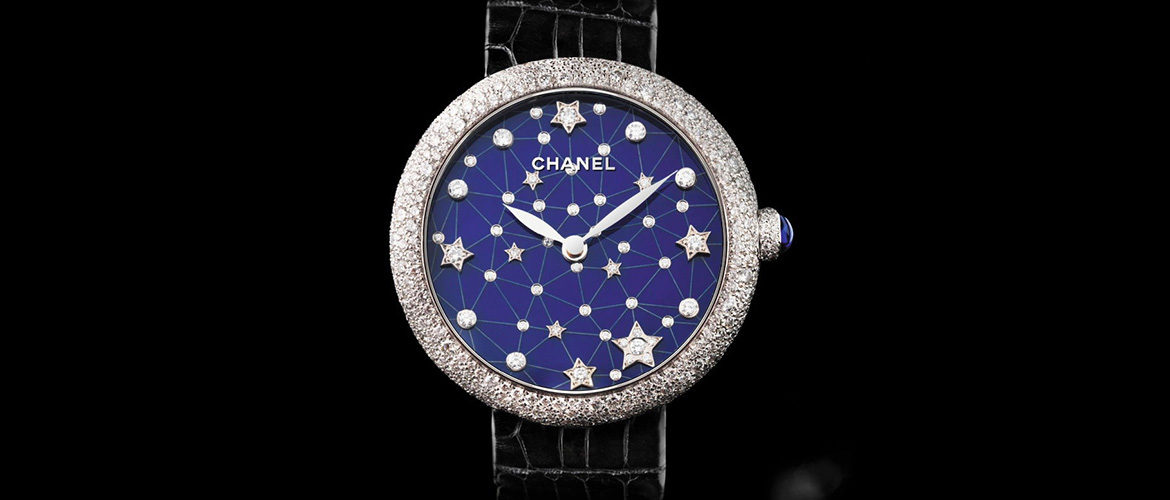 Chanel is a well-known luxury fashion line. The brand began producing wristwatches 25 years ago that reflected their style in fashion. Their latest feminine wristwatch collection, Mademoiselle Privé, offers four different models that are sure to suit any women's tastes.
The Mademoiselle Privé Collection is distinguished by a black dial, black strap, and fabulous placed gems. They all have a mysterious and modern look to them that is sure to please. Only one of the models actually has numerals, and it happens to be the main model representing the collection. It features a unique font with a 3, 6, and 9 o'clock oversized numeral. The dial is adorned in silver stars and the bezel is set with over 80 brilliant diamonds. If this isn't up your alley, you may prefer the more elegant camellia model. This model features a white camellia flower motif on the dial accented with 7 diamonds representing the hours. The dial hands are shaped like leaves and are simply silver outlines. This model also features a diamond set bezel. The third model in the collection features a small, whirling camellia flower motif set with diamonds at the 5 o'clock position. It also has a diamond encrusted bezel ring. The last model in the collection is very youthful. It's a watch that would be an ideal gift for a young adult. It features a small diamond filled star at the 5 o'clock position with a diamond set bezel ring.
All of the wristwatches in the Chanel Mademoiselle Privé Collection feature a self-winding mechanical CHANEL 12-WS movement and 42 hour power reserve. This collection is perfect for those seeking a stunning dress wristwatch or wristwatch for special occasions. The price point is mid-luxury for a watch of this caliber.