Chanel Première Tourbillon Volant Watch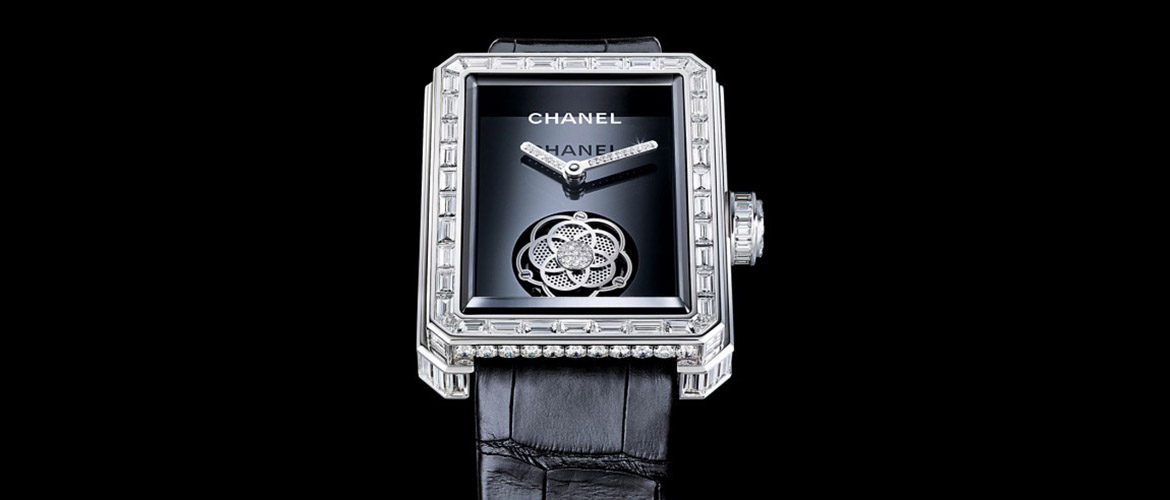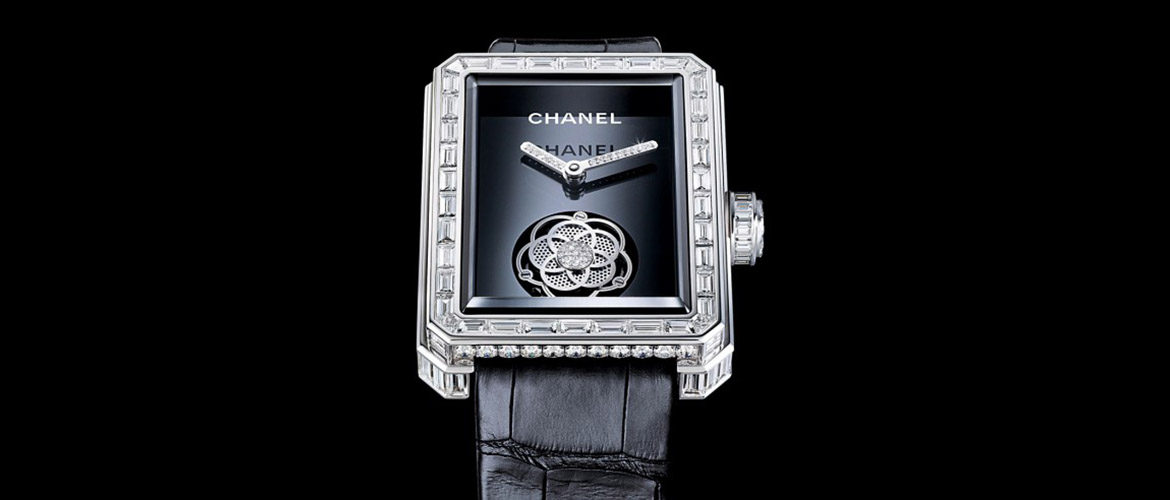 Chanel is a well-known luxury manufacturer of various goods. The company produces luxury wristwatches that hold great value in collections. The most recent collection from Chanel is the Première Tourbillon Volant wristwatch. This dazzling women's wristwatch will astound even the most particular individuals.
The Première Tourbillon Volant wristwatch is a tribute to one of Chanel's most successful wristwatch collections introduced to the public over 25 years ago. The collection was called the Premiere Collection and included luxurious and feminine styles. The new Premiere Tourbillion Volant wristwatch combines similar styling aspects found in the original collection with modern accents. It features a small rectangular case outlined in diamonds. The case is made out of 18K white gold and measures 37mm. This is a size that most women will find comfortable. The bezel contains 3.9 carats of diamonds. 38 of them are baguette cut and 52 are brilliant cut creating a lovely contrast. The dial of the watch is of particular interest. It features a simple grey background color with a camellia flower made out of mixed materials. The Chanel logo is etched in an interesting way that gives it a 3D look. The dial also has a small hour and minute hand that is filled with diamonds. The camellia flower is a common theme in Chanel wristwatches. The founder, Coco Chanel, favored the camellia and considered it an immensely feminine flower. The company continues to pay tribute to her by keeping her preferences alive. A simple black leather strap adds to the elegance of this wristwatch.
Chanel's Premiere Tourbillion Volant wristwatch it has media attention to back it up. It was voted the best women's wristwatch of 2012 by none other than the Grand Prix d'Horlogerie de Geneve. This is a truly great honor for a watch to receive. This wristwatch has obvious beauty combined with simple elegance. Despite the fact that it has over 90 diamonds it manages to look classy and not overly done. Unfortunately the Premiere Tourbillion Volant wristwatch was released in a very limited quantity of just 20 pieces. This makes it even more of interest to collectors and individuals seeking rare pieces.