Choosing the Perfect Orthodontist: Things to Consider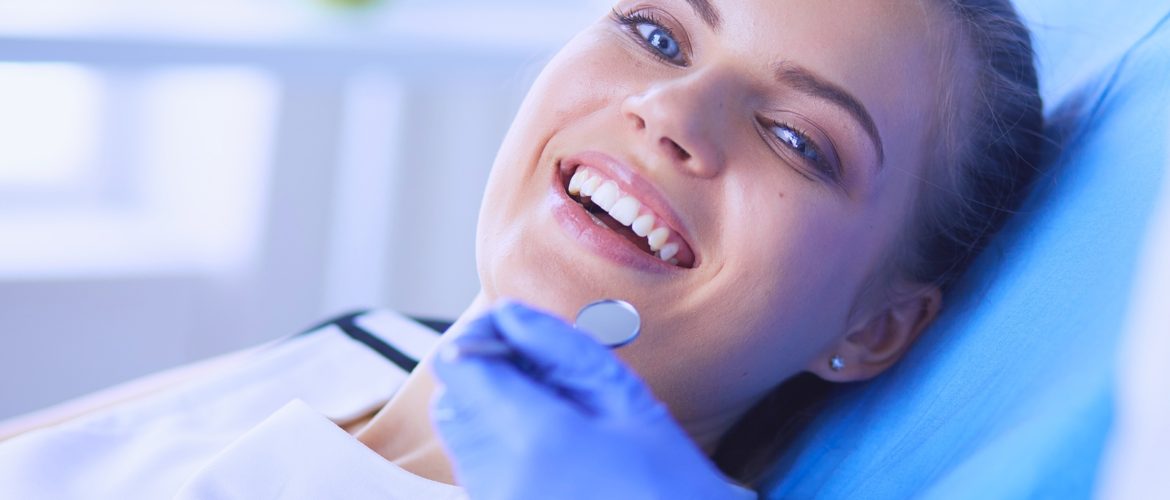 Are you dreaming of the perfect aesthetically pleasing and healthy smile? If yes, then you'll need an orthodontist in your life. An orthodontist can help you align your teeth and jaw by using devices. In addition, they can also help you maintain your teeth for a lifetime of great oral health. But with so many options, how will you choose the best one? Of course, there are thousands of really good orthodontists, but sometimes, even the best one can't be the perfect match for you.
In this article, we will give you some advice so you can choose the best orthodontist to give you what you need.
Factors to Consider when Choosing the Best Orthodontist
Orthodontics is a special branch of dentistry, which focuses on aligning teeth and jaws for aesthetics and function. They are well-known for installing braces and performing treatments for better oral health and breathing. Many people are interested in hiring one for their dental health. However, there are many choices, and usually, they can't choose the best one that fits their needs. Here are some factors you can consider to choose the best orthodontist.
Types of Services
Not all clinics are created equal, and not all provide services that will fit your needs. Some orthodontic clinics only provide braces, and some can provide every orthodontic service. Your first consideration to narrow your search is to check the services and treatments they provide. You can also check if they only provide services for adults, especially if you are looking for children services. In addition, orthodontics offers various treatment options, and each case is unique. Choose an orthodontist specializing in the specific treatment you require, whether it's traditional braces, Invisalign, or retainers.
Credentials
Beware of orthodontic clinics that scam people. Yes, it does happen. Some orthodontics are not really what they say they are; most are not credible enough to perform treatments, which results in bad results. You can check their credentials and credibility by performing extensive background checks, checking reviews online, or even asking people who have already been there. This is an important part of your journey in choosing the best orthodontist. Remember, your mouth is very sensitive, so you have to ensure that anyone handling it is confident in what they are doing.
Cutting-Edge Technology and Equipment
Technology is constantly evolving; that's why ensuring that your orthodontist is up to date with the latest advancements in technology and equipment is important. Advanced technology can ensure the procedure's accuracy and enhance the probability of it being successful. Orthodontic clinics like Kumra Orthodontics, an orthodontist in Woodbridge, VA, can offer the latest services like Invisalign and are always up-to-date with the latest treatment options and techniques. Their credentials and testimonials prove how good they are at handling their clients and how they incorporate the latest techs and techniques to give you the best possible results.
Comfort and Convenience
Is the clinic close to you? Does it make you comfortable? Is the staff friendly and approachable? Is the clinic sanitized? These are just some of the questions you must ask yourself when considering an orthodontic clinic. Aside from credentials, convenience and location should also be top priorities. Even if it is the best clinic, if you have to travel 5 hours to get there, it might not be worth it for you. In addition, how the staff behave when you're around should also be considered, as you'll be expected to go there a lot. If you are not comfortable around them, it may cause dental anxiety.
Instinct and Gut Feeling
Always trust your feelings. Turn it down if you seem uncomfortable or if something feels off when you check the clinic. Our gut feelings are usually right, and we don't want to risk the experience of regret afterward. A good connection and rapport with your orthodontist can positively impact your treatment experience.
Treatment Duration and Follow-up Care
When deciding, it's okay to ask for a consultation and check the clinic extensively. Don't worry; the clinic staff will understand if you conduct an initial investigation and research before committing to them. Discuss the estimated duration of your treatment and the frequency of follow-up visits. Understanding the timeline will help you plan accordingly. This step can also help you understand the treatment better and give you an idea of how much time they are willing to spend to give you the best service. Remember, after-care is also as important as the actual treatment. Make sure that they are willing to guide and help you.
Affordability and Insurance Coverage
Last but not least, check if the clinic is under your insurance coverage. Orthodontic treatment can be costly, so determine how much it will cost and the available payment alternatives. Check to see if your insurance covers orthodontic procedures and what costs you may be responsible for. Remember, it's an investment that can become a lifetime of amazing dental health.
Conclusion
Your orthodontist can be your mouth's best friend, so you must carefully choose the best one to take care of it for you. Consider these factors when trying to find the best clinic to suit your needs. Remember, this is a great investment for your appearance and overall health. Do not take the decision lightly; do not be afraid to ask, conduct investigations, and even check the location. These factors will surely help you find the most suitable one. Now that you know how to choose the perfect orthodontist, take the first step toward your dream smile. Remember, a confident smile can transform your life and leave a lasting impression on everyone you meet.