Christophe Claret Soprano Minute Repeater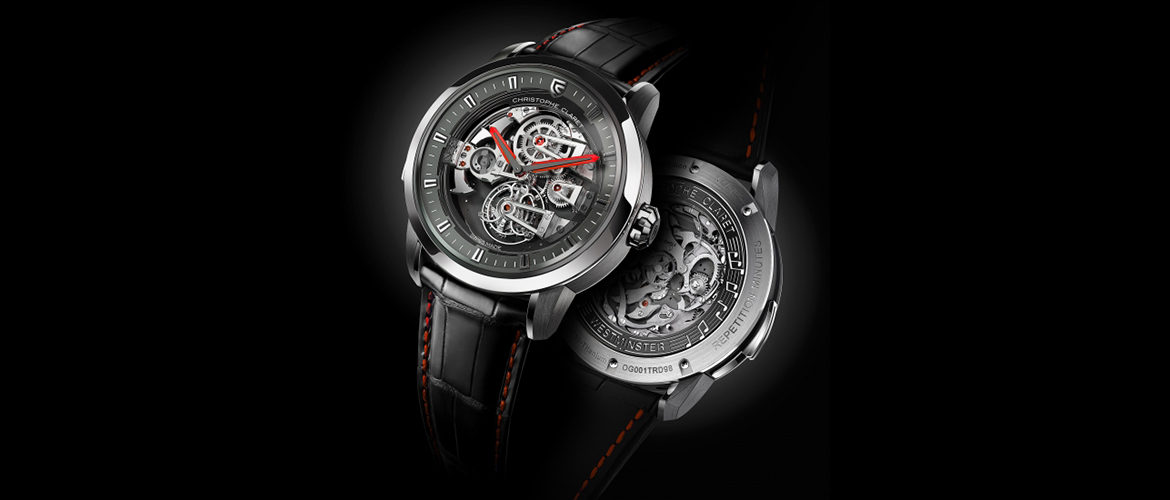 Renowned watchmaker Christophe Claret has released his newest creation, the Soprano Minute Repeater. It's a grand complication with a unique interface that is sure to please even the most demanding collectors.
The Soprano Minute Repeater wristwatch is an incredibly limited collection available in three color options of red gold, white gold, and platinum. Only three of each color is available. The price for this timepiece is astronomical to say the least. This watch is a tourbillon minute repeater. It's dubbed the Soprano because it features four cathedral gongs. A titanium case band gives it an elegant touch as well as o optimizes the sound transmission of the gongs.
It is Swiss made, of course, and has a sapphire casing. This allows complete visibility under all lighting conditions and hides blemishes. The inner workings of the watch show through the casing giving it a complicated mechanical look. Tech lovers will enjoy watching the gears work their magic. For now this is all the information that has been released on this incredible piece. It will be introduced in Mexico City, Mexico at the Four Seasons Hotel. The official price will be released at that time as well.