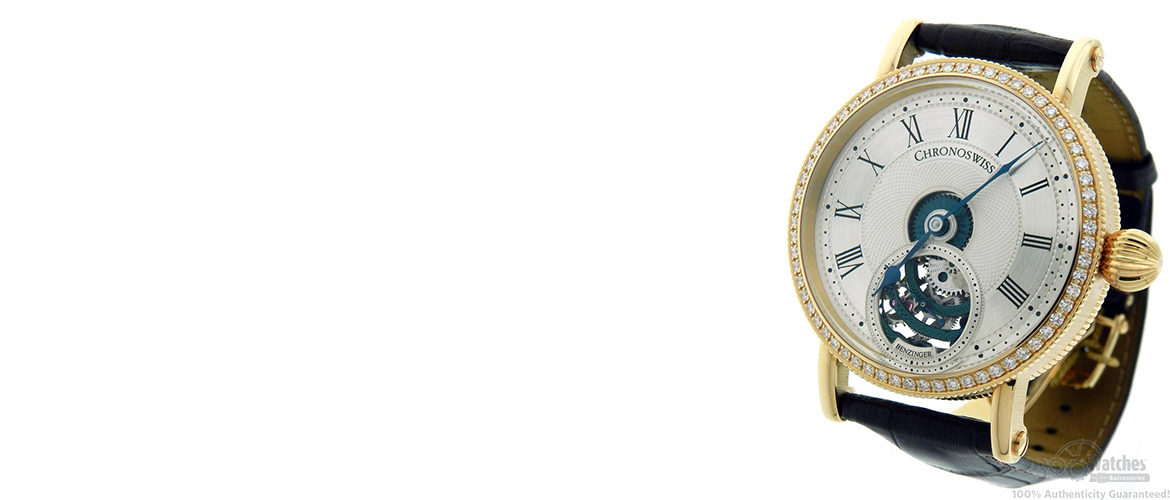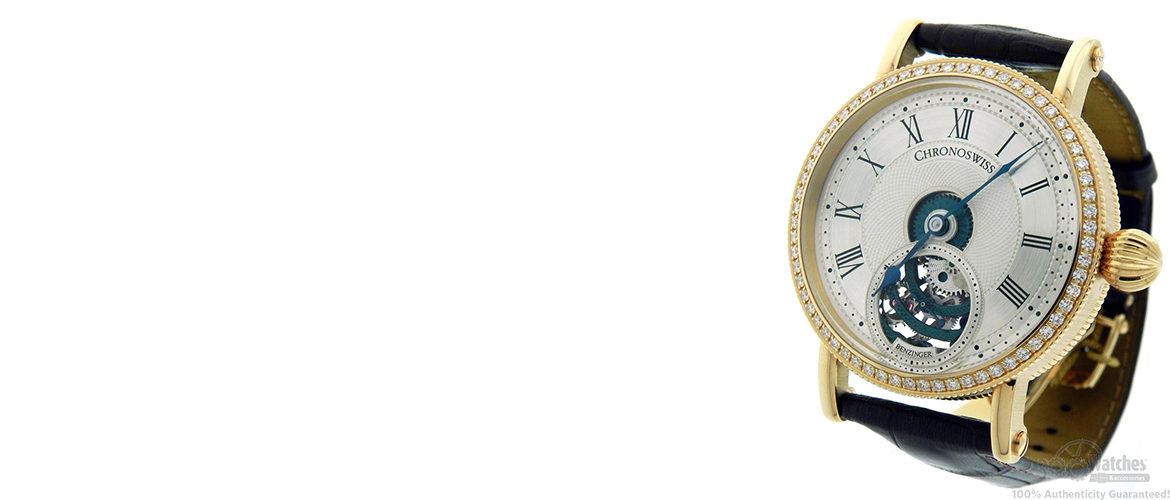 Gerard R. Lang, founder of Chronoswiss, completed his watchmaking apprenticeship in the year 1963 and afterwards he started to work with Heuer at a Swiss chronograph and stop watch factory.  In there, he made the necessary connections with the fine watch community.  Later on he went to school in Wurzburg, where he became a Master Watchmaker.
The first Chronoswiss watch was created in 1982 and it was also a first for the watchmaking industry.  It had a mineral crystal caseback and was a moonphase chronograph, the first one in the world.  He opened a factory the following year, in Munich.
The regular introduction of new technology did not stop there.  During 1991 the brand produced a chronograph with an off-center time display, called the Kairos Chronograph. In 1995 they created the Opus, an automatic skeleton chronograph.  A year after, Chronoswiss introduced the Delphis, featuring a dial display that combined digital, analogue and retrograde time displays.  Another first, Pathos, was launched in 1998. It was a self-winding, skeleton, split-second chronograph. Then, with the advent of a new century, the brand introduces the Regulateur aTourbillon, the first minute-repeating tourbillon with a regulator dial and a canti-levered tourbillon cage.
Mr. Lang has explained that, in addition to the manufacture of innovative watches, they are also very interested in car racing.  The brand has been the official time keeper of many important races over the years.
This is also a brand with a social agenda, as Chronoswiss contributes to the Jutta Speides HORIZONT Initiative.  This is a support group for homeless children and women that provides support and advice.
To further contribute with the program, the brand has also introduced the ChronoKids Awards.  The brand requested children to create a dial design for an especial edition of the Orea watch.  The winning drawings were, later on, replicated on the dial of several watches that were then auctioned for the benefit of the program.
The brand only produces a small number of watches every year, as it is not into mass production.  Nevertheless their prices are still lower than the prices of their competitors because they concentrate their production into one area.  This technique has earned them a considerable amount of recognition and award in the community.