Citizen Eco-Drive Proximity Bluetooth Watch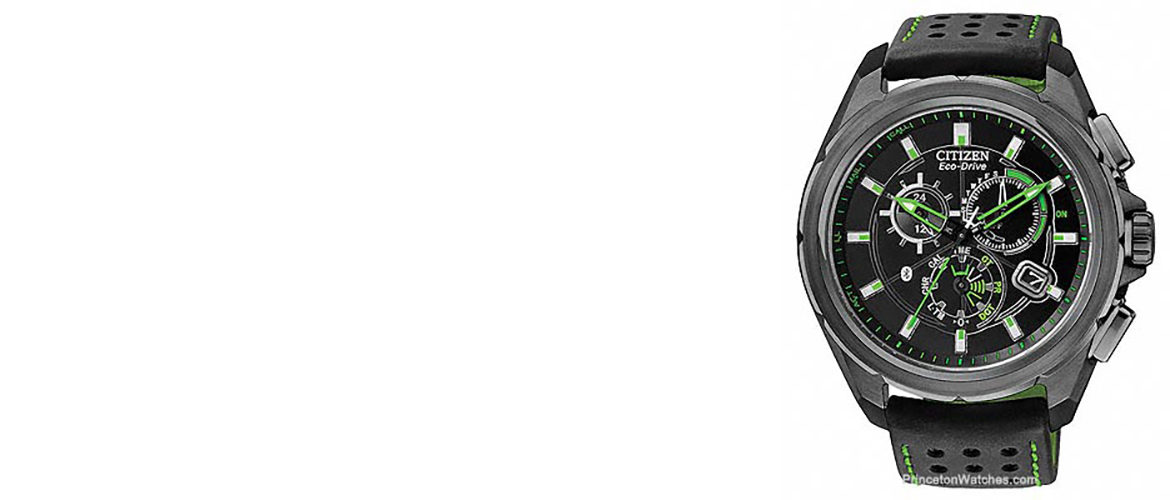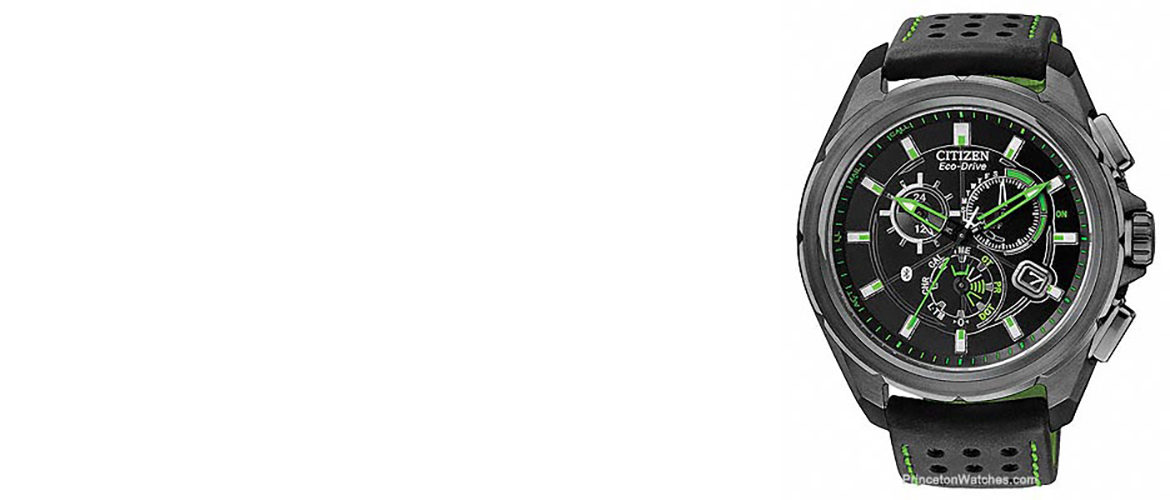 Citizen is well known for making low-range priced luxury wristwatches that pack incredible value. Their latest creation, the Eco-Drive Proximity Bluetooth wristwatch, is an exciting new addition to their Eco-Drive family.
The Eco-Drive Proximity Bluetooth wristwatch was made for individuals seeking a high-tech watch that can keep up with their life. Citizen creates watches with functions that are practical, innovative, and most importantly, useful. The Eco-Drive Proximity Bluetooth watch is all of these things. As the title suggests, this new wristwatch is iPhone Bluetooth compatible for version 4.00 which happens to be the most energy efficient version. Customers simply download a free application on their iPhone then put their watch in pairing mode to sync the phone. The Eco-Drive Proximity Bluetooth wristwatch is programmed to notify you of incoming calls, calendar events, emails, and more. Buttons on the side of the dial serve multiple functions including acknowledging incoming notifications. The notifications displayed on the watch are simple, but will take some time to get used to. For example, the watch with go to the 11 o'clock position for incoming calls. It will go to 9 o'clock if your connection is reset or lost and will go to 10 o'clock for incoming emails or calendar events.
For individuals who tend to misplace their phone, the Eco-Drive Proximity Bluetooth has you covered. After the initial pairing of your phone to the watch you can push both the lower and upper buttons on the side of the dial and the watch will make your phone ring at full volume. Even if your phone is turned off or on silent it will ring at full volume thanks to the application for the watch. Besides the cool technical capabilities of the Proximity, it in itself is a fine looking wristwatch with a sporty, technical look. It comes in two different color options of blue or green. The watch also features a 24 hour, Bluetooth connection, and power reserve display.
Overall this is a fantastic looking wristwatch with incredibly innovative capabilities. Citizen continues to push horology into the future. The Eco-Drive Proximity Bluetooth wristwatch is priced at $495 providing incredible value and function for the price.