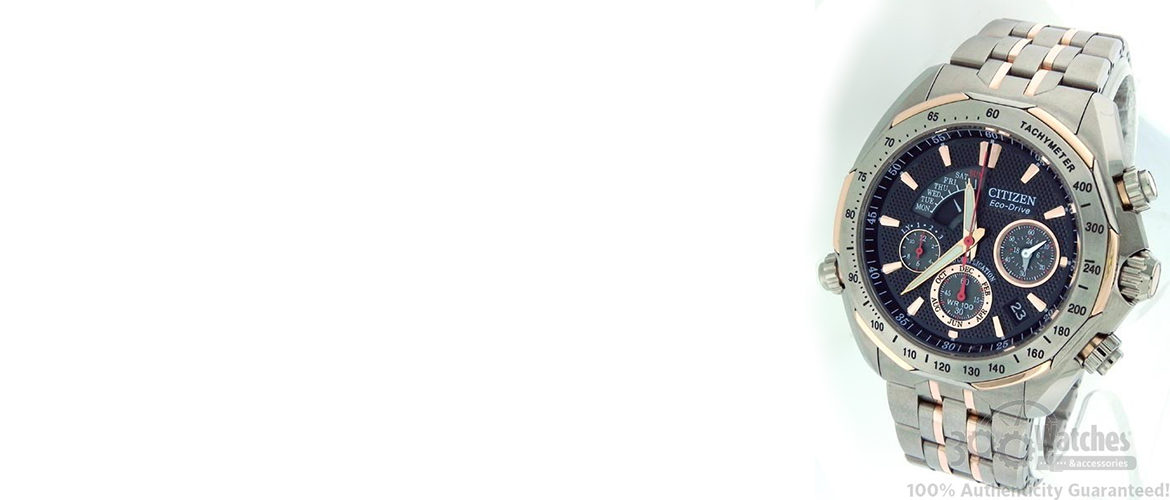 Citizen is an innovative brand founded in 1928 in Japan. Its reputation is immaculate and their sophisticated and precise mechanisms are very popular.  The technology found in the Citizen watches incorporate microelectronics and offer unique functions that are characteristic of these highly sought after watches.  These watches account for 21 percent of the total watch sales around the world.
Yamalaki, a Japanese jeweler, created the Research Institute of Horology in Shokosha, Japan.  This Institute became the Citizen brand in 1924, with a pocket watch with a Swiss Made movement, however the name Citizen became the legal name in 1930, receiving worldwide recognition.
One of Citizen's fantastic creations is an analog watch that made them famous, as it was powered by solar energy.  They also created a shock resistant wristwatch and a quartz watch with an LCD screen.  Citizen has also created a very thin movement that measures 0.40 mm as well as professional diving watches with sensors.
But one of their main accomplishments is the Eco-Drive technology that drives the watch wherever there is light.  This is an eco-friendly technology that lets the watch store the energy from light and then use it to power the watch in the dark, even for a few months.  The first light powered quartz watch was launched in 1976, and since then its popularity has only increased.
Citizen also has amazing and super thin watches like the Citizen Quartz 790, and watches that connect to your computer like the Hyper Aqualand.  One of their most amazing watches is the Eco-Drive Satellite-Wave watch; it has a GPS that receives the current time via satellite from all over the world.  The Eco-Drive significance goes further than environmentally friendliness and solar technology. This technology opens new possibilities of design and tells us about how the brand is helping create a new world.
Currently Citizen has divided its company structure to achieve a better development. Citizen Watch Co. handles machine related affairs, and Citizen Trading Co handles the marketing. Citizen has more global sales than any other brand and is very successful.