Claire Woolhead Uses Automotive Paints to Create Art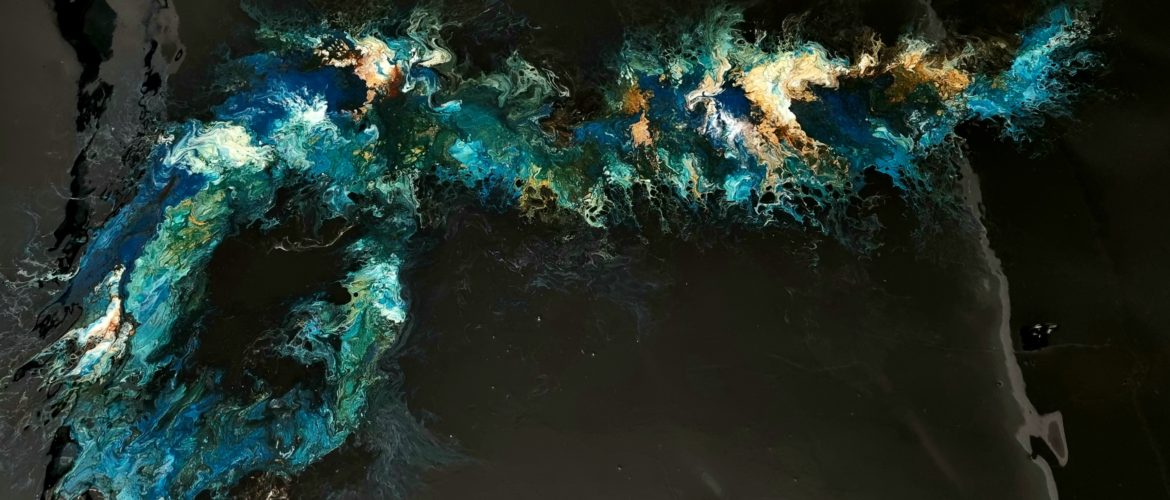 Art has unlimited potential when it comes to the mediums it can be expressed with. History has seen myriad experiments that gave birth to new ways of artists' self-expression, let alone modern art that revolutionized the understanding of aesthetics as a whole. In search of unique mediums, we want to draw your attention to Claire Woolhead and her one-of-a-kind technique of applying automotive paints on thin sheet metal. How did the contemporary painter come up with the idea, and what is the message behind her artworks? Let's figure it out.
Claire Woolhead: Automotive Paints, Inspiration, and Meaning
Claire Woolhead is a 28-year-old contemporary artist who lives and works in Linslade, UK. In 2018, she started 72 Customs, which was a classic automotive restoration and custom paintwork business. As Claire recollects, it was a place where she developed an understanding of paint and learned how to control and use it properly. Unfortunately, her business was severely damaged due to the fire in 2021. That accident took a lot, but it didn't take Claire's love for the unusual aesthetics of automotive paints. She started everything again with a clean slate and transformed her passion into a professional career.
Claire's love of art revolves not only around the art medium but also around things that inspire her and feed her curiosity. Among them are science, the potentials of the human mind, nature, and inquiry into the meaning of life. All these and more things influence her works and spark the creativity that fuels the artist's desire to capture the complicated beauty of the universe. And automotive paints are some of the tools allowing Claire Woolhead to give shape to the ideas waiting for their turn to become paint on a metal sheet. Besides, the artist knows how to make furniture and sculptures using various scrap parts.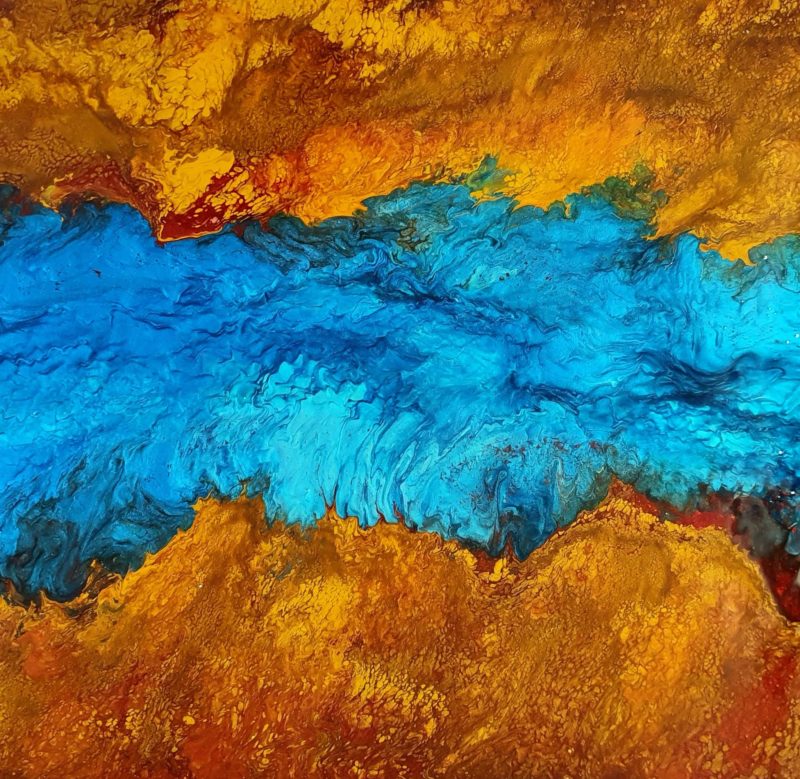 One thing is sure: Claire's use of automotive paints and her creativity make her art distinctly beautiful and enchanting. You might also want to know what it means for the painter herself. The artist sees art as a wonderful form of escapism. When creating art, she feels completely free and absorbed in the process, and that's what can also impact the viewer. The essential mission of Claire Woolhead's work is to make people happy and positively influence others around the world. At 300Magazine, we couldn't agree more and wholeheartedly support the artist's endeavors and aspirations.
Photo courtesy of Claire Woolhead