Clerc Watches Launches The Hydroscaph Central Chronograph Limited Edition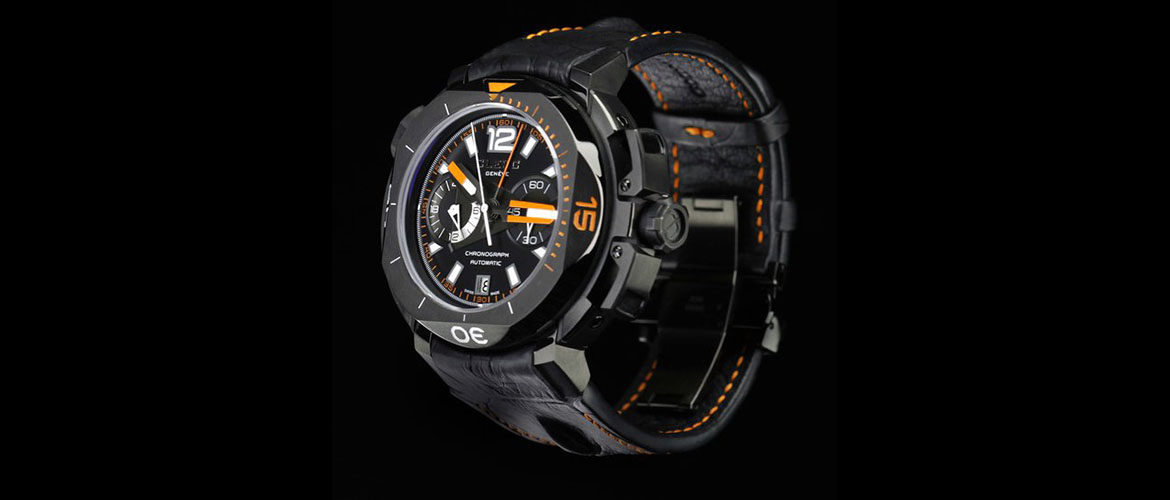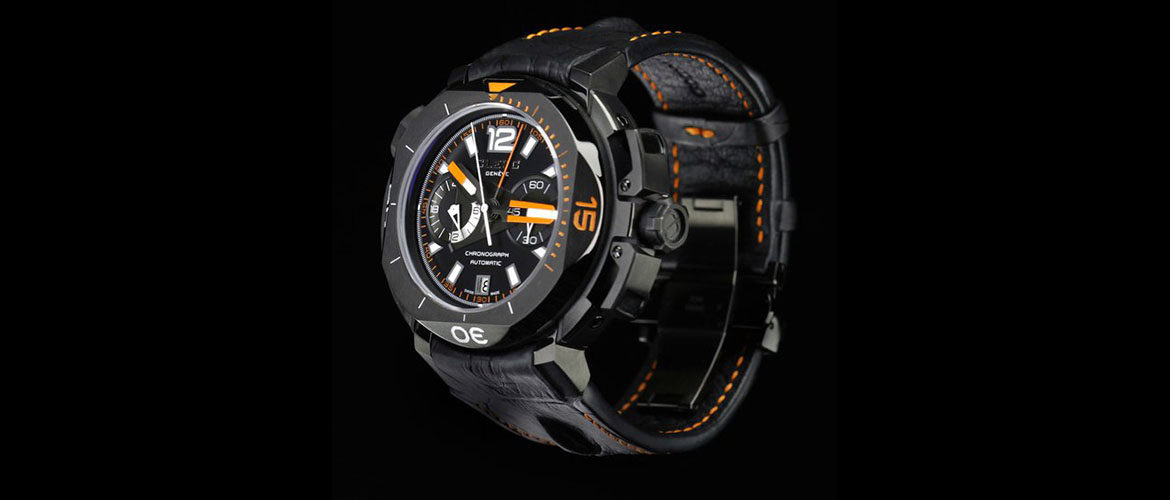 Clerc Watches Turned Heads at BaselWorld 2013
Clerc Watches incorporated a large central minute hand in their latest watch launched at BaselWorld 2013 watch and jewelry show. The idea behind the concept is to keep track of elapsed time and it is a nice innovation on the part of Clerc Watches. Now, you can read the time a lot easier than doing so from a small sub dial. Clerc Hydroscaph Central Chronograph Limited Edition Watch of 500 numbers does have two sub dial registers at 3 O' clock and 9 O' clock positions. Of these, the former one denotes small seconds and the latter one denotes the 24 hour day and night hand.
The dial design of the Hydroscaph is the best that we have ever seen from Clerc Watches. The watch maker has done his homework and made a really ergonomic watch design that ensures the comfort of the watch owner.
A Clerc C608 automatic watch movement is controlling the working of the watch. The central chronograph incorporated by Clerc Watches helps you to read time faster. The date window is located at 6 O' clock position.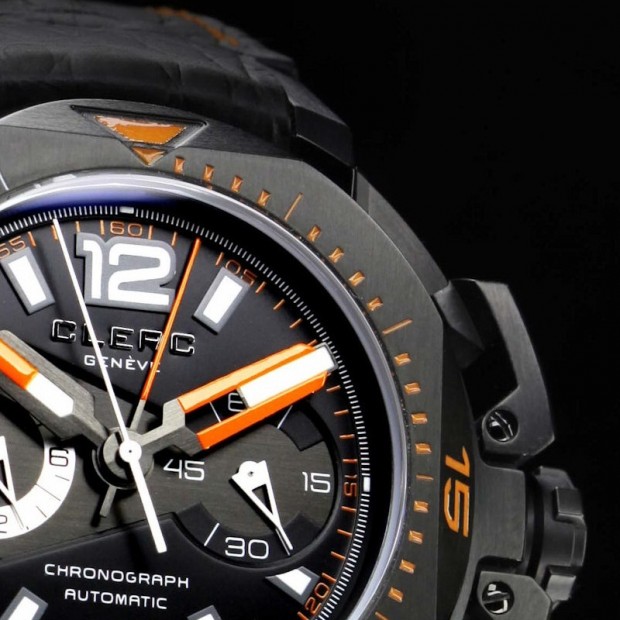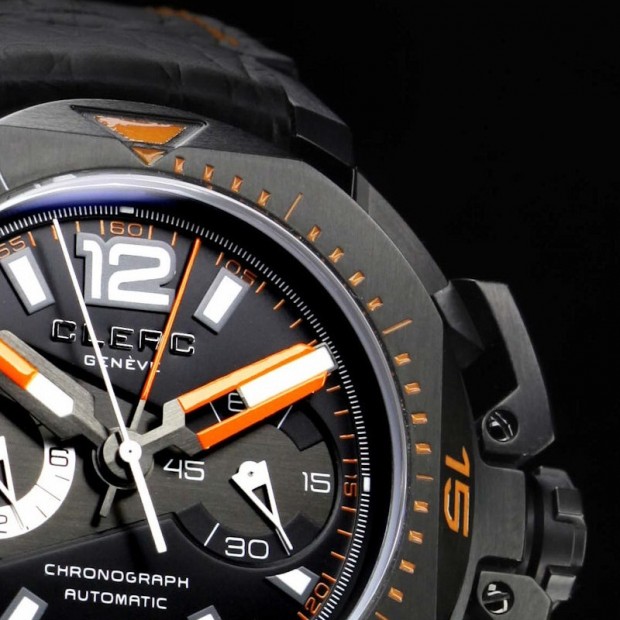 Clerc Watches Was Able to Bring A Unique Aesthetic Design
Clerc Watches is able to create a unique design for this collection. You can easily understand the design aesthetics of Clerc Watches from a casual glance at the collection. At 44.6 mm in size, Clerc Hydroscaph Central Chronograph Limited Edition is a big watch. The twin shades used on the dial to denote the day and night nature is a nice touch on the watch maker's part. The watch will stand on its own two legs and can resist water pressure up to a depth of 500 meters. Some of you may think this is not much in a watch. But, this is one of the best water resistance levels seen in a chronograph watch. As it is quite hard to make the chronograph pushers water resistant at this water pressure, this is a good job on the part of Clerc Watches.
Clerc Watches Other Unique Choice Are Their Scented Straps
Clerc Watches provide you two choices of straps. You can choose either the rubber strap or the rubber treated crocodile strap. Another unique feature of these straps is their scented nature. Even though, they are pungent smelling by nature, they will add to the allure of the creation. 500 each of these watches are available in high density steel finish, 18 karat rose gold and black DLC steel combination finish as well as black DLC finish.
Clerc watches are Swiss made and offer the steel version Clerc Hydroscaph Central Chronograph Limited Edition at a starting price of $ 10,000.