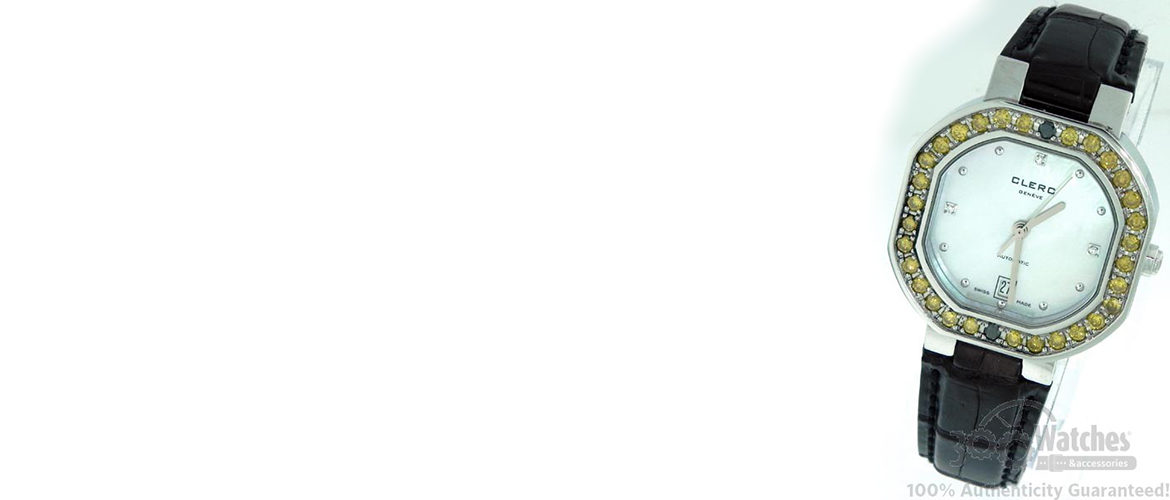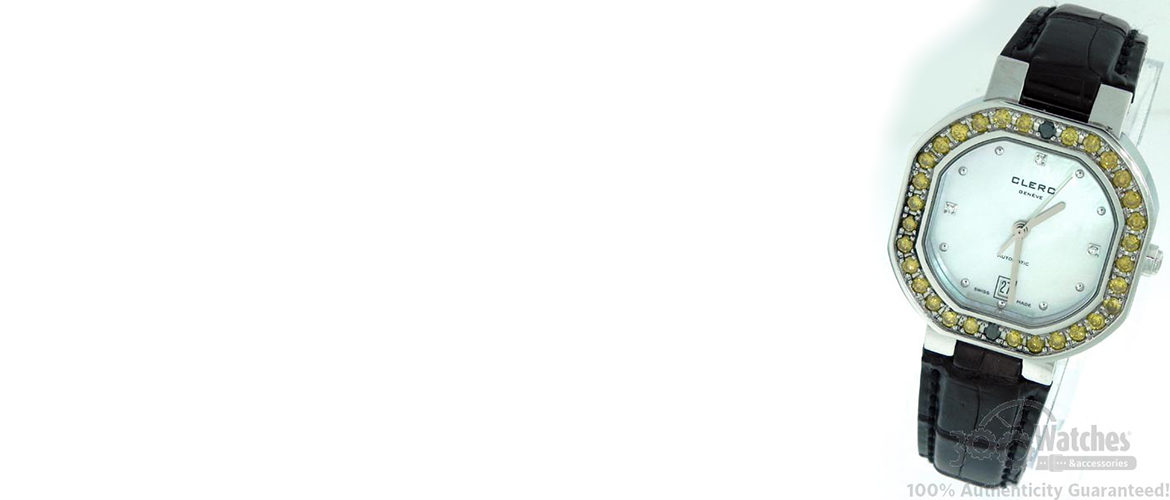 Clerc was founded in 1874 in Geneva, Switzerland, in the Boulevard des Capucines, by Charles Rémy Clerc.  He would trade gems in here and three years later he got married to Julie Aubertin.  The couple had three children, named Charles, Paul and Jean.
Jean died in 1914, during WWI, and Charles was so depressed that he died the following year after his son Paul was called to the battlefront. His wife and their son Charles managed the business until she died in 1924. Charles becomes the only heir under the premise that he must compensate Paul for an amount to be determined by an inventory of the house.  This arrangement caused a dispute between the brothers that was finally lost by Paul in 1946.
In the following years the family worked with Rolex, Vacheron Constantin and Jaeger Le-Coultre, but it was Gerald Clerc, a fourth generation Clerc, who returned to watchmaking in the 1970s.  Around 40 jewelry shops in the US accepted to display the watches made by Clerc, and the brand became known in cities like Switzerland, Middle East, Japan, Italy and Russia.
The firm upgraded their concept watches and introduced artistic timepieces with complications.  For example, the Odyssey features black mirrored titanium, ceramic, steel, and pink gold; the caseback has a sapphire crystal that shows the movement. In this watch the rotor has a Côtes de Genève embellishment. These watches also include gemstones and diamonds.
The Clerc company aims to break the traditions using research and inventive, and has taken its amazing watches all the way from the deep sea to outer space.  The Hydroscaph watch from Clerc, for example, includes side bolsters and a safety helium valve that enables you to take the watch down to a thousand meters into the water.
Clerc makes four to five thousand units each year, always looking to produce unique timepieces.  Many personalities have used Clerc watches, such as General de Gaulle, Maurice Chevalier, Princess Grace of Monaco, and Salvador Dalí.
Charles Remy Clerc strongly believed that some brands would rely on ad campaigns and on marketing to sell their watches, trying to sell the concept of the perfect lifestyle. But other companies, like Clerc, sell timepieces for their innovation and quality.