As you know, collage is created by combining pieces of photographs, fabric, package labels, magazines, newspaper, and other materials into one composition. Many of us did collages in school, using all kinds of things we could throw together. However, collage is also an important part of modern art, which became popular thanks to Pablo Picasso and Georges Braque, who have brought collage art to a whole new level at the beginning of the 20th century. Following in their distinguished footsteps, contemporary artists continue to create true masterpieces of collage art, pushing the boundaries of what is possible. For example, Brayden Bugazzi is, without a doubt, one of the most notable contemporary artists working in this interesting technique.
Brayden Bugazzi
Brayden Bugazzi is a Los Angeles-based artist known for his outstanding mixed media collages made of recycled magazines. His unique style represents a somewhat combination of Pop Art and Classic Fine Art, which allows the artist to create highly intricate fusion masterpieces distinguished by the attention to detail and unique artistic solutions.
Brayden Bugazzi is a young artist, but his amazing works have already been exhibited at many important international galleries and fairs, including Art Marbella in Spain and CONTEXT Art Miami in the United States. Besides, Brayden Bugazzi has done collages for Queen Latifah, Nikki Minaj, and other well-known celebrities.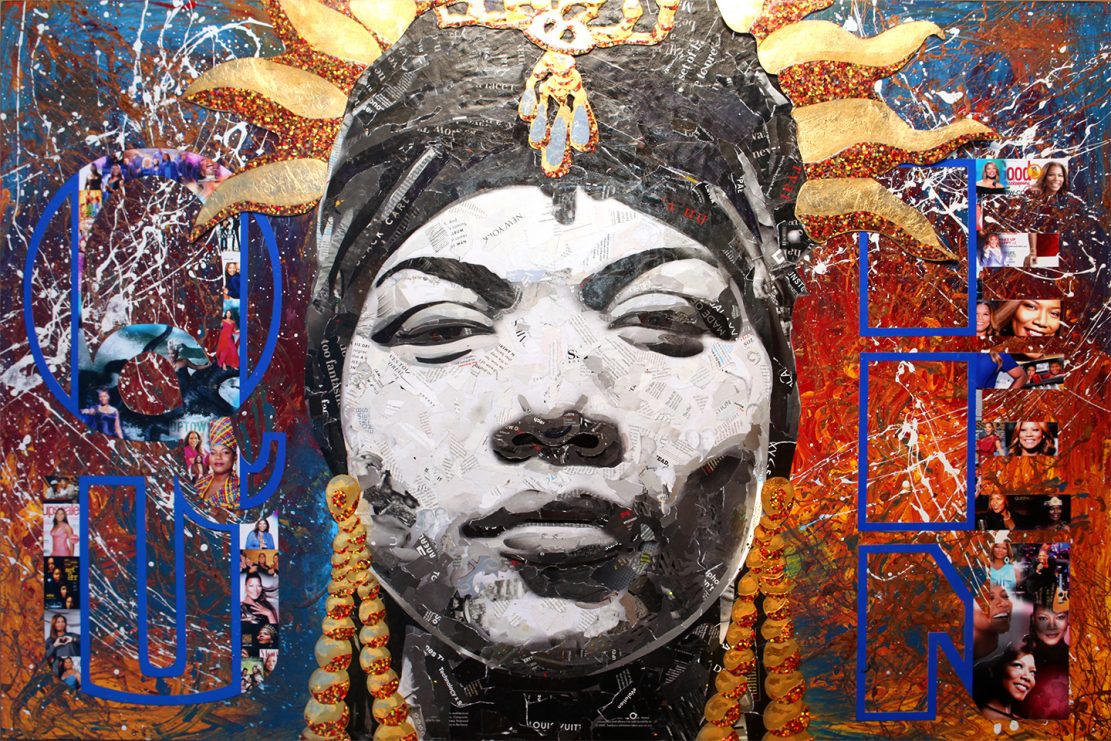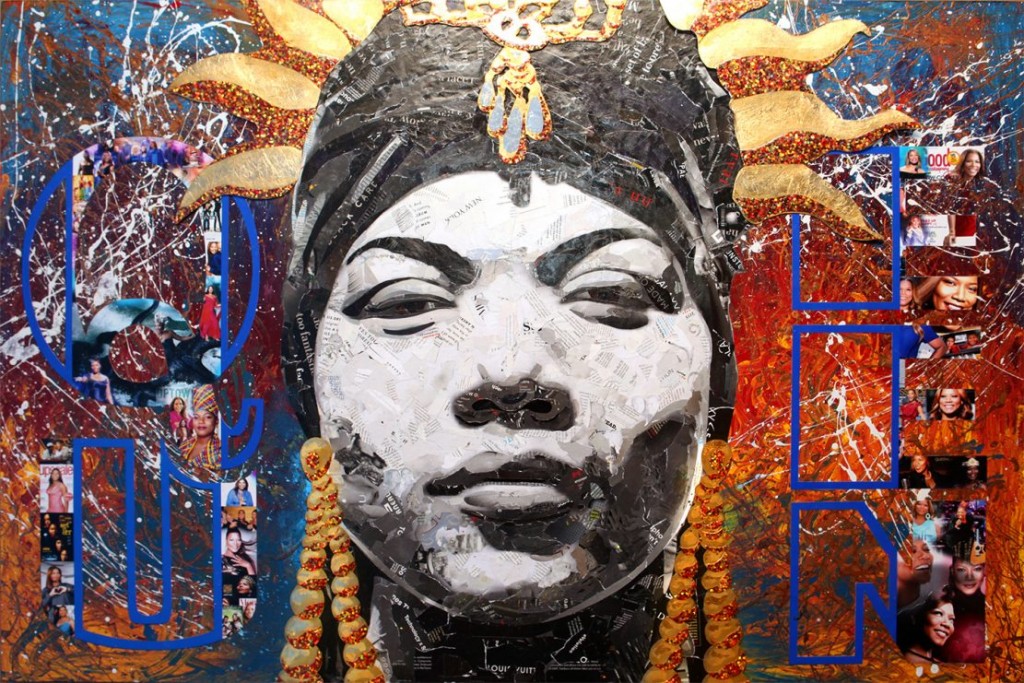 Among other Brayden Bugazzi's interesting works that depict celebrities are "A Loss" dedicated to Robin Williams, a famous American actor who passed away in 2014, and "M – Can't Stop Won't Stop" inspired by the career of Madonna. The latter was on display at the Artist Corner Gallery in Los Angeles in 2017.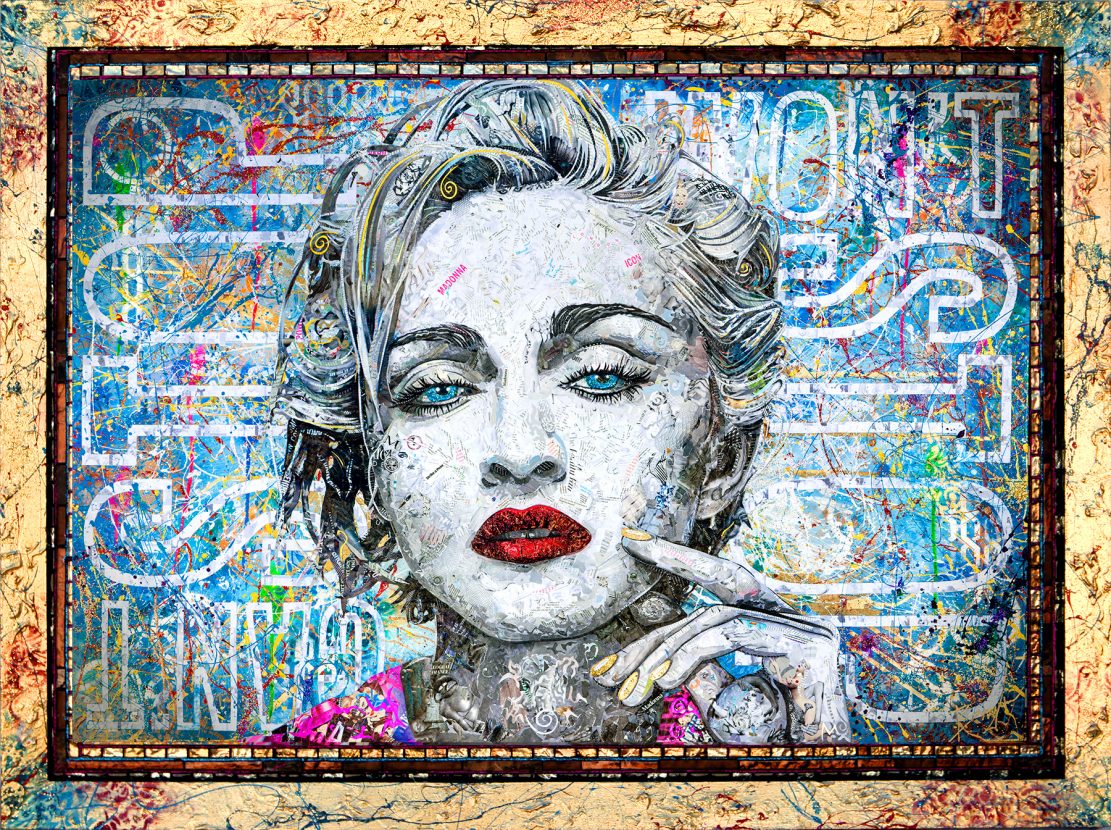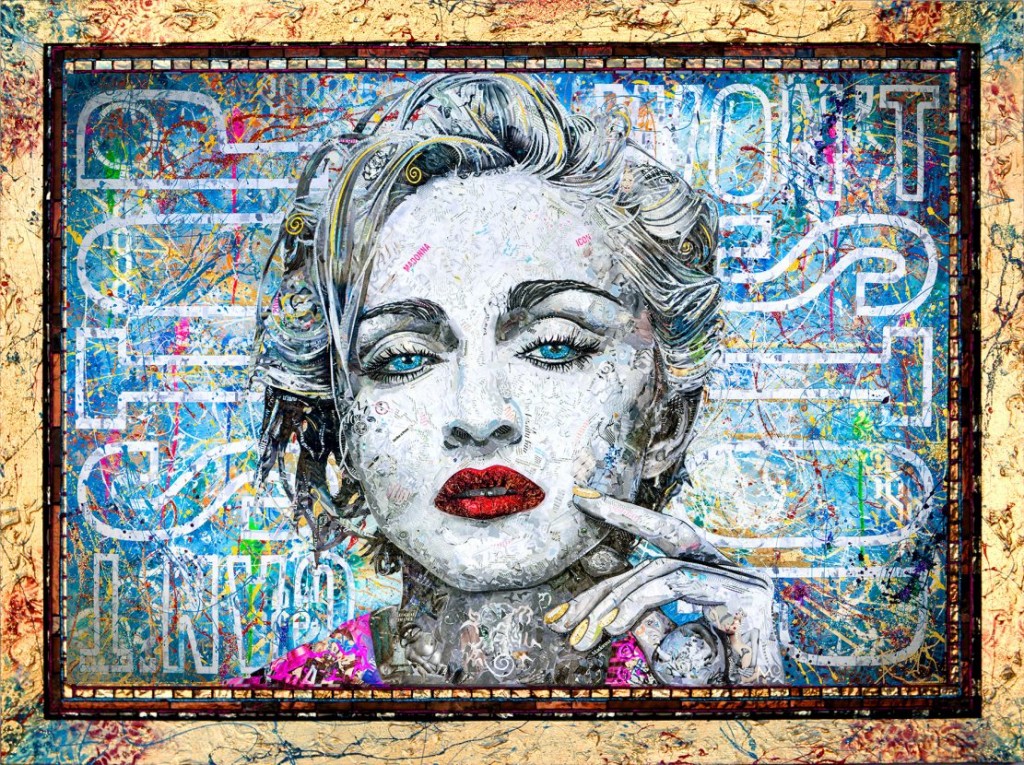 It is also impossible not to mention Bugazzi's Monroe series based on the iconic dreams of Hollywood and Marilyn Monroe's ongoing influence in pop culture.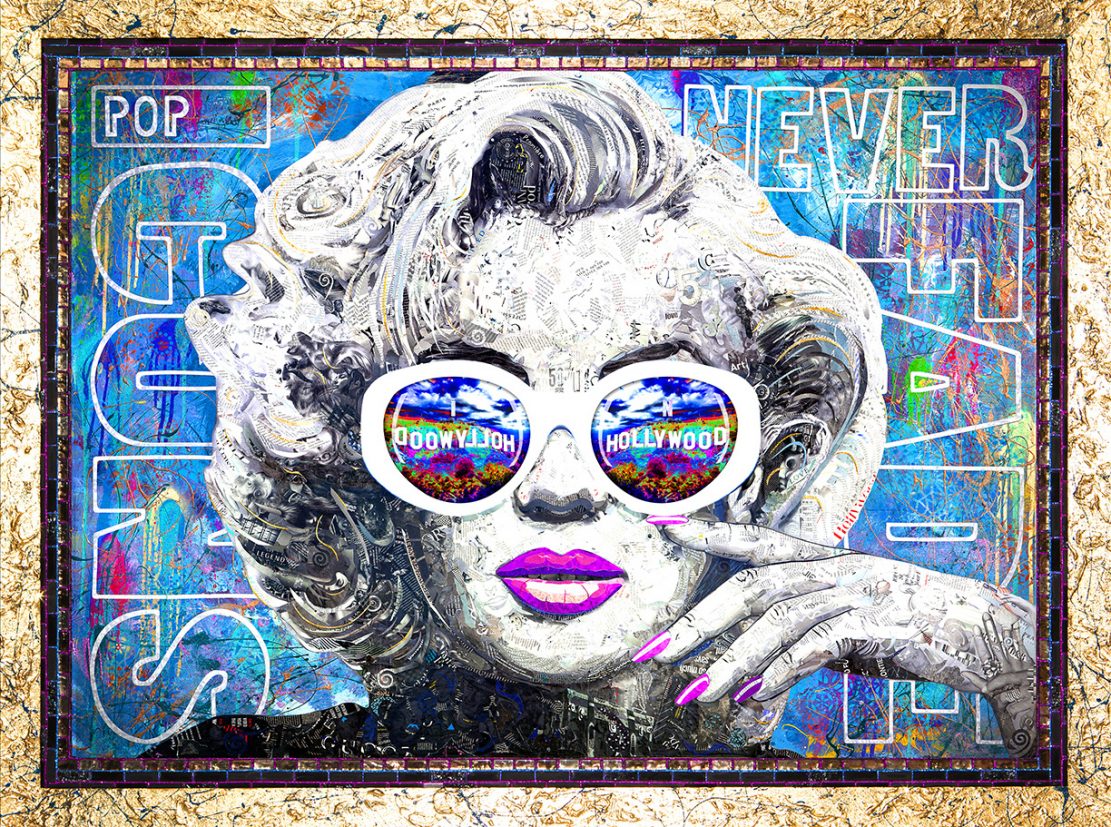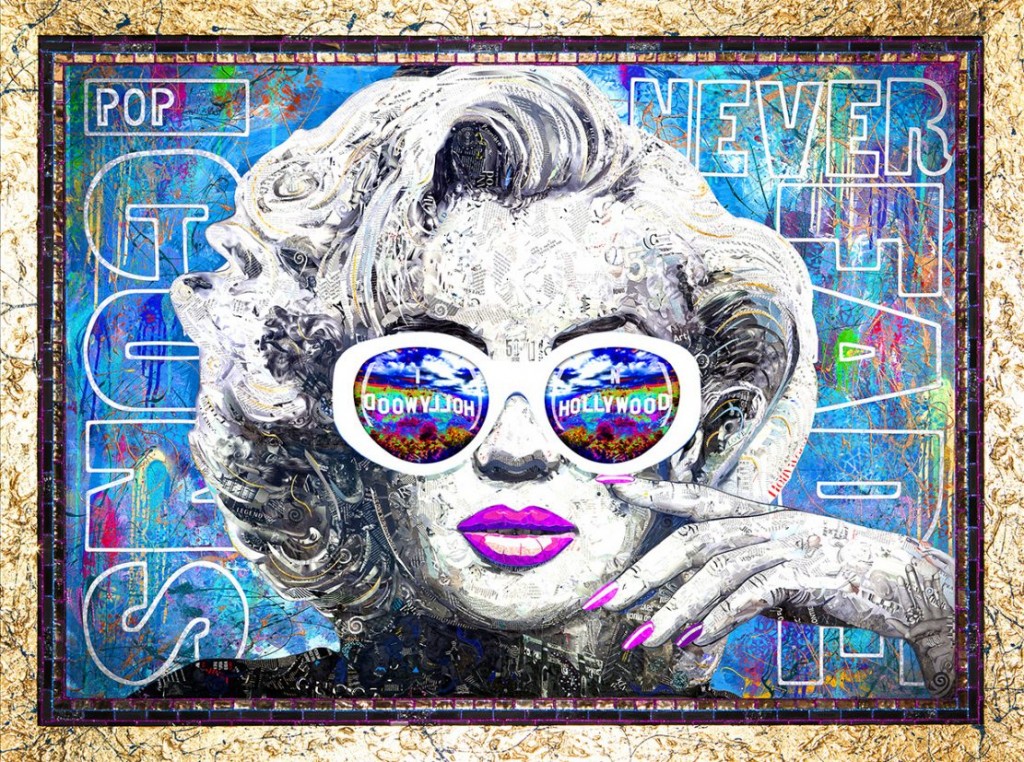 One more notable mixed media artwork by Brayden Bugazzi is "Warhol The Game Changer." Created in collaboration with Karen Bystedt, an internationally acclaimed photographer and artist, this eye-catching work, which combines collaging technique, abstract painting, sculpture, and other art elements, brings out the essence of Andy Warhol, depicting the King of Pop Art in a full-color spectrum. It was presented during Karen Bystedt's "The Lost Warhols" exhibition at the Gods Love We Deliver building in NYC this past May.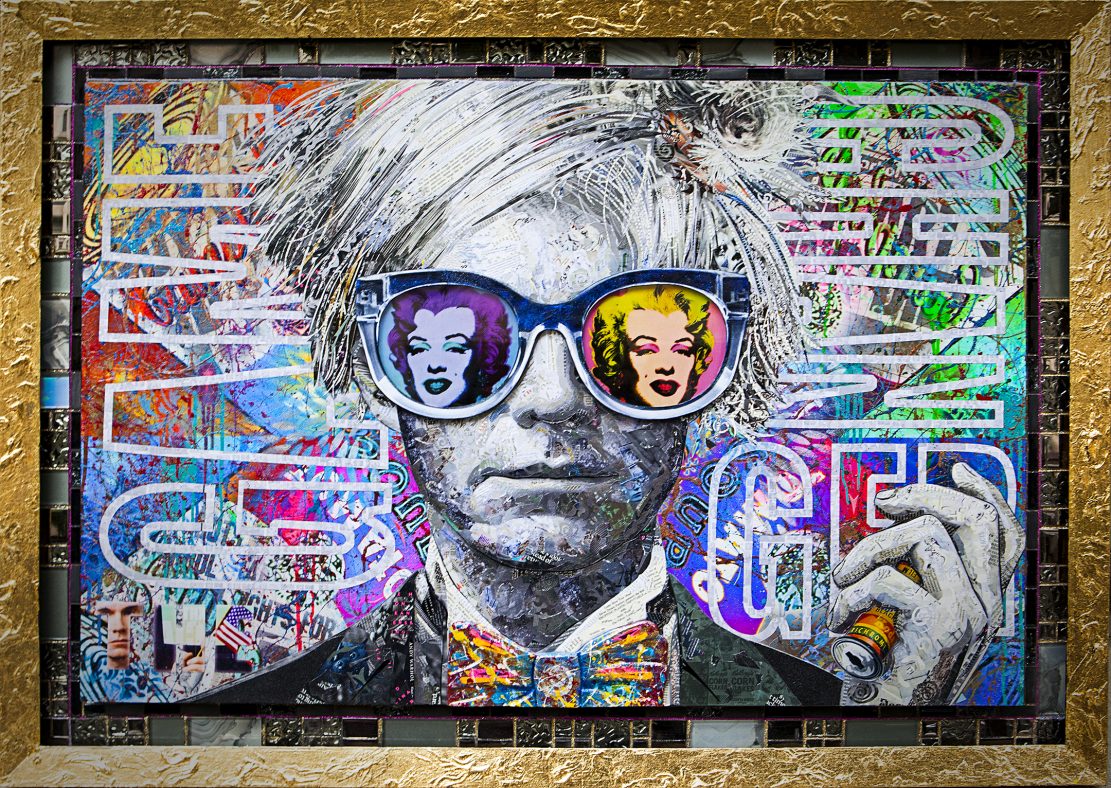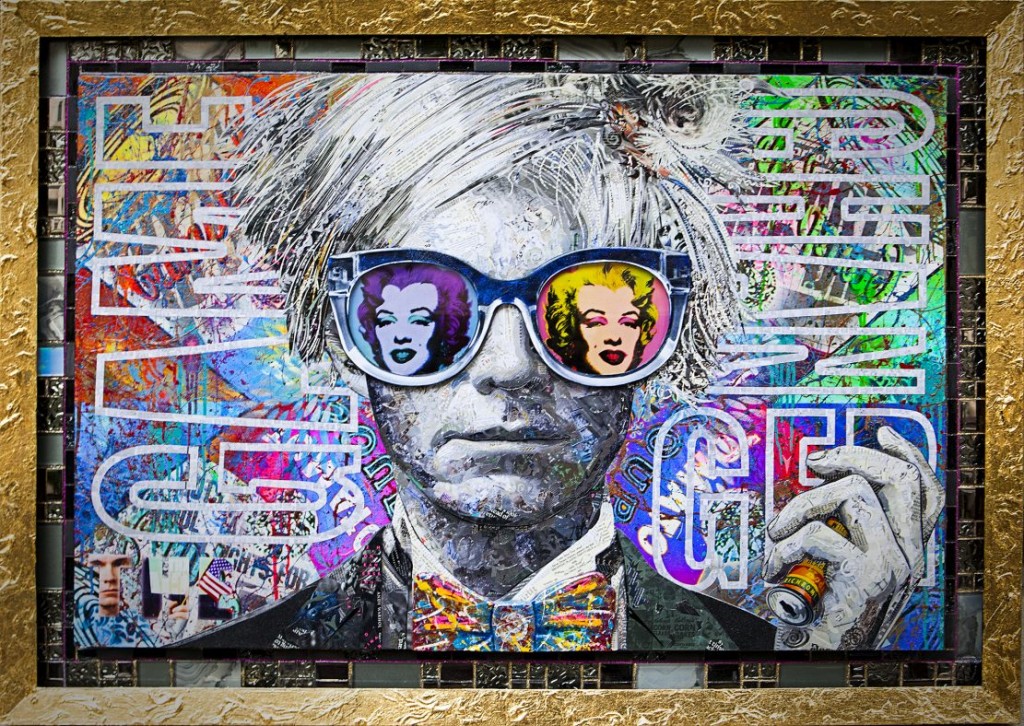 Brayden Bugazzi is indeed a very talented contemporary artist creating spectacular works that compel viewers to re-imagine collage art and its possibilities. Really amazing!
Photo credit: Brayden Bugazzi/braydenart.com