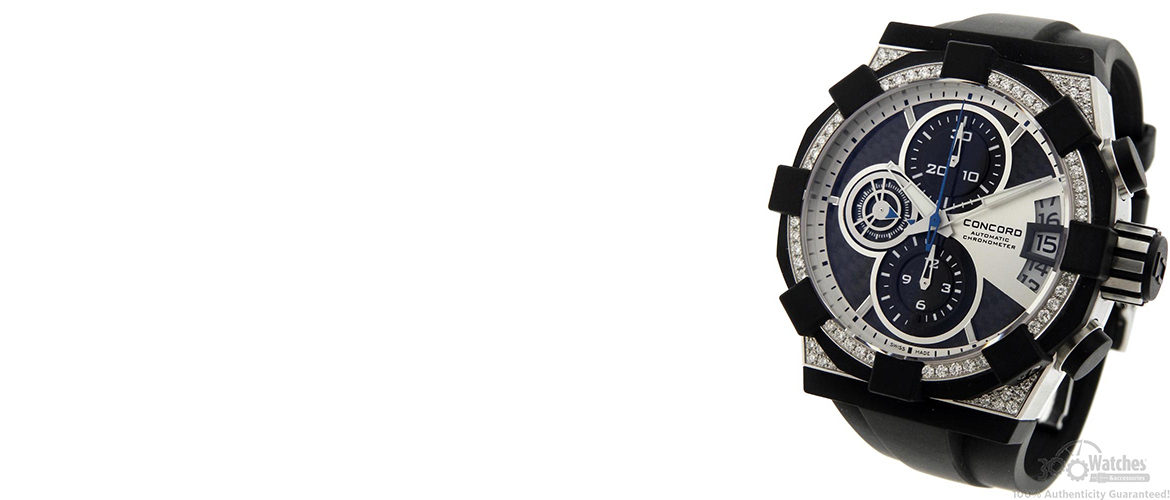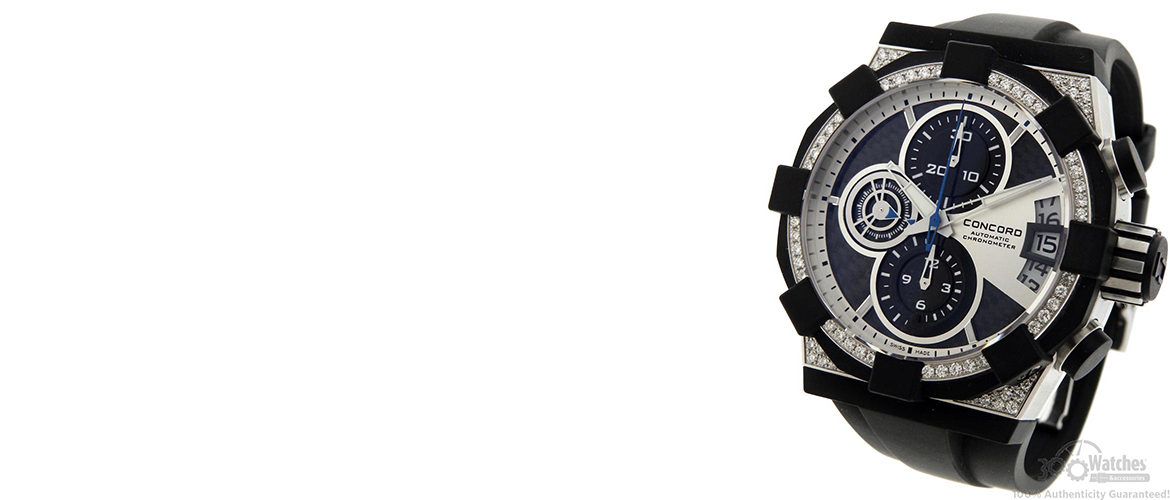 The Concord watch company has been around now for over a century. It was founded in Biel, Switzerland, and was one of the first watches to sport precious metals and gemstones.  It produced wall clocks and desk clocks in the 1920s, but this is an innovative company with original creations such as an impressive ring watch and watches featuring coin designs.
Concord was eventually bought by Gedalio Grinberg, who joins a corporation known today as the Movado Group Inc. Under Grinberg's guidance the company was able to produce the world's thinnest watch, the Delirium IV, which is just one millimeter thick.  The Concord Delirium is one of the top twenty wrist watches of the twentieth century.
The next year the brand presents its first sports activity watch, a combination of functionality and elegance named Concord Mariner.  This stainless steel rectangular watch is also 1.5mm thin and its strap is in black leather.  During the 1990s, the brand produced The Sirius, a platinum watch with 295 high quality diamonds.  During the last years of this same decade the brand introduces the Concord Impresario, a quartz chronograph watch with a stainless steel bracelet. The watch features a perpetual calendar and is extremely precise.
During the last decade and a half the brand has launched sophisticated watches.  A fine example is La Scala, launched in 2001.  This is a colorful watch for women with sapphire crystal, diamonds on the dial and wonderful machinery.
In 2007 the brand boldly closed most of its dealerships as the sales were slow and there was no definite market for the watches.  It then staged a strong comeback with the C1, created for the popular luxury sports market.  This is an oversized luxury sports watch, with an 18k white gold case, a sapphire crystals and gemstones on the crown.
A year later, in 2008, Concord creates the C1 Gravity Tourbillon and the C1 Worldtimer.  The C1 Gravity Tourbillon won the "Grand Prix d'Horlogerie de Geneve" as "Best design of the year 2008".