You have probably read about the unrivaled talent of the Italian artist Mario Loprete, who is specializing in depicting and revealing the deepness of urban life and culture, in one of our previous blog posts. Today, we want to tell you about Mario Loprete's latest series of concrete artworks, titled "He Was My Father." It is now on view, alongside other thematic artworks, at the online art exhibition "The Secret Life of Objects" hosted by Still Point Art Gallery.
The exhibition is planned to go through November 30, so if you want to explore the amazing concrete art by Mario Loprete, do not postpone your visit for too long!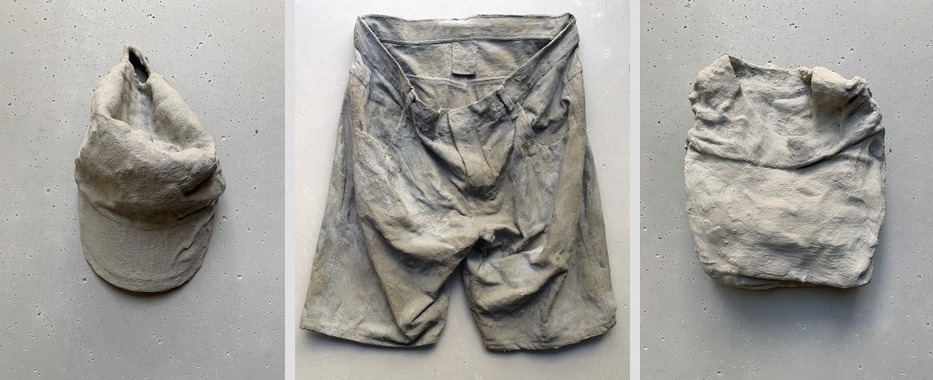 Concrete artworks by Mario Loprete at Still Point Art Gallery
The main focus of the current online art exhibition is on the smallest and often insignificant objects of day-to-day life. This is something that everyone should get acquainted with since we get used to striving for bigger goals and chasing lifelong dreams while forgetting about crucial details. "The Secret Life of Objects" teaches us to be more thoughtful and attentive to what surrounds us and how to find beauty in even the most basic and, at the first sight, prosaic things.
Mario Loprete's concrete artworks are made using clothes and other materials covered in cement. Such a startling idea has already won the hearts of numerous fans of contemporary art. And it is not only us who think that Loprete's concrete art is brilliant. The fact is that some of the artists, including Mario Loprete, have been awarded for their work since "The Secret Life of Objects" is a juried art exhibition.
Mario Loprete has received an award for "Distinctive Interpretation of Theme." Indeed, his concrete artworks perfectly reflect the ideas and emotions that the creator incloses in his works. To get the meaning of Loprete's concrete sculptures, you should reveal their secret on your own, which sounds like one more good reason to visit "The Secret Life of Objects" exhibition at Still Point Art Gallery.