Corum Golden Bridge Tourbillon Panoramique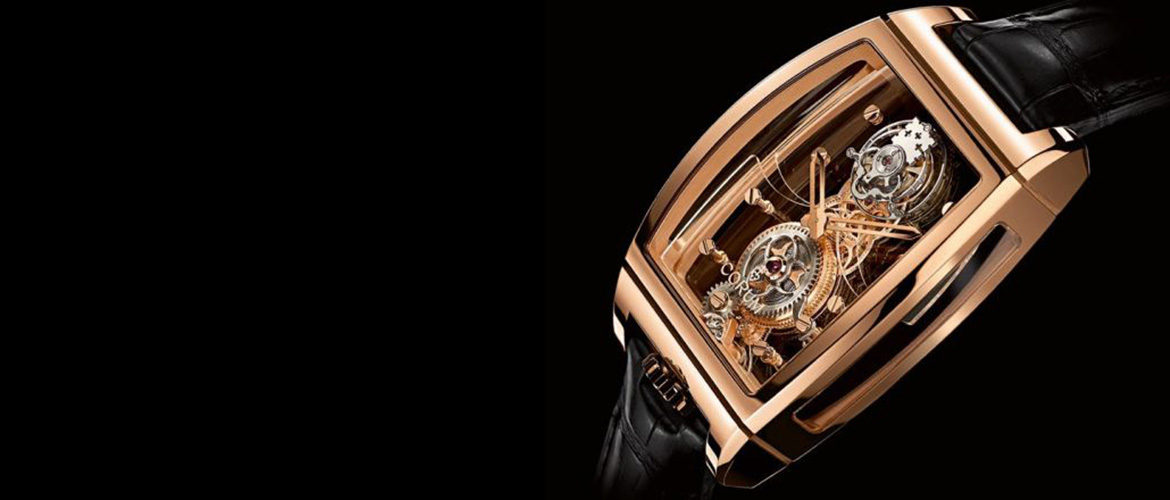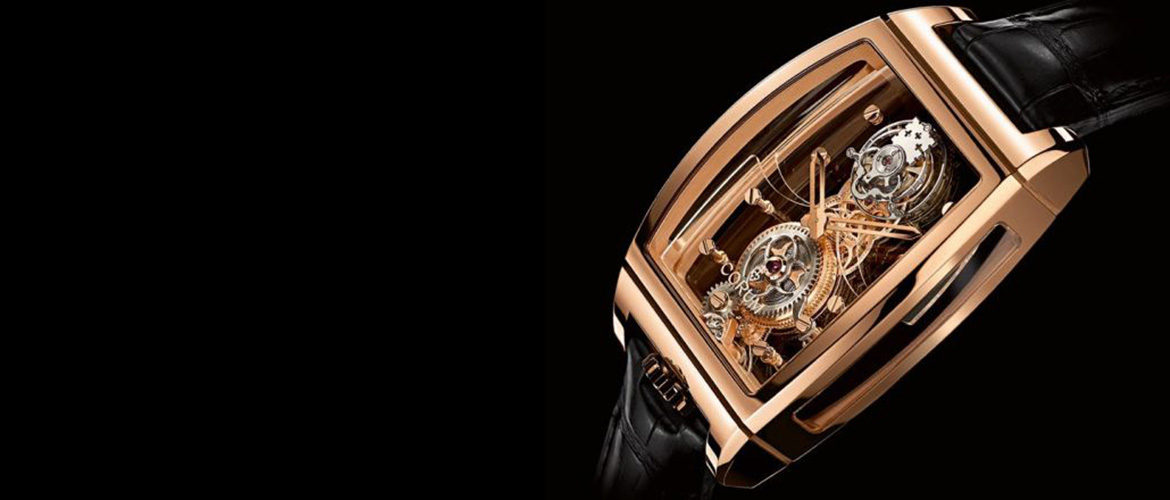 Corum is a Swiss luxury watch company known for unique and cutting edge design. The brand is also known for never following trends and by doing so end up creating their own. Their latest haute horology accomplishment is the Golden Bridge Tourbillion Panoramique wristwatch.
 The Golden Bridge Tourbillion Panoramique wristwatch is incredibly eye catching. This is a one of a kind piece that is mysterious, luxurious, and unique. The tonneau case features a completely translucent sapphire crystal casing on the front and back. The movement appears to be weightless resting in the middle. A flying tourbillion complication is featured on the watch which adds to the beauty of this piece. 10 gold screws can be seen going up and down the left and right side of the wristwatch. Gold hour and minute markers rest in the idle of the dial. Unfortunately there isn't any hour or minute numerals or markers which makes this piece difficult to read. Then again, this is more of an artistic statement piece.
 The watch is pulled together with a black leather strap. Customers are also given a brown leather strap. Three options are available for this watch. All options are made in extremely limited quantities. Corum has made 10 pieces in red gold, 5 pieces in a baguette-set red gold case, and 5 pieces with an 18kt red gold case set with diamonds. Pricing is yet to be released by Corum. For a truly unique and rare haute horology piece, don't hesitate to check out Corum's Golden Bridge Tourbillion Panoramique.