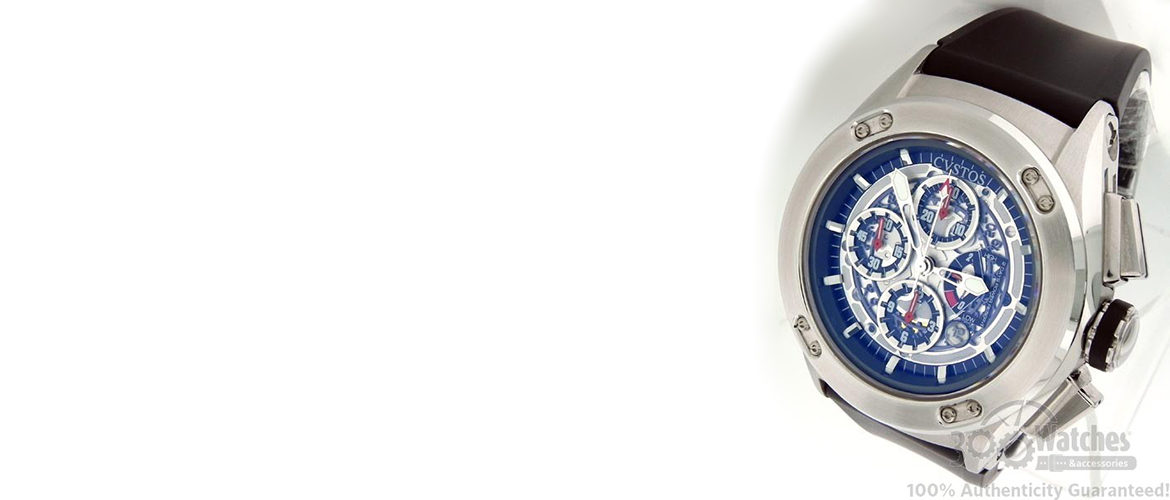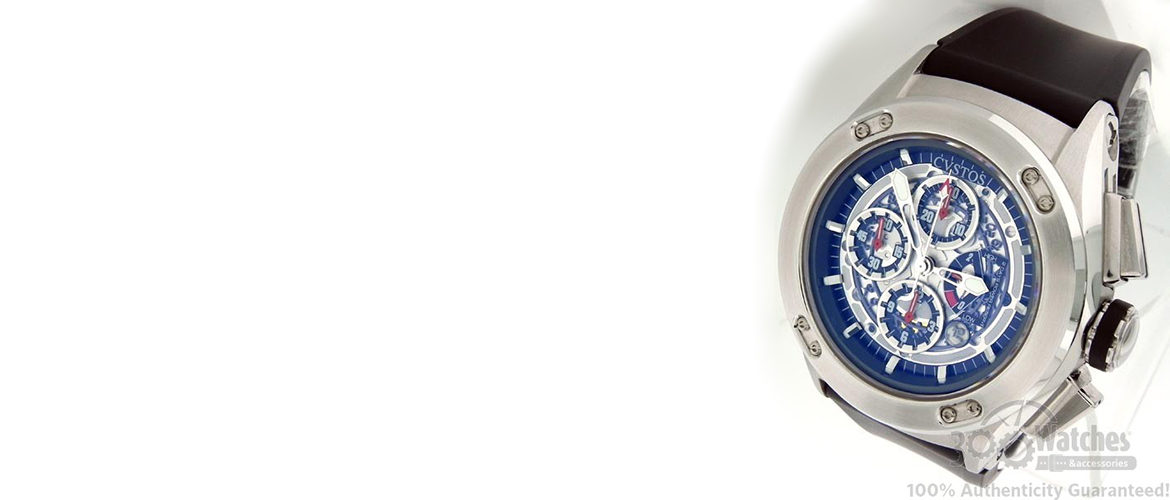 Launched in 2005, this is a rather new Swiss brand created by professionals and featuring innovative watches with lines that are simultaneously traditional and modern.  CVSTOS has managed to grab this duality and has designated itself as the "guardian of time".
The brand was founded by Sassoun Sirmakes and Antonio Terranova.  Sassoun, was already working in manufacturing, and is the son of Vartan Sirmakes, President of the Franck Muller group.
Terranova studied micro-techniques and was familiar with the manufacturing of watch components.  He became the Technical Director of Prodor S.A., and designed solutions to technical issues that he then patented.
In 2004, Terranova and Sirmakes, join forces and combine their talents to create CVSTOS.  Together they created the Challenge Chrono watches, which feature a bold design.  Other models like the Challenge Twin Time combine white and red gold and have embedded diamonds.  Others like the "Challenge" models are excellent sports watches with complicated movements.
The Re-Belle line for women features delicate and sophisticated lines with gemstones and red or white gold. This is a watch that will make you stand out wherever you go.  The Diamond Re-Bellion Automatic is a watch for women that includes diamonds and can be found in white or pink.
You'll also be able to find men's watches with diamonds as well as traditional watches with a modern twist.  You may even find mechanical watches with a manual caliber, like the chronograph CVSTOS Challenge CTR-S model.
The Challenge QP-S Perpetual is a sports watch that features a perpetual calendar and, as all the watches made by CVSTOS, includes top of the line technology.  The brand aims for perfection, both in performance and efficiency.  The materials used are the best ones around, such as Grade 5 Palladium, titanium, gold in several shades, and steel.
CVSTOS watches manage to be atemporal, reminiscing of past times while at the same time paying attention to the present, and yet anticipating future watchmaking trends.