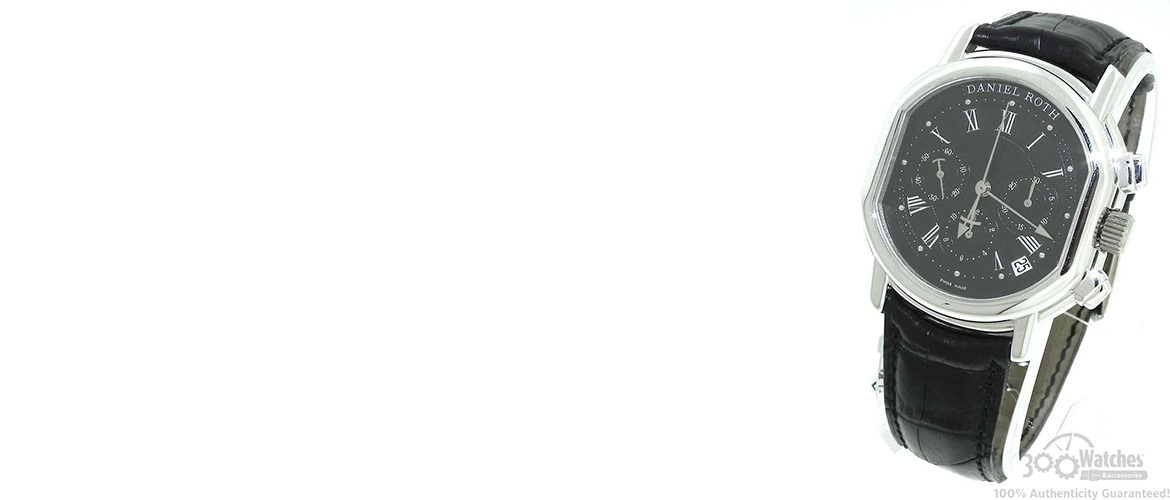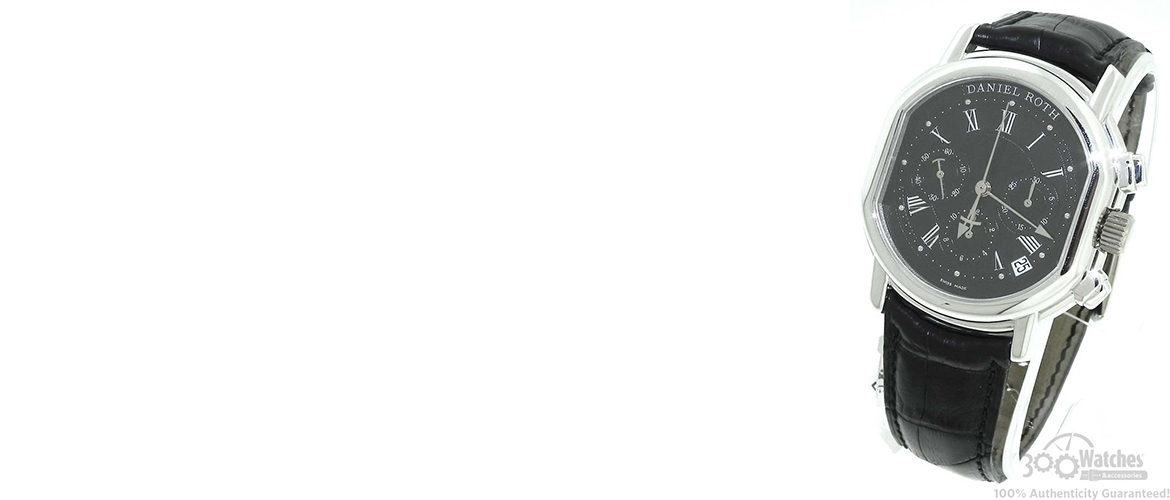 Daniel Roth Watches Inc. is a Swiss watchmaking company from the Vallee de Joux that became part of the Bulgari group in 2000.  Daniel Roth comes from three generations of watch making experts. His great-grandfather was a watchmaker in Neuchatel; his grandfather and also his father moved to Nice and administered a watch factory and repair shop.
Daniel Roth, studied the mechanics of watch design at the watch making institute of Nice. After his graduation he moved to the Valle de Joux and jumped from job to job until he landed on the Audemars Piguet watch company.  Years later, he was selected as the designated watchmaker to bring back to life the house of Breguet, as he was a young professional and had the necessary experience.
He did a lot of research on the history of Breguet and on the watches, on their movements and on their designs and, armed with this newly acquired knowledge, he designed the perpetual calendar watch with Tourbillion. The watch immediately became extremely popular and this helped the house of Breguet to become recognized again as a luxury watchmaker.  A few years later Breguet was bought by Investcorp and Investment Company, and Daniel Roth left company to pursue his dream of creating his own company.
During the 1990s Daniel Roth designed luxury watches with complications such as tourbillions, perpetual calendars, and chronographs. As previously mentioned, Bulgari bought the company in 2000, and in 2002 the company started doing business with large boutiques in Europe, Asia and America.
Daniel Roth's son, Jean Roth is currently studying to be become part of the company and introduce his own creations.  For now the company still offers watches with innovating designs and complex features.
Daniel Roth is recognized for his complicated watches, such as an amazing tourbillon featuring an 8-day power reserve.  One of his greatest creations is the Westminster Grande Sonnerie Carillon, the unique four-gong chiming automatic wristwatch.