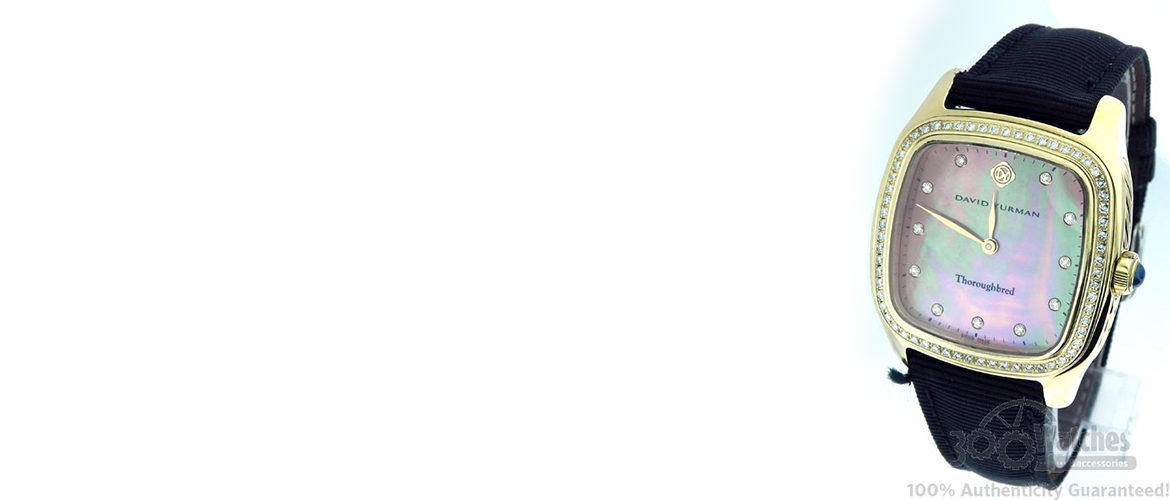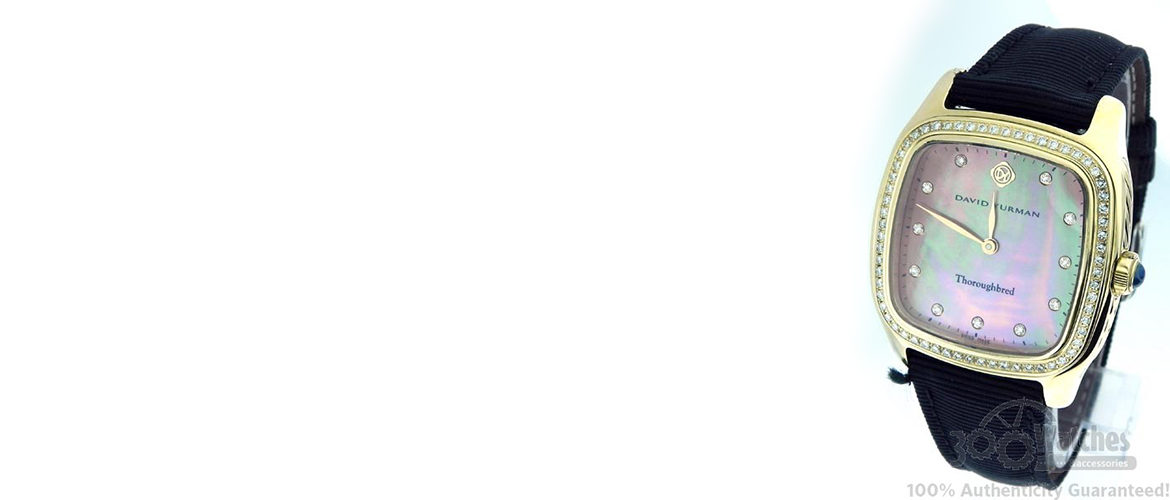 Artistic creativity and a luxury oriented mind are the trademarks of the founder of this company, David Yurman.  He has created luxury watches and fine accessories that are the best example of good taste and masterful ostentation.
David Yurman studied art at the University in New York, and afterwards he learned new skills and techniques from renowned artists and sculptures.  He then met his future wife, painter Sybil Kleinrock, and together they opened the Putnam Art Works gallery, which later became David Yurman Inc.
They would manufacture accessories such as rings, bracelets and jewelry, but during the 1990s they also manufactured and designed watches, which were designed in the United States but included a Swiss made mechanism.
David Yurman's first watch was a quartz watch for women named "Cable Watch".  Its dial was covered by a sapphire AR crystal and was surrounded with diamonds.  It also had a cable-like bracelet.  Other watch collections soon followed.  Their Madison collection was created in 2004, and it was a quartz watch with an oval shape, round diamonds and a leather strap.
The brand has also created watches for men, such as the Belmont collection. These were shock resistant stainless steel watches with a highly accurate automatic movement.  The "Classic Man" series was more casual, featuring a stainless steel dial, silver hands on a black or blue dial and a leather strap.
David Yurman's son, Evan, also worked to create the Classic collection.  This is a chronograph in gold and stainless steel that can include a moon phase option.  These accurate timepieces are both original and elegant.
David Yurman's pieces have been spotted on many American celebrities over the years, and they are considered as a must have when walking down the red carpet or when attending social events. Kate Hudson has been spotted wearing an Oval Ring in white, while Teri Hatcher was seen in a Golden Globes party wearing a David Yurman South Sea Pearl, and the stylish top model Tyra Banks has also been seen wearing a fabulous piece from these collections.