DeLaneau Open Magic Collection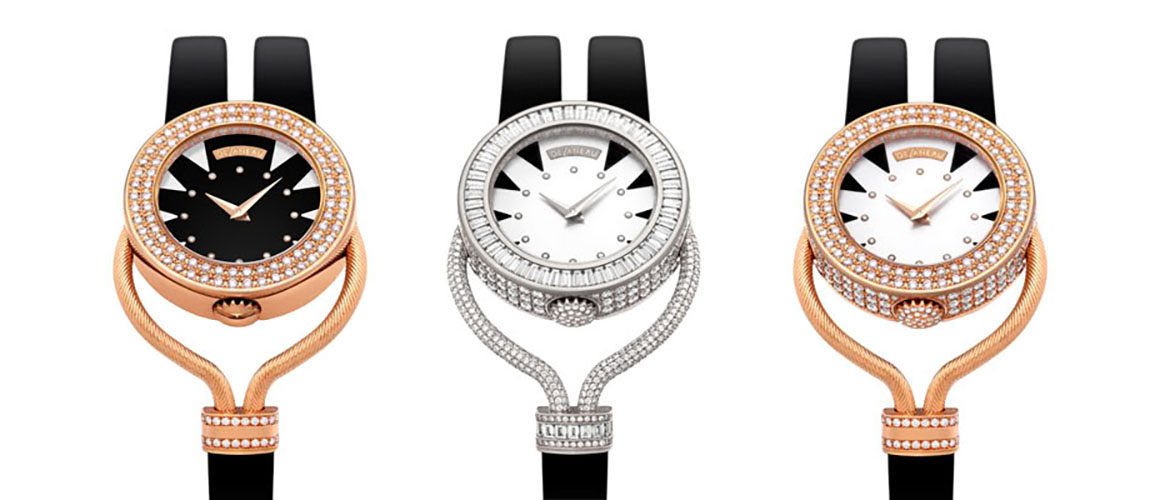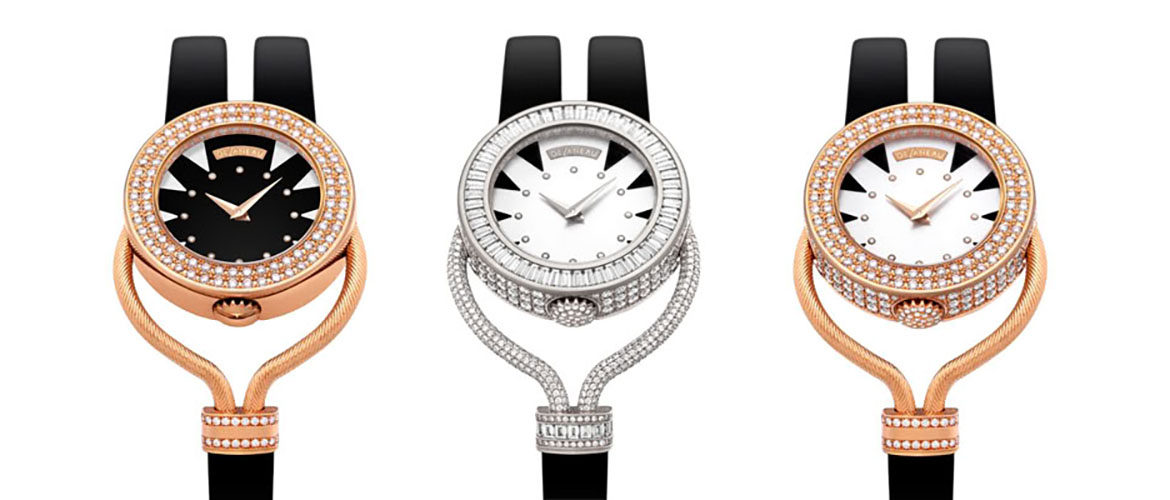 DeLaneau is a luxury Swiss watch company founded in the 1940's. The brand only creates wristwatches for women. All of the wristwatches produced by DeLaneau are incredibly feminine, luxurious, and even breathtaking. This is a fantastic line for women seeking a standout piece that is unlike any other on the market.
If you enjoy retro, minimalistic, and modern styles in a watch, check out DeLaneau's Open Magic Collection. The Open Magic Collection is related to DeLaneau's popular Magic collection. The difference between the two is that the Magic wristwatches featured a gemstone cover that hid the dial. The Open Magic Collection is quite simply an open version of the Magic. The watches in this collection are essentially the same less some minor differences. These differences can be seen in the case color and material. They are truly magical and invoke a sense of mystery thanks to the revolutionary bracelet design.
Upon first glance you can't help but notice the retro style of this watch reminiscent of art deco and styles seen in the 1980's. The dial features a black and white color scheme with black (or white depending on the model you choose) triangles decorating the left and right side of it. Small, circular gems or diamonds (again, dependent on chosen model) are used to represent the hours. Dagger-style dial hands pull the look together. The bracelet is a combination of chain and black satin. It creates a unique, jewelry-like look. DeLaneau's Open Magic wristwatch is beautiful timepiece that is ideal for dressy events. It is presented in a unique yet sophisticated style that many women will enjoy.