The Watch Case and its Materials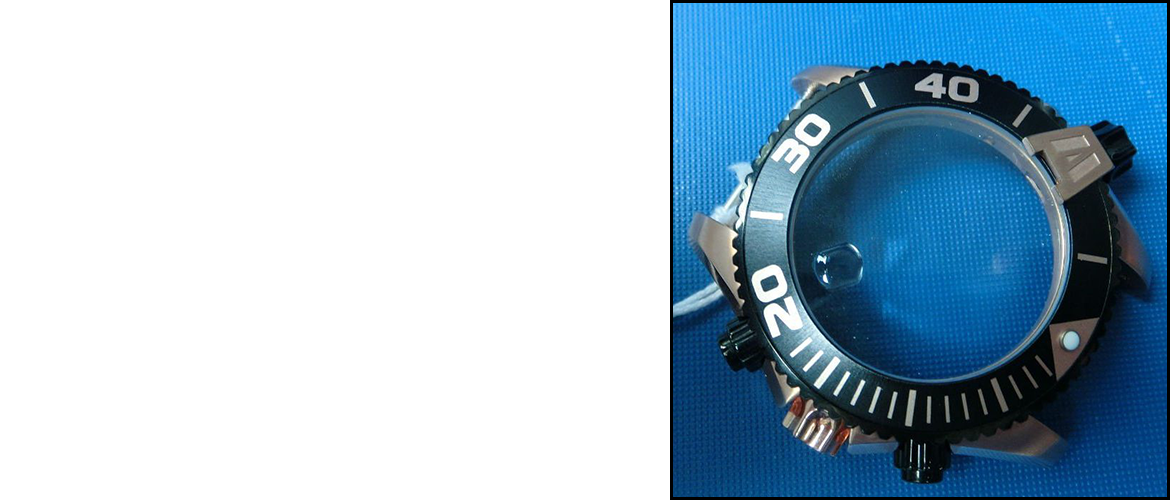 As a general rule, the case is the metallic part of the watch that houses the battery, the movement, the dial and many other parts of the watch.  The case acts also like a frame for the dial and is a decorative part of every timepiece.  It can be large or small, simple or complicated, and can even include gemstones.  The first inexpensive cases were made in the late 1920s with a white or a brass colored base metal and a screw-back style.
As wristwatches became more and more popular, the materials and the designs were carefully selected to create attractive timepieces for potential customers.  Some of the materials that have been used over the years are nickel, silver, gold, platinum, titanium, stainless steel, PVD and carbon fiber.
The appearance, duration and function of a watch will largely depend on the metal selected for the case.  Materials such as stainless steel are used on sports watches, as these watches must be durable and resistant to sweat, water, and intense tear and wear.
Gold is a popular material found in luxury watches and is considered as an elegant material that offers class and distinction.  It is also a very versatile material available in different colors, such as yellow, pink or white.  Gold is most often found on watches with a classic or vintage style and its durability and resistance depend on its purity.
A large number of gold cases are 'gold-filled' cases. These are made with a sheet of inexpensive brass metal that is sandwiched in between two thin sheets of gold by applying pressure and heat. This is better than electro-plating as it results in a heavier layer of gold.
The pure gold cases usually have engraved the quality of the gold in karats on them.  Most are in 14kt gold, although 18kt gold cases are also highly appreciated.  24kt gold (pure gold) would be too soft for a case.
Platinum cases give an elegant and highly exclusive touch.  It is one of the rarest materials on the planet and only 1/5 is used to make watches.
The first case made solely from titanium was created for the Seiko Diver's watch in 1975, an automatic watch that started a new trend. In the 1980s, IWC created the Titan Chronograph that also had titanium in it.
The new trends on case materials include ceramics and palladium.