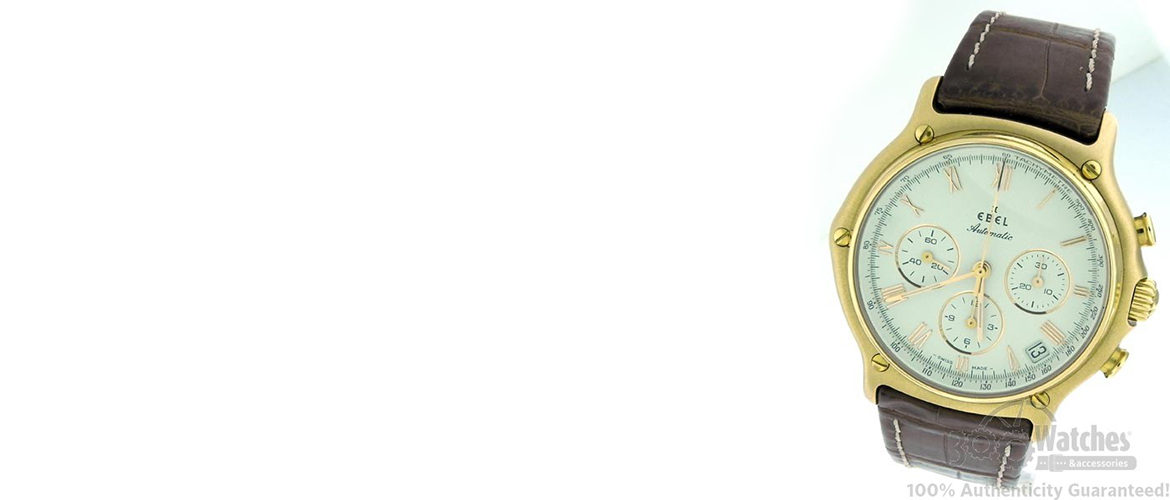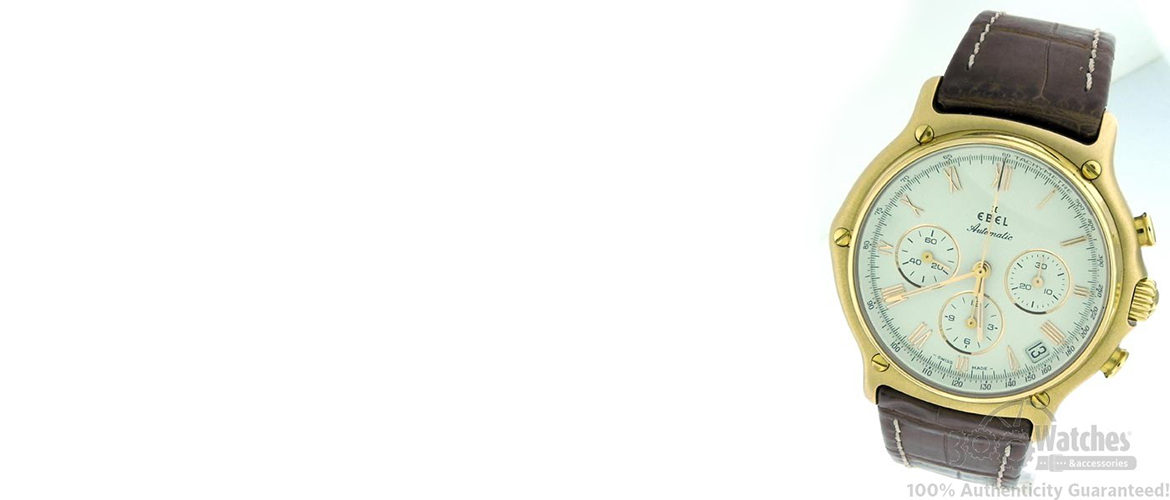 Ebel is a Swiss watch brand with a rich heritage. It started back in 1911 in the famous city of La Chaux-de-Fonds, Switzerland. It was founded by industrialist and watchmaker Eugene Blum and his wife Alice Levy. In fact, Ebel is literally the first letter of each of their names, Eugene Blum et Alice Levy. After applying to register their own brand with the chamber of commerce Ebel brought out its first wristwatch in 1912. The Ebel brand is known for its luxury, elegance, and chic designs.
In 1914 Ebel patented ring watches with a pallet escapement as well as hidden time setting. Many watch companies inquired about buying this watch for resale. Ebel began manufacturing their watches without their name for other brands to resale under their own name. This would become their main business for several decades. In 1929 Charles-Eugene, the son of Eugene Blum and Alice Levy, began working in the family business. He created amazing quality control for their factory. It attracted such brands as Astral. Ebel began producing wristwatches for the American market under the name Paul Breguette.
Ebel has gone through several owners in more recent times. The famous French luxury brand LVMH bought Ebel in 1999. In 2004 American brand Movado purchased it. The famous Ebel slogan, The Architects of Time, is still valid despite new ownership. Ebel is an innovative, luxury brand with a focus on architecture and design. They even funded Le Corbusier's architectural projects. Ebel has a strong focus on creating chic woman's wristwatches nowadays. The brand is continually producing wristwatches that stay true to their history. If you are looking for a wristwatch from a reputable, Swiss brand in the mid-luxury price range look no further.