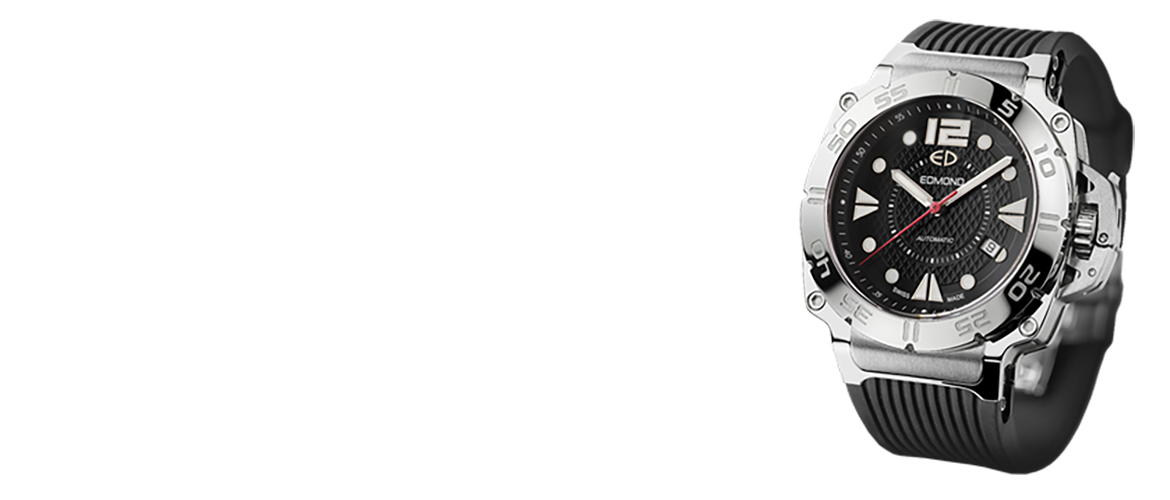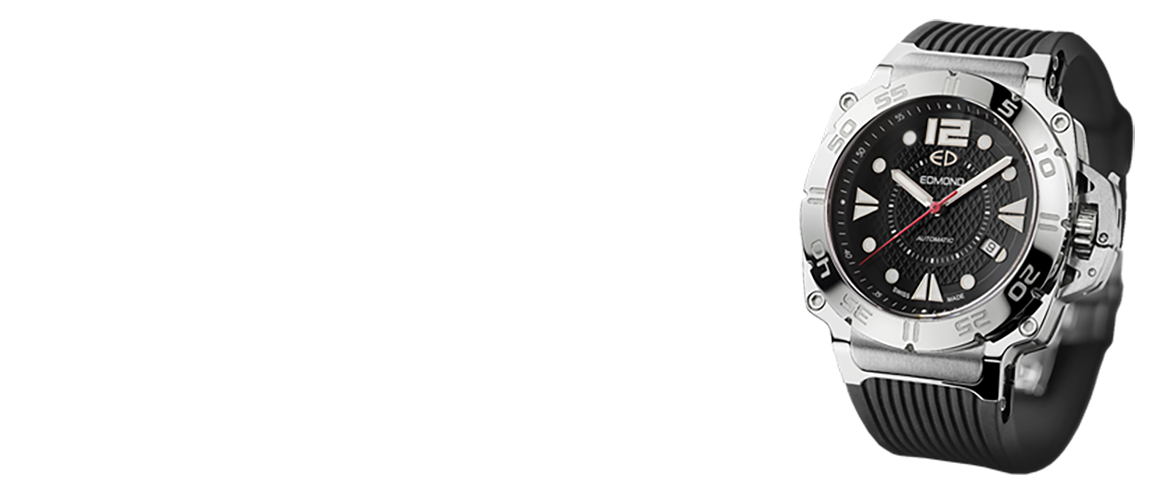 Edmond is all about displaying a unique, sports looking, and of course a high quality Swiss watch. The Edmond Booster has a very original design with a touch of luxury and modern design.
Jean Pierre Edmond is the designer of Edmond and has innovated recently his collections with their new ETA automatic movement, which is included in this watch.
This new collection is powered with a very reliable movement that winds up by itself mechanically.
These timepieces have been studied and crafted carefully to give its owners the pleasure of enjoying such a wonderful piece of heavy machinery.
The Dial design of the Booster is absolutely exquisite.  The hands of this watch are sharp and privileged with a nice design. The only noticeable issue this watch presents is the lack of luminosity this watch provides. The timepiece has four dots of luminant, but it's really not enough. Maybe, if the designer would've included some lume on its hands it would've been a little bit easier to read without an external source of light.
The skeletonized looking case has a very sporty look and is very resistant with a 44mm of width made of steel.  It has a very uncommon bezel that doesn't rotate, but provides more guard to the crown. The case is 200 meters water resistant.
The case back is also made of sapphire crystal and allows seeing the automatic ETA movement.
The dial is privileged with an incredible 15mm of thickness made of pure sapphire crystal.
The Edmond's crown protection is called Lock-ED. This system provides an extra guard to the crown that uses a small sized lever to adjust the date and time. When it's locked, the guard prevents the crown from rotating.
This watch comes either with a black steel bracelet or a rubber strap. Most people will incline themselves by the amazing black steel bracelet that looks pretty amazing.
This watch cost 1,010 Swiss Francs.