Equipe Ford Mustang Boss 302 Watch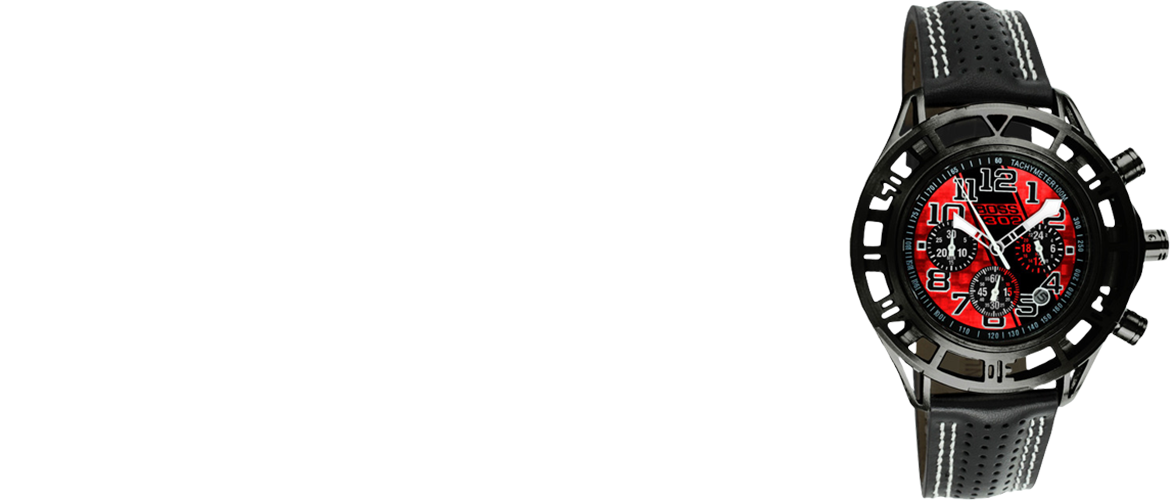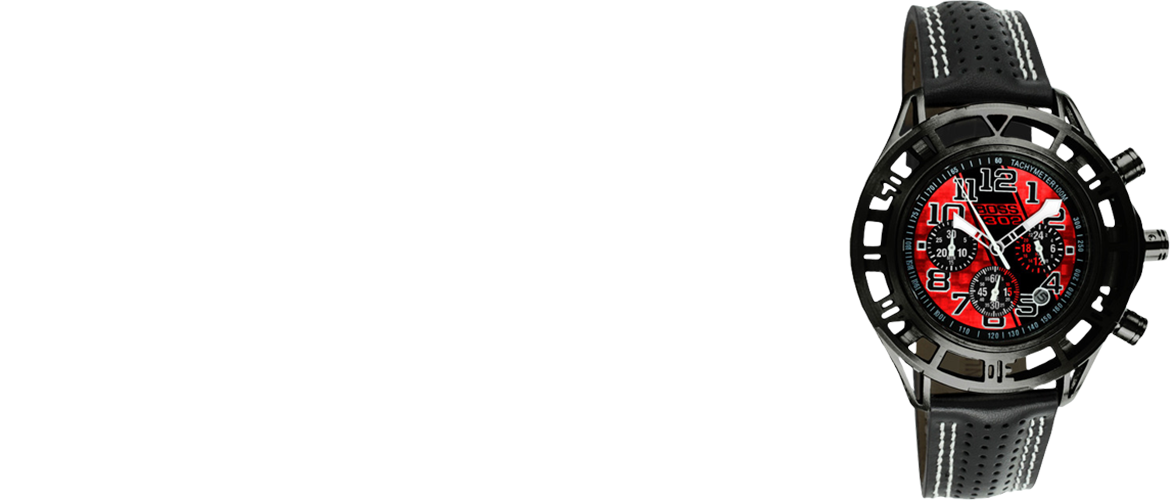 Equipe is a newcomer in the world of Luxury horology. The brand solely produces automotive-inspired wristwatches for men. Based in Detroit, Michigan, Equipe is ideal for men who are passionate about cars. Their arsenal of wristwatches is absolutely delightful. Today's focus is on their Ford Mustang Boss 302 watch.
The Boss 302 is reminiscent of a Ford Mustang. The color scheme on this piece is black and red with white numerals. The case is made out of stainless steel with a hollow-pattern around the dial that gives it an automotive look. Black leather perforated straps adorn this watch as well, complete with white stitching on the side.
The dial itself provides plenty of functions. First off, the dial is red with the Boss 302 name in rather large font similar to that of Ford. It sits below the 12 o'clock position in red with a chunky black stripe for its background. Large hour numerals in black outlined with white display every hour on this piece. Three black subdials with white font are located at 3, 6, and 9 o'clock. The watch provides 24 hour dial time zones and tachymeter. The only beef we have with this watch is that the date window is supremely small and awkwardly position sideways between 4 and 5 o'clock. The Boss 302 is water resistant up to 10ATM and runs off a battery quartz movement.
Equipe's Ford Mustang Boss 302 is a truly authentic piece that will remind you of a Mustang. It is affordably priced in the mid-$300 range and offered in several color schemes. If you love motorsport styled watches and don't mind a battery powered quartz movement, Equipe is up your alley.