Essential Accessories For Luxury Watch Collectors – Part II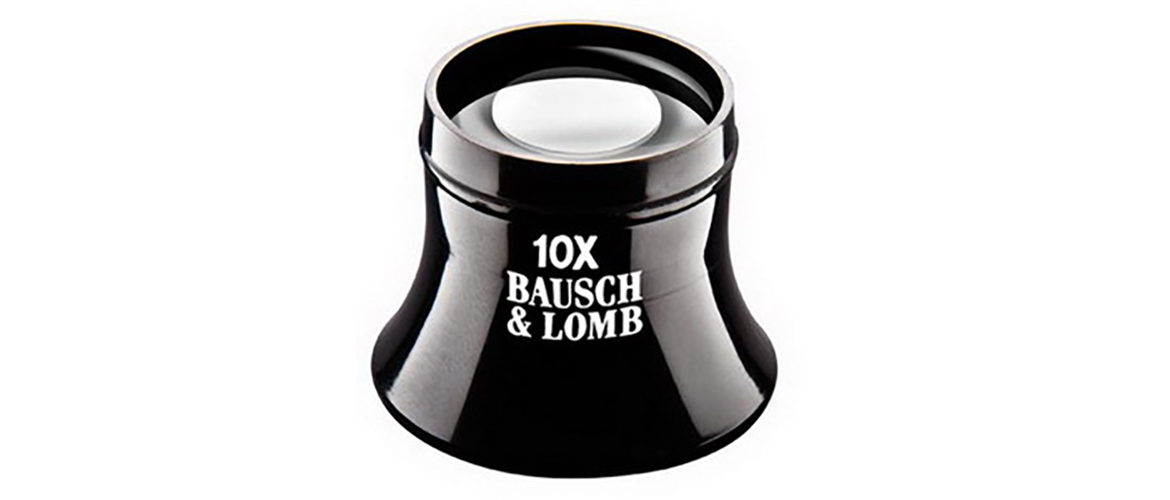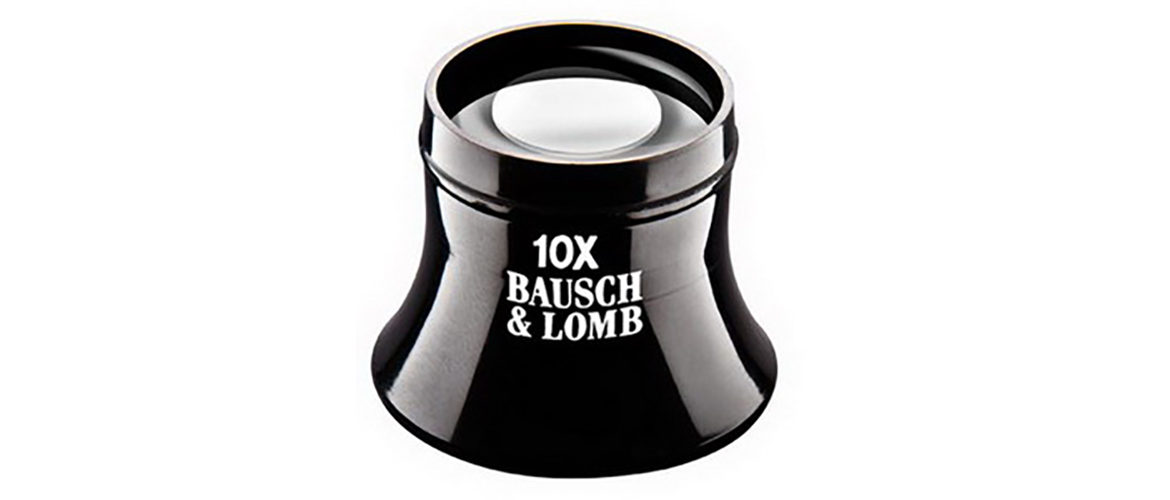 The first installment of 300magazine's contemporary watch trend spotlight introduced the emerging phenomenon of luxury watch accessories and detailed several standouts among aftermarket straps and travel cases. Continuing in this vein, the second portion of the overview examines how top-shelf watchmaker's loupes and watch winders can add value and convenience to the ownership experience. Recent high-end watch trends have witnessed collectors showing renewed interests in these long established but often niche accessory sectors.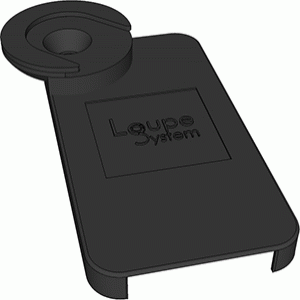 The watchmaker's loupe represents one of the oldest and most widely embraced collector's tools. However, recent luxury watch trends have witnessed the emergence of premium loupes designed to grant collectors unprecedented insight into the finishing standards of haut-de-gamme horology. As display-back cases and new finishing standards such as Qualité Fleurier give rise to newfound collector interest in micro-level viewing, collectors have begun to demand new ways of experiencing their watches.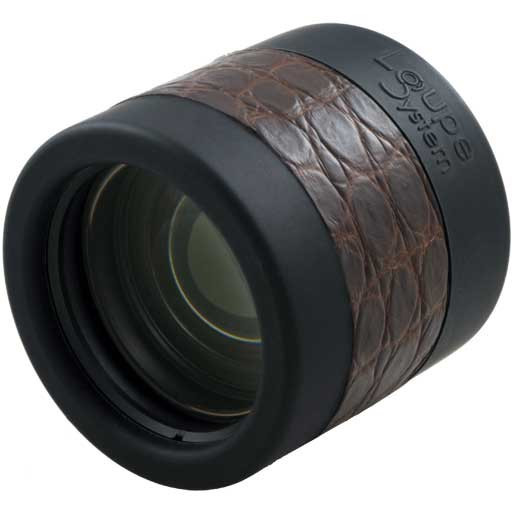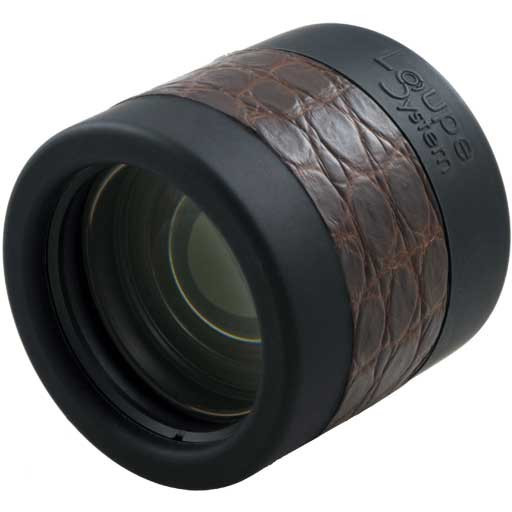 Loupe System delivers this revolution in a single comprehensive package. As the name implies, the Loupe System offers a comprehensive solution to the shortcomings of traditional magnification tools. The company sought to eliminate the phenomena of "optical distortion" (straight lines that appear to bend) and "chromatic aberration" (color changes) that are experienced when using traditional loupes. By leveraging photography-grade optics and advanced chemical coatings, Loupe System has conquered both dissonant tendencies and advanced the state-of-the-art in loupe technology.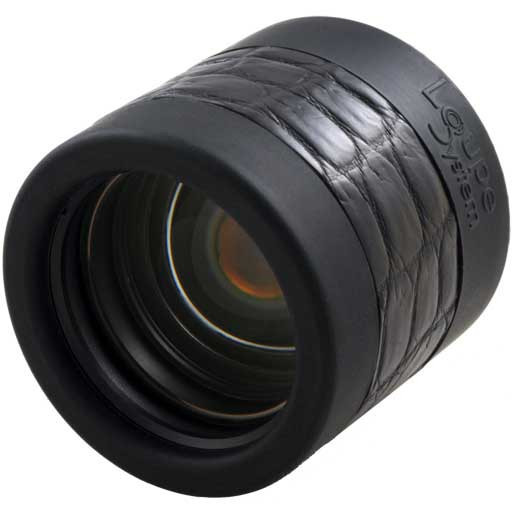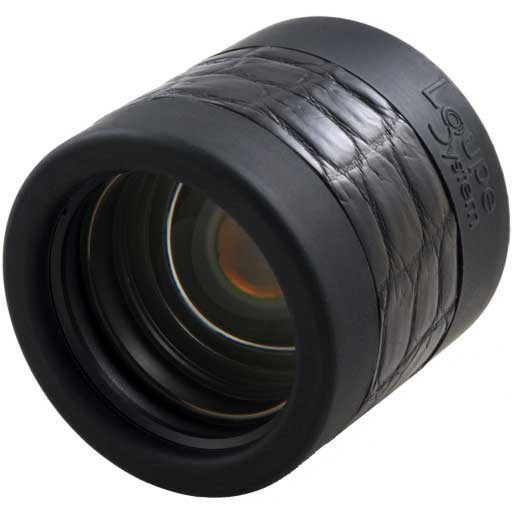 Loupe System's signature product, the Model 01 with Alligator Leather, offers a level of image definition never before seen on a high power loupe. Five separate chemically treated lenses are arranged to permit high-fidelity viewing of even the most subtle movement or dial finishing. The Model 01 features two interchangeable primary lenses that allow owners to switch between a large field of vision and a smaller one that trades a degree of panorama for better clarity.
As befits a premium product, the Model 01 commands an $800.00 MSRP, but no loupe offers higher image quality, product substance, or more functionality. Make no mistake; this is professional-quality gear of the highest order. The Model 01 has been adopted and endorsed by luxury watch authorities including the appraisers at Christie's, the workshops of Jaeger-LeCoultre, and the atelier of independent maestro Philippe Dufour.
Moreover, Loupe System's luxury watch accessory features accessories of its own; the Model 01's price includes the aforementioned interchangeable eyepieces, a microfiber carry pouch, a hard case for longer trips, and a microfiber lens cloth. The alligator leather itself can be specified as black or brown according at the time of purchase. Although it is an extra cost option, the Loupe System iPhone adaptor for all iPhone 4 and 5 variants is a must-have for any serious collector who aspires to make his Patek Philippe 5070 display-back an online forum superstar.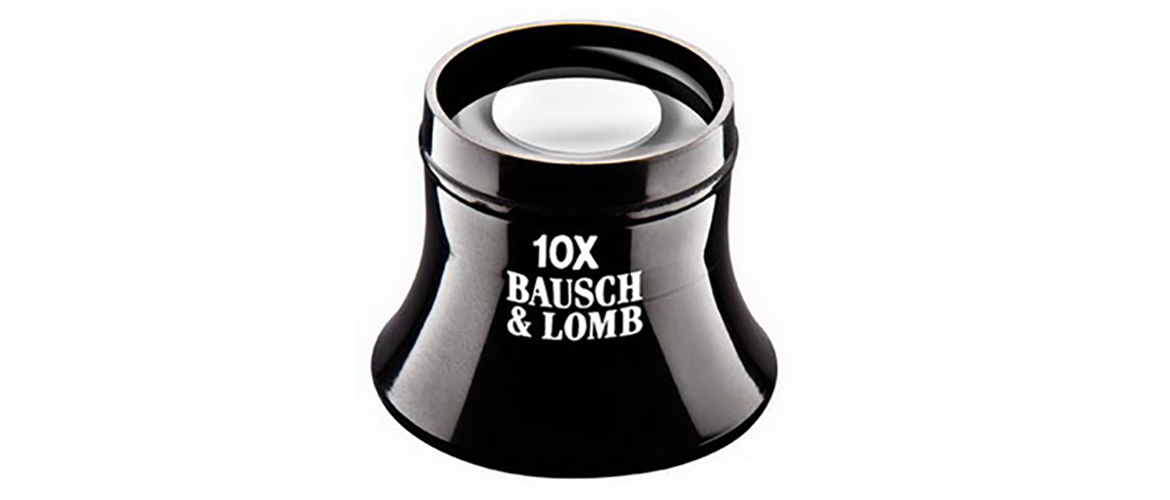 While Loupe System owns the market's high ground, traditional jeweler's optics never has offered more quality at a better price than it does now. The Bausch & Lomb Triplet 10x is a true value among premium watchmaker's loupes. Loupe System's greatest innovation is its incorporation of five separate lenses into a single viewing tool. Bausch & Lomb's unit relies on a similar system of compound lenses and anti-glare coatings to deliver clarity that belies its price point.
The Triplet 10x employs three lenses and provides about sixty percent of the Model 01's quality at less than seven percent of its price. Many watchmakers perform actual service on premium timepieces with single and double element lenses that pale in comparison to the Triplet 10x. Enthusiasts who wish to peruse the fine details of their watches with professional levels of optics can do so at a bargain price with the Triplet 10x.
Watch winders straddle the fence between accessory and necessity. While it is possible to hand wind the watches of a collection, a compelling argument can be made that watch winders should be the first accessory purchase by any collector of automatic watches. When calendar watches are delicate and difficult to reset, when power reserves of watches are small, and when automatic dive watches with sensitive winding crown seals are present in a collection, a watch winder becomes a saving grace.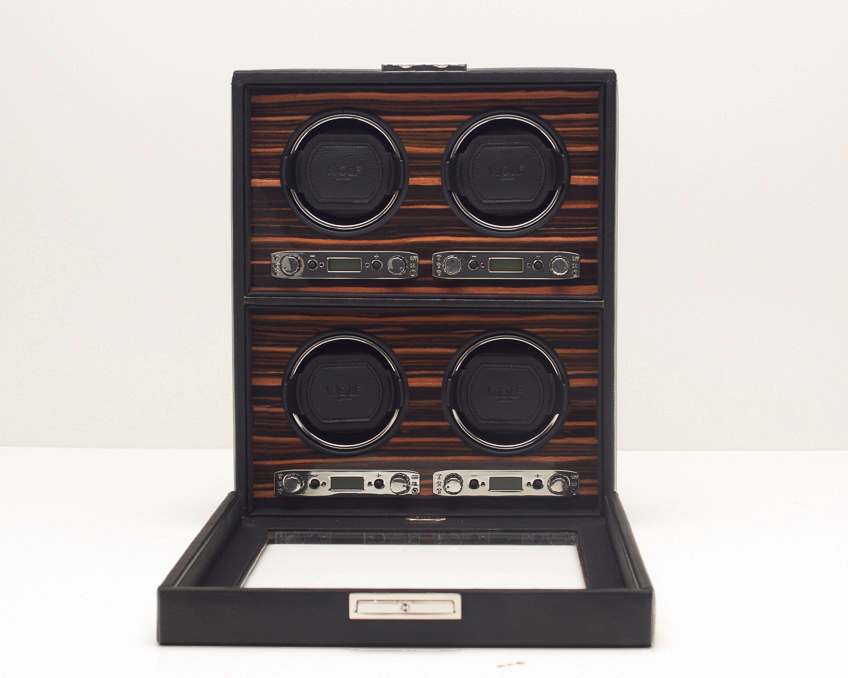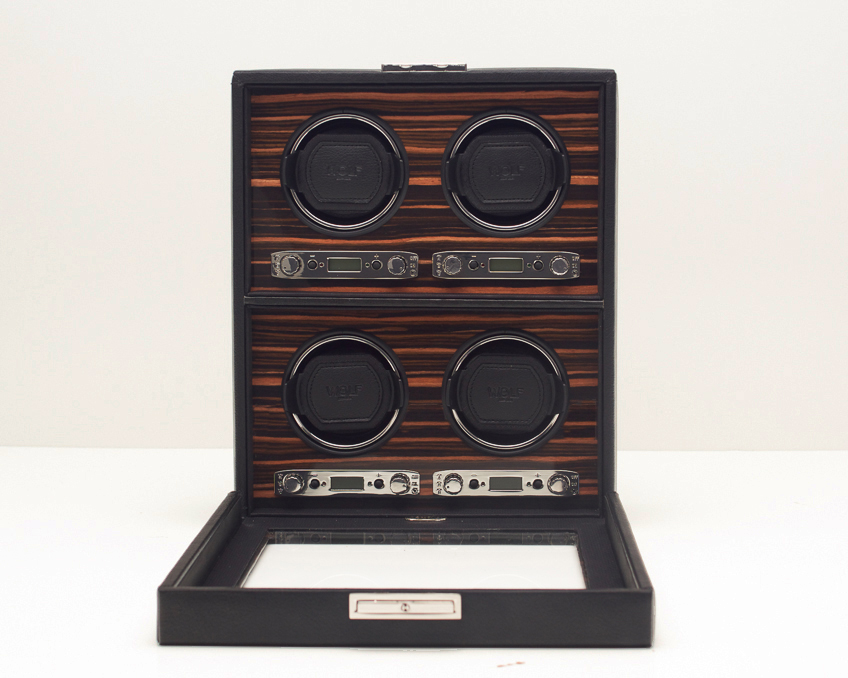 Among watch trends in the collector's market, the emergence of super-premium watch winders is a recent standout. As with travel cases and loupes, new classes of product have emerged in the winder market with a view to serving uncompromising collectors of exceptional means. For watch owners who match this description, the Wolf Roadster Four-Piece Winder is just the ticket.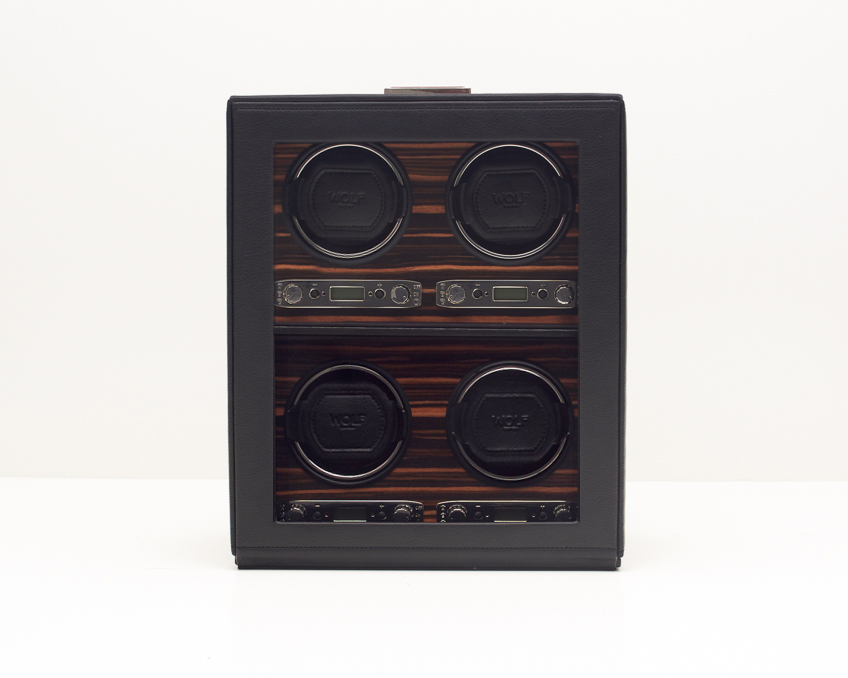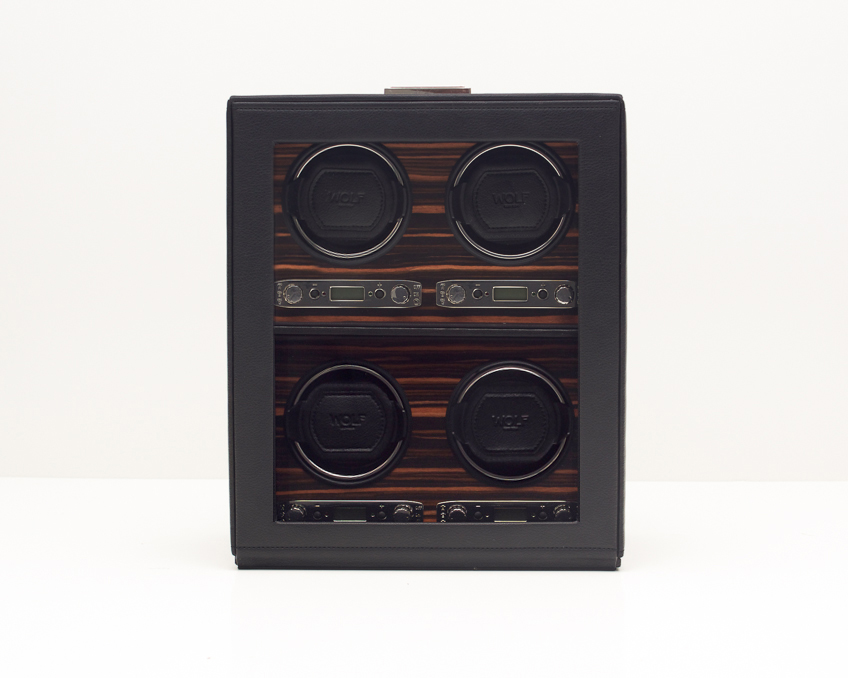 The Roadster is a celebration of top-shelf exotic wood, polished chrome, and tempered glass. A Macassar Ebony frontispiece with four circular cutouts greets the fortunate owner; a full wooden frame with a padded and textured cover supports the entire unit. Each of the four watch slots features an independent chromed control panel with which to set the tumble rate and active period for that particular watch. A small lock with a chrome clasp keeps the viewing panel secure against the prying hands of curious youngsters in the home. The Wolf Roadster retails for $1,400.00 and includes a U.S.-European dual power adaptor.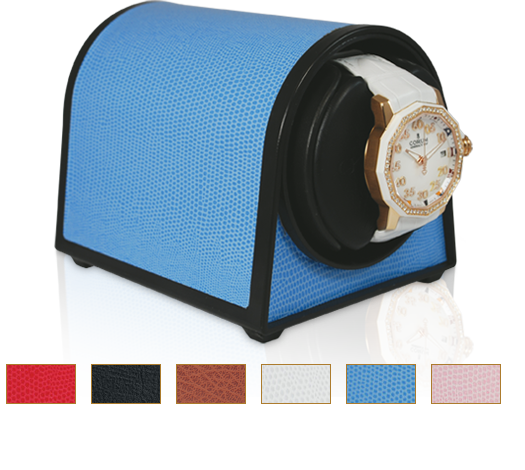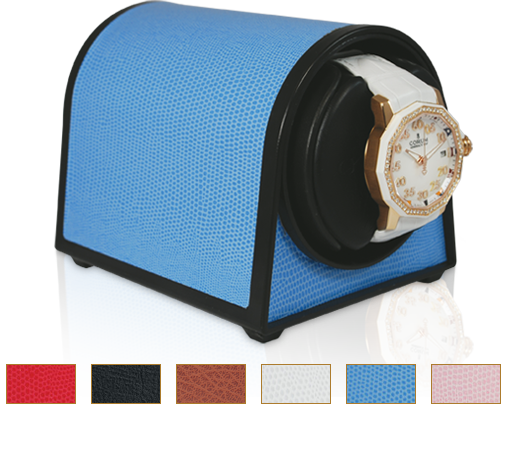 On the value end of the winder spectrum the Orbita Mini excels. A single-watch unit, the Mini provides a high-value solution for a collector who may have one highly complex perpetual calendar watch that simply cannot be allowed to stop for fear of a resetting accident. Alternatively, the Mini's modest $295.00 retail price permits a modular approach for a collector who prefers to add winding capacity as his collection of automatic watches grows.
The Orbita Mini features outstanding noise reduction features that allow it to serve as an unobtrusive bedside companion or decorative element in public rooms. The winder features an attractive faux-lizard skin cover that can be specified in six colors, and the premium finish of the device permits it to play well with upscale environs.
Among contemporary luxury watch trends, the growth of the accessory aftermarket is a standout that holds exciting promise for enthusiasts of all levels. Whether a collector is seeking to extract maximum enjoyment from an existing inventory of watches, prefers to make an economical upgrade without the expense of adding new timepieces, or desires a finishing touch for a cost-no-object collection par excellence, the new wave of watch accessories offers compelling options.