The Everyday Watch Part I- An Introduction to Calendar Complications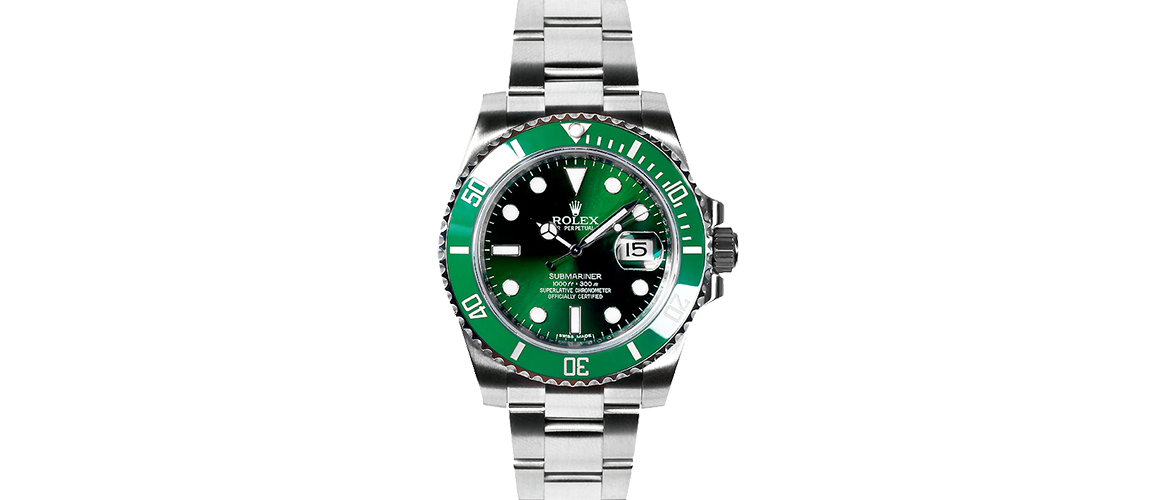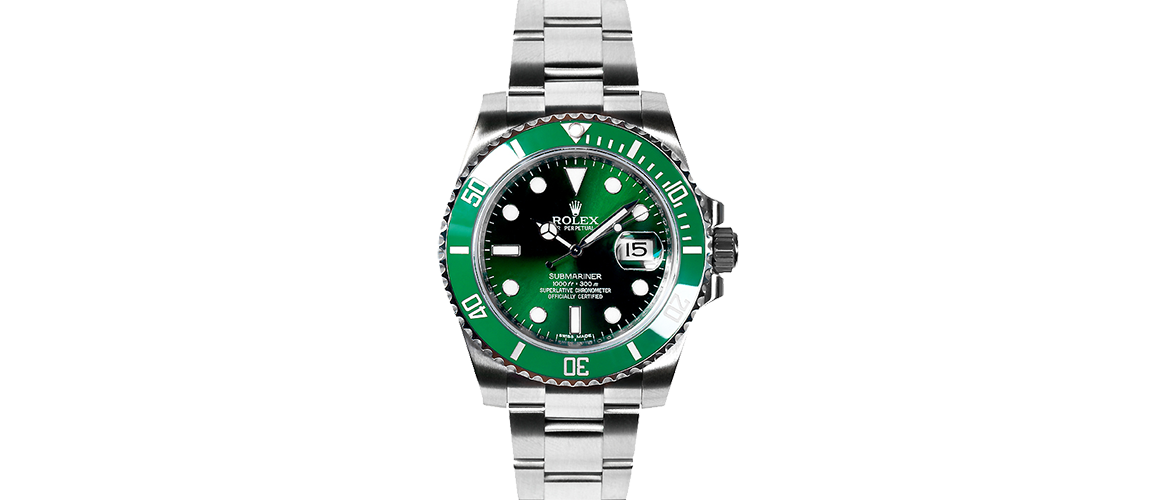 Collectors of fine wristwatches love complications. Web forums are littered with marathon debates concerning the relative merits of chronographs, minute repeaters, tourbillons, and more – much more. Some of these contentious threads run for years. Like madness, true love knows no limits.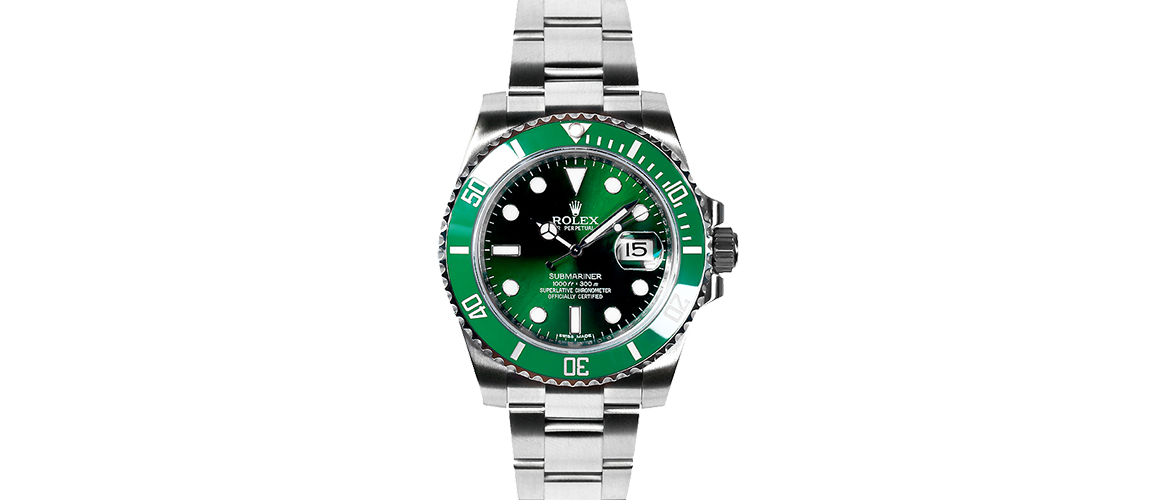 Partisan bias aside, there is one undeniable fact: a calendar watch always is on the job. From the elementary date window to the most abstruse perpetual calendar watch, each new day presents collectors with an opportunity to consult timepieces that mark the time beyond the reach of three hands.
In this, the first installment of 300magazine's two-part exploration of calendar complications, single-date complications and multi-element displays are examined in-depth.
For many watch collectors, the "date window" represents a first encounter with luxury watch complications. Although most manufacturers add only two or three jewels, simple gearing, and a date disc to "complicate" a basic movement, the distinction is an important one. By creating functionality beyond hours, minutes, and seconds, a watchmaker introduces a secondary drive train for a new type of display.
The incorporation of a date window introduces asymmetry to the dial and becomes integral to the functional and aesthetic identity of the timepiece. Classic arrangements such as the Rolex "Cyclops" magnifying bubble, the off-center "4:30" date window of the Zenith El Primero movement, and the "buried" date disc of the Audemars Piguet Royal Oak Offshores are iconic of their model lines.
Other portrayals of the date offer different mechanisms and interfaces; "retrograde" hands trace an arc from days 1-31 before jumping back to the start; "radial" dates encircle the dial like hour numerals and feature a fourth centralized hand.
Of no less significance is the role of the basic date function as an introduction to the handling restrictions that accompany complexity. Sales and service personnel advise new collectors that even basic date mechanisms feature a window of operation (roughly 9 pm to 3 am) during which a watch's time should not be adjusted manually.
Many collectors embrace the calendar mechanism as a collection theme unto itself. This approach affords outstanding selection due to the popularity of calendar mechanisms among most brands, in many styles, and at many price points.
Calendar watches that elaborate upon the date window vary in the method and degree to which they portray the calendar. Rolex's Day-Date, better known as the "President," offers a straightforward seven-day disc in tandem with the date window and Cyclops magnifier at 3 o'clock. Since its 1957 introduction, the Day-Date has been considered the quintessential simple calendar watch. Superb durability and outstanding selection on the pre-owned market make the Day-Date an excellent nucleus around which to begin building a calendar watch collection.
Historically, watchmakers such as Jaeger-LeCoultre and Blancpain have incorporated additional calendar elements for practical and artistic purposes. Taken together, signature calendar models from these brands encompass the elements of most "complete calendar" permutations on the new and pre-owned watch markets.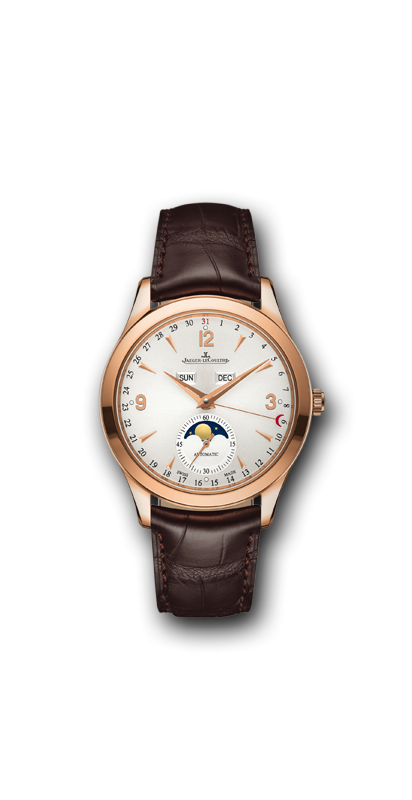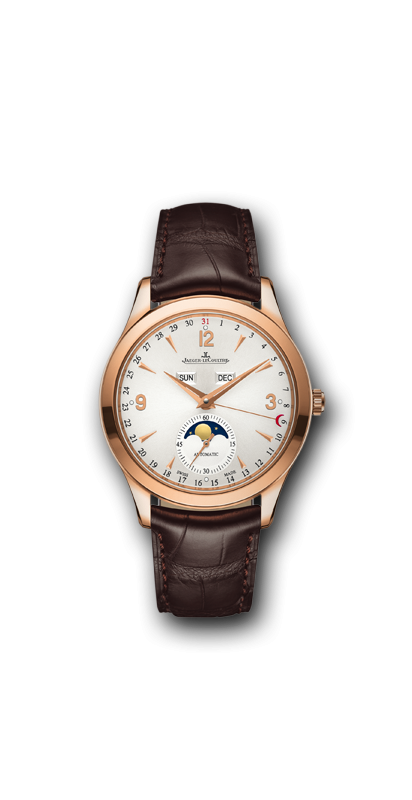 Since its corporate resurrection during the 1980s, Swatch Group flagship Blancpain has released a series of "complete calendar" watches that portray the day, date, and month in apertures within the hour track of the dial. Examples from the "Leman" casual line and "L-Evolution" sports watch collection feature jumping discs within display windows. While due diligence is required at the end of nonstandard months, these Blancpain displays – and similar systems from other watchmakers – offer a full account of the date at a glance.
Both Blancpain and Jaeger-LeCoultre of Le Sentier often include an additional element within their complete calendar displays: a moon phase. On the contemporary pre-owned watch market, there exist several variants of the JLC "Master Moon" complete calendar. The aesthetic effect of adding a phase de Lune display lends this watch an understated elegance that highlights the versatility of calendar complications; they are equally suited to formal and purely utilitarian timepieces.
In keeping with its mission as the haut-de-gamme arm of the Swatch Group's portfolio, Blancpain incorporates purely artistic embellishments within its moon phase display. The "man in the moon" face on Blancpain's engraved moon disc is a traditional element of high-end watch finishing and a calling card whose evolving physiognomies have been a topic of endless fascination for the company's collector base.
At this level of calendar complications, additional handling caveats come into play. As calendar functions multiply, the setting mechanisms become more elaborate. Although not as complex as a perpetual calendar watch, the complete calendar features a similar date-setting system of case-mounted "pushers" that remain almost universal in this class of complication.
Case pushers typically take the form of small indented buttons whose edges lie flush with the flanks of the case. Particularly high-end calendar watches usually include factory-designed "pin pushers" to operate these actuators, and pre-owned watch buyers are advised to seek this accessory when acquiring a calendar watch.
As with the simple date-only complications, the complete calendars require users to avoid altering any of the watch's indications during the system's nocturnal window of operation. While Blancpain recently introduced a complete calendar that permits safe adjustments at any time, this fearsomely complex mechanism remains exclusive to that company's model line.
Date, partial calendar, and complete calendar watches provide opportunities for manufacturers to elaborate upon the style and mechanical sophistication of their basic timepieces. For buyers of luxury watches, the perennial popularity of calendar watches translates into an incredible range of new and pre-owned model options.
Whether collectors prefer the austerity of a simple stainless steel Rolex Datejust, the hauteur of a gold Day-Date, or the audacity of a Blancpain L-Evolution sports watch, the market offers calendar complications to suit any occasion.
The second installment of 300magazine's overview of calendar watches will examine annual and perpetual calendar watches that grapple with the idiosyncrasies of the Gregorian system.