EVOS 8 Cobra by Franc Vila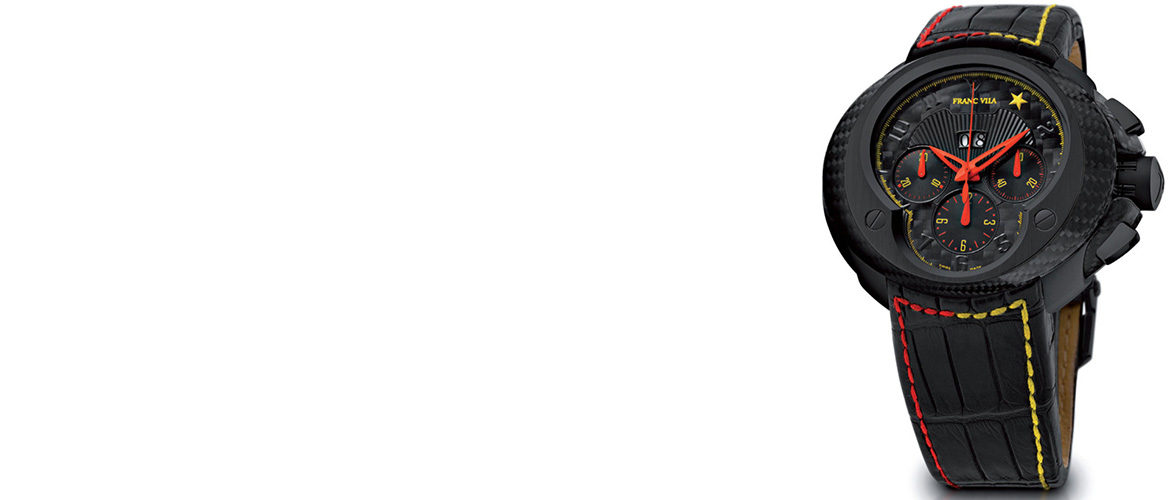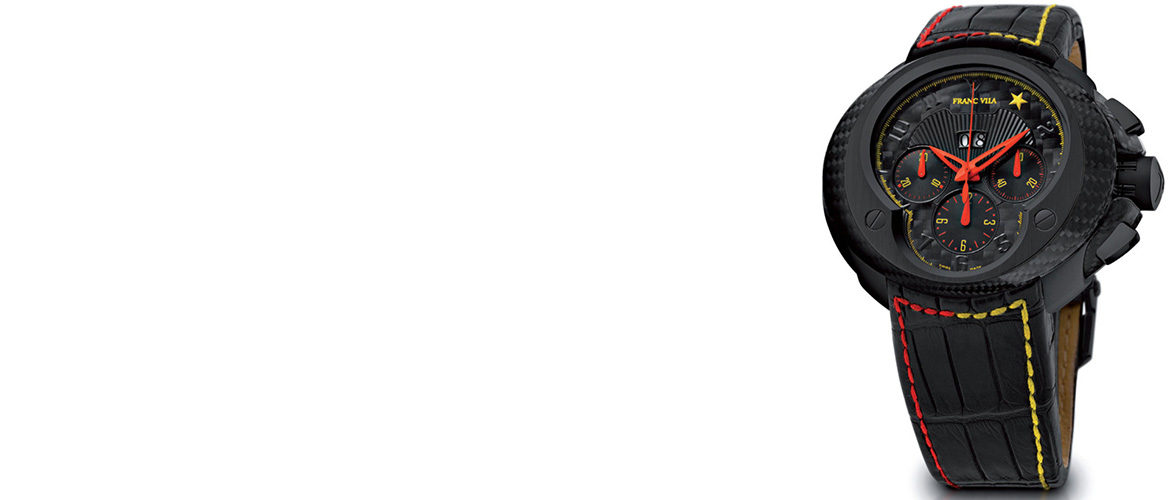 There have been a few way overdone animal-themed watches (or watches with other themes) over the last few years, mostly among fashion watches. Franc Vila's Cobra collection does not fall under that category. A wide, inverted figure 8 and a segmented strap subtly evoke the image of a hooded cobra, poised to strike, and those are nearly the only features of the watch that resemble its namesake at all. It has allowed the brand to create several wonderful variations of the watch, each of them a limited edition consisting of 88 pieces.
Different models have different materials used in them, including steel, red gold, titanium, and blackened steel. The dial and case are generally made of carbon fiber, with other materials being used to spruce it up a little bit. There have been some great watches in the EVOS 8 Cobra line, like the Estrella Roja, a watch Franc Vila created to commemorate Spain's first World Cup victory. The black carbon fiber of the watch makes the red and gold colors (for the flag of Spain) stand out, and makes it easy to spot the star in the one o'clock position. The chronograph sub-dials, which always appear toward the lower section of the figure 8 on the dial, with the bottom-most (6 o'clock position) one almost completely contained in the bottom section, have red hands and gold numbers, which adds a lot more color than the central hands and the stitching on the strap contribute on their own.
Another fantastic Cobra sports a lot of red gold in its dial. The sub-dials for the chronograph are white, with a slatted red gold pattern behind them. The red gold with the black is an excellent combo, and deep red, in the form of a chapter ring and the words "Franc Vila", still appears in this model, as in many of the EVOS 8 Cobra watches. Another red-gold model, similar to this one, sports the red-gold figure 8 outline and the hands, but has an all-black dial and sub-dials.
All of the Cobra watches are powered by a Dubois Depraz movement that includes a chronograph and a big date function. These are excellent, reliable movements and the watches are beautiful and unique, and with all of the different models, this series has a little something for everyone.