F.P. Journe – One Man, One Vision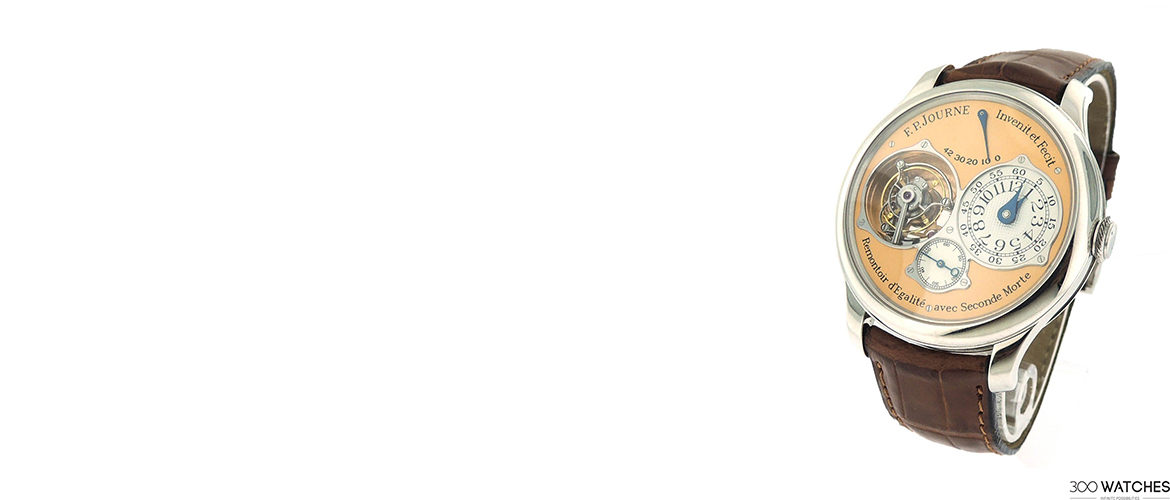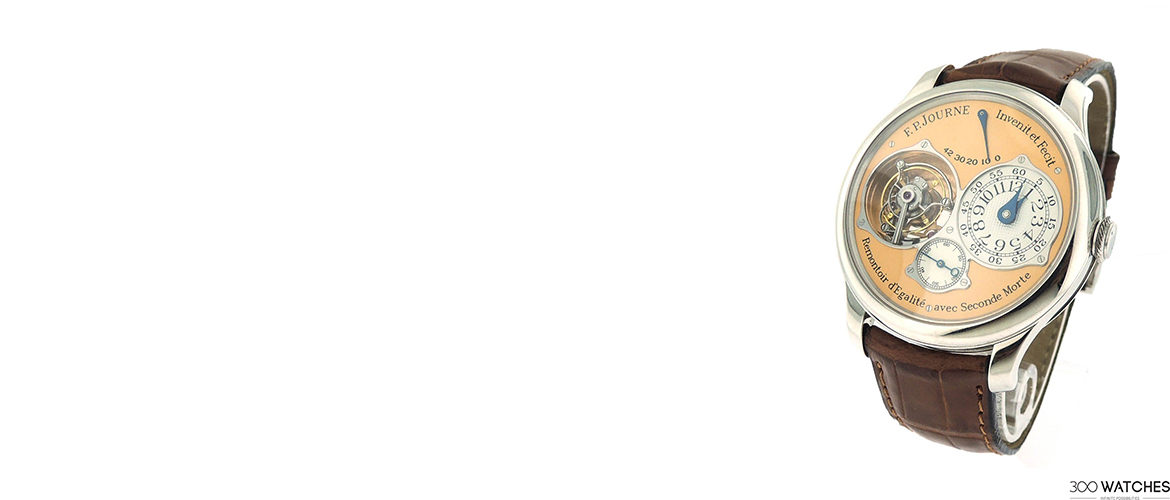 Luxury watch brands exist within a size spectrum. There are the volume mainstays such as Rolex, Omega, and Breitling. Giants such as this produce 250,000 to one million watches per year. Step down from these industrial scales, and the likes of Jaeger-LeCoultre (~60,000), Patek Philippe (~50-60,000), Vacheron Constantin (~20,000), and Blancpain (~5,000) occupy the market's haute horlogerie high ground.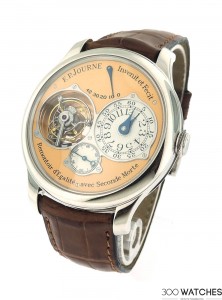 Then there are the true independents among luxury watch brands. At his eponymous Montres Journe S.A., in Geneva, Switzerland, François Paul Journe himself guides thirty watchmakers as they craft approximately eight hundred watches per year.
While other luxury watch brands boast of hand finishing, hand assembly, or adjustments made by hand, the watches of F.P. Journe truly are produced in a fashion reminiscent of pre-industrial times. As a former watch restoration specialist and bespoke manufacturer of commissioned timepieces, Journe (the man, not the company) created an atelier that mirrors the pace and process of his original early 1980s workshop on the rue de Verneuil in Paris, France. Each watch produced at the Geneva facility is constructed by a single watchmaker, and when the watch returns for service or repairs, only that watchmaker will attend to the timepiece.
However, modern methods including CAD/CAM rendering and contemporary laser-based measurements ensure 21st century standards of quality. Moreover, Journe has invested extensively in the means of production. His ownership of firms that produce components as varied as ebauche blanks and dials ensures that all elements of his timepieces are designed and fabricated to a single uncompromising standard. Among Journe's contemporary offerings, this Dead Seconds Tourbillon ranks among the most exceptional.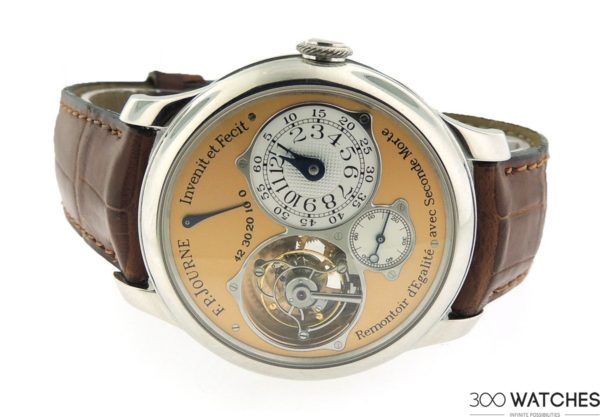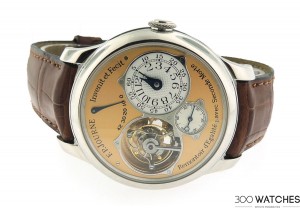 As with all Journe watches, the Dead Seconds Tourbillon is a composite of innovative technology and traditional watchmaking elements. The 40mm diameter of the platinum case is restrained by contemporary standards. As an aesthetic traditionalist, Journe ensures that his watches are rarely available in materials other than gold or platinum. Journe's decision to make the watches available exclusively with white or rose gold dials enhances the neo-vintage effect of the Dead Seconds Tourbillon.
While the size and material choices speak to Journe's reverence for tradition, he pushes the limits of mechanical complication and timing precision. Few luxury watch brands are as willing to experiment with unconventional complications as the small atelier from Geneva. Journe's Dead Seconds Tourbillon combines a dead-beat seconds hand (seconde morte) with a constant force intermediate power reserve (remontoir d'egalité) to produce a watch that meets the exacting standards of the C.O.S.C.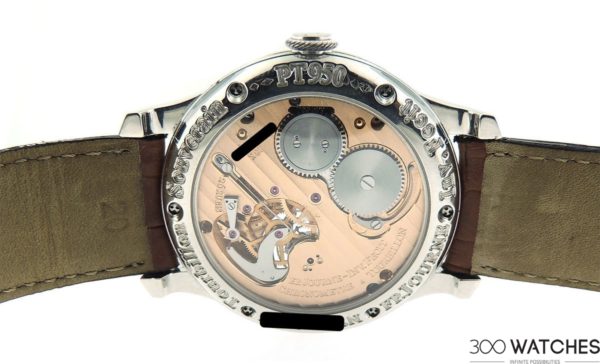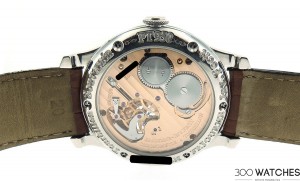 As a result, the DST is a rare example of a true high-end watch that has been submitted to the scrutiny of a third-party accuracy evaluation. This is surprisingly uncommon in the high-end market, and Journe's willingness to seek COSC "chronometer" certification is a sign of confidence in his product and good faith toward his customers.
The entire annual output of Montres Journe S.A. amounts to a rounding error compared to the total annual volume of Swiss luxury watch brands. However, collectors who long for bygone days of true baseplate-to-buckle hand assembly and the coherence that only an indivisible creative vision can produce will find satisfaction in the watches of F.P. Journe.