FP Journe Chronometre Octa Resonance Platinum Watch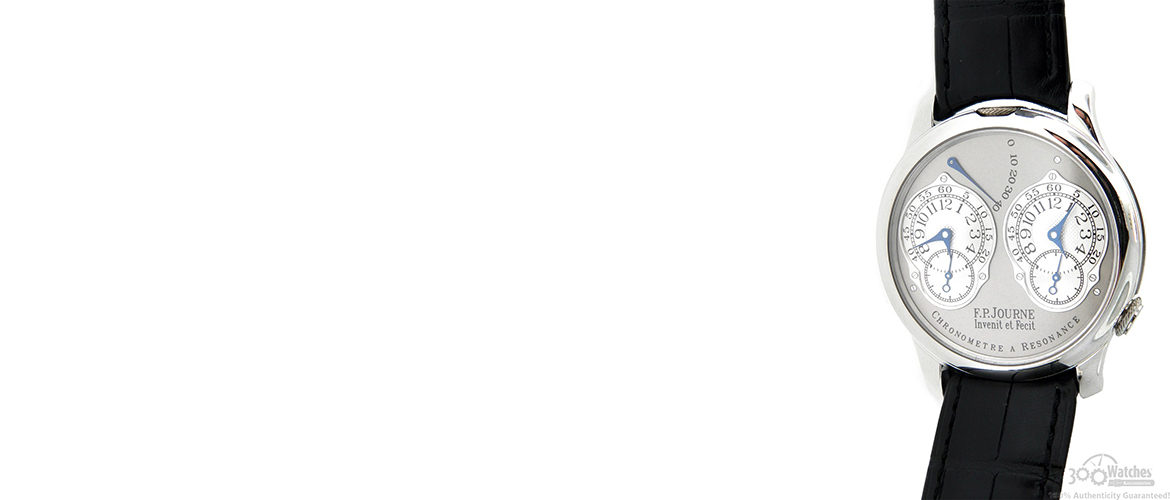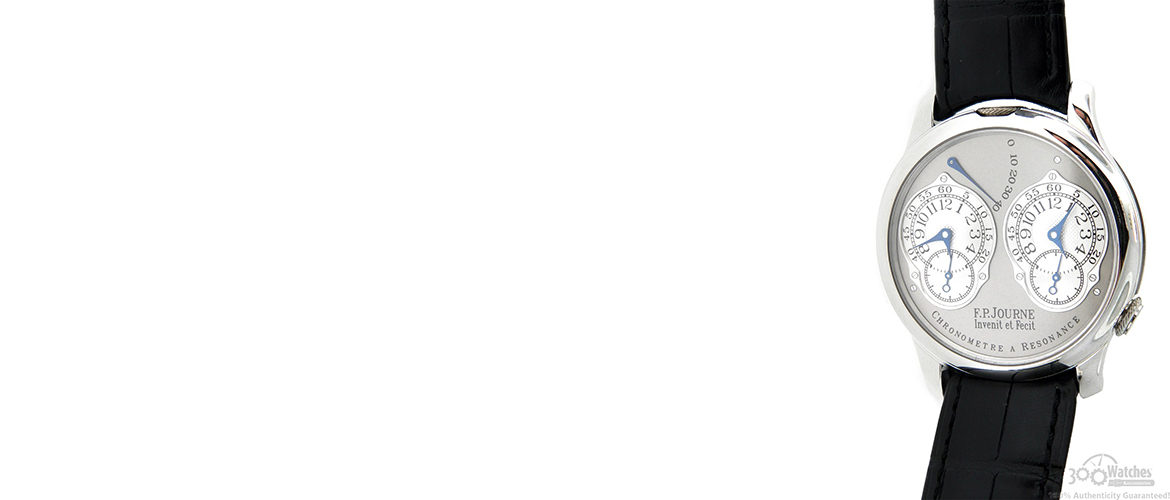 The F.P. Journe Invenit et Fecit company was established in 1999 and after short time it could to attract high attention of all the true connoisseurs of watchmaking art.  F.P. Journe creates wrist watches with absolutely new functions, besides this it's a completely manual manufacture of every watch model, including the smallest details, that makes each F.P. Journe's wrist watch to be truly exclusive. From the esthetic point of view, their watch collections are scrupulously created in the best traditions of the Swiss watchmaking. So, each watch model from the brand of F.P. Journe is a result of long technical and creative searches.
 Chronometre Octa Resonance is the single wrist watch model in the world that uses a resonance phenomenon. It is equipped with special twin-movement resonance system. Two balances work absolutely synchronously in this mechanism, it provides the incomparable accuracy of this luxury watch time data. For the first time the Chronometre Octa Resonance was created ten years ago. However even today Chronometre Octa Resonance is may be  the most accurate model in the modern watchmaking solutions.
The case, lugs and crown are made of platinum. Adjustable deployment clasp is made of 18K white gold. The gray dial has components that are made of the exclusive metal Ruthenium, this is transition metal from the platinum elemental group. The dial features four sub-dials. The double sub-dials are placed on the left and right side of the main dial. The upper dials show hours and minutes, and lower dials show seconds. The scale of power reserve is located on the top part of the main dial. Hour markers are black Arabic numbers. They provide perfect readability of Chronometre Octa Resonance time information. The position of the crown is quite unusual, it is placed in area between 4 and 5 o'clock. Its design is unique too. It perfectly reflects spirit of the F.P. Journe brand. The masters of the company pay attention even to such small details.
The case back of Chronometre Octa Resonance has sapphire crystal window. You can see through it the work of unique movement with two balances. The black strap that is made of crocodile leather is a final stroke in this masterpiece of the Swiss watchmaking art.
So, it's a great luxury watch model that is very useful for any man to count cold time and attract hot women's sighs.