Franc Vila FVa7 Master Quantieme Watch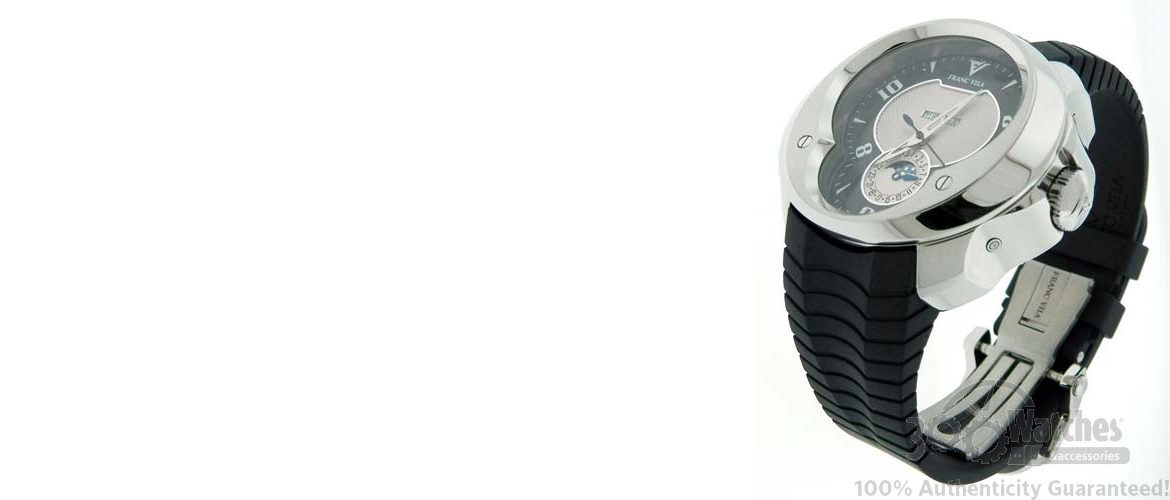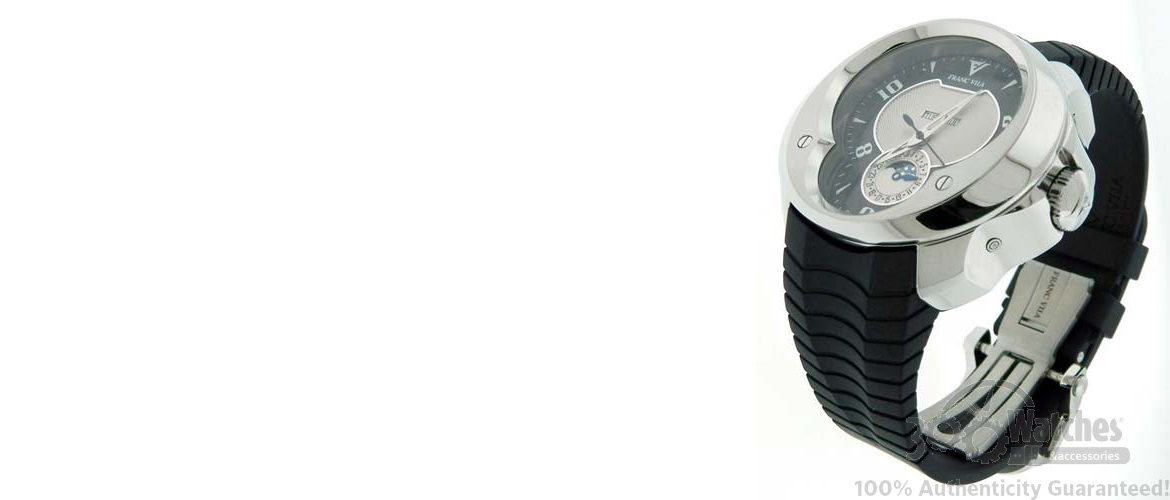 The Franc Vila brand was named in honor of its founder – young and vigorous Spaniard Franc Vila. One day he decided to create the dial and the movements in the form of the number eight, that symbolizes infinity and equilibrium. Today the Franc Vila company produces extraordinary watches and it's widely recognized around the world. "My watch is I", – the young biochemist, designer and collector Frank Vila says. In his 35 years he could reach peak of the watch art Olympus.
From the first days of the Franc Vila company's life, his luxury watches are surrounded by a special aura and the brand's masters don't suppress this fact. They always speak about unique spirit of their models. However, "unique spirit" is not simply the motto or a slogan of an advertising campaign, it is the strategy and tactics, philosophy and the mission of the young company. Searching for new decisions in watch making is always a difficult business, Franc Vila's purpose is impudent – to create unique luxury watch with unusual design and movement. For this reason, the movements of this brand surprise by their complexity while amazing design surprises with simplicity of decisions.
Now we introduce to you the Franc Vila Fva7 wrist watch. The case, crown, and lugs of this luxury watch model are all made of stainless steel. The screwed down case back has a skeleton window. The stainless steel bezel is created in the flagship style of the Franc Vila brand – it integrates two circular displays. The case's diameter is 51mm without the crown – quite a massive time piece. The black rubber strap of unusual form combines well with a dial solution.
The watch dial is made of black carbon fiber, that has silver toned tapestry center. Hour markers are represented in the form of triangles, numerals and the Franc Vila's trademark "V". Hour, minute, and second skeleton hands are made of stainless steel also. The silver toned guilloche small date dial is placed at the bottom of the main dial. This sub-dial shows also a moon phase. Day and date windows are located on the top part of the display. The eight is just a Franc Vila's favourite digit. Following its continuous bends, Franc Vila FVa7 adds its own energy of sports design.