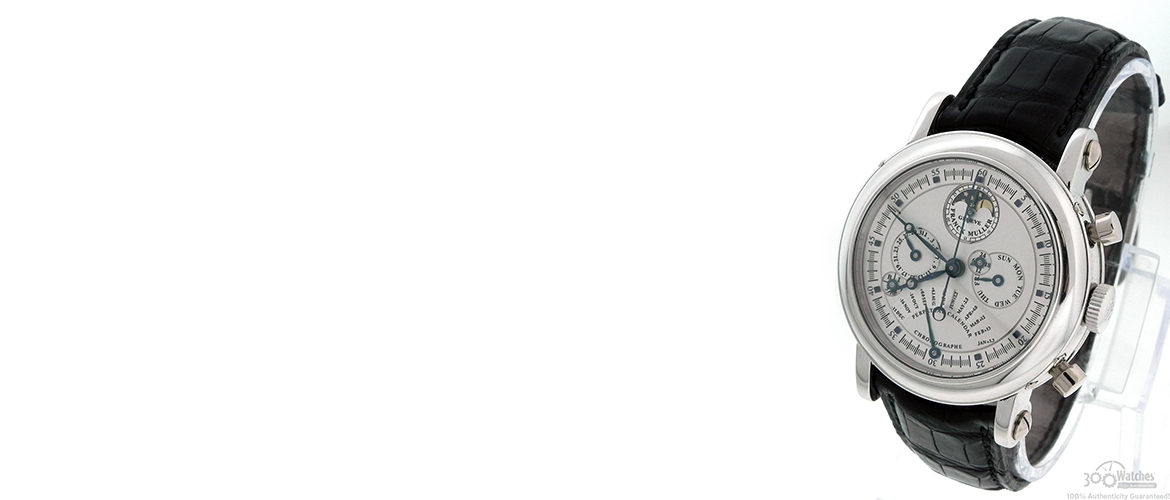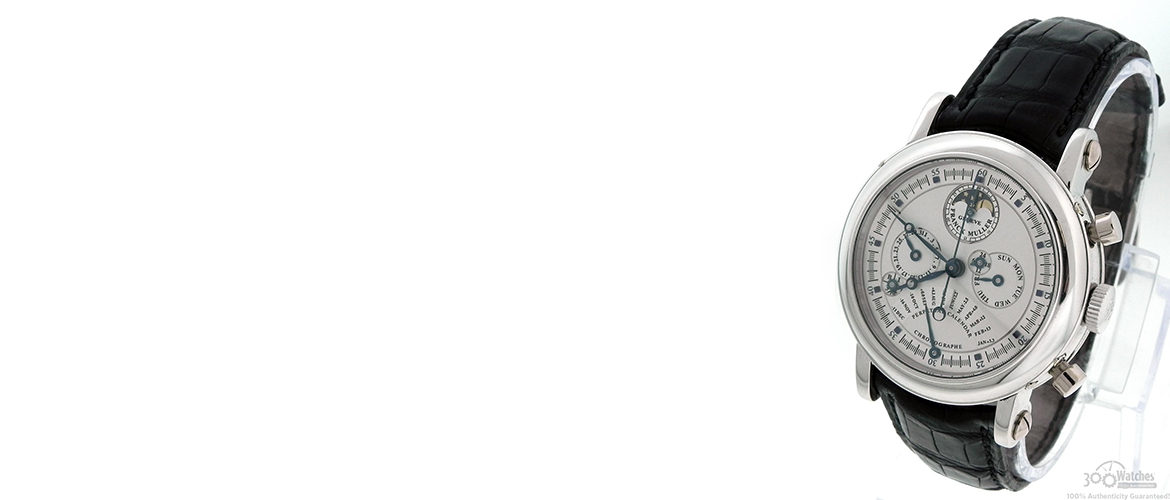 Franck Muller began his watchmaking career in 1981 in school.  He is currently now known as "Master" in the art of Complication.  In his 4 years at the Watchmaking School in Geneva, he accrued many distinctions and won prizes.  He then put up a workshop on his own, gaining reputation among auction houses and collectors who required his services as repairman for various luxury watches.
After this he started to make his own watches.  He presented his first creation with a complication made by himself in 1983, and since that time he has presented another unique set of features for a different line of timepieces, never before seen on a wristwatch.  His inventions include several different tourbillons, with jumping hand for the hour, including minute repeater, even one with perpetual calendar, all of these, significant accomplishments due to the complexity of creating a tourbillon.  At this time, added features was not common, and these watches went on to redefine it's predecessors limits.
During the 90s he opens his company while launching the Sonnerie watches, Grande and Petite, arguably the world's most complicated watch.  Due to this he is often referred to as a genius as far as watchmaking is concerned.  This watch included several unique complications that were never seen before together for a wristwatch of this type.
Towards the end of the 90's, he astounded the world once again with a watch from the "World Premiere" series with an indicator for the watch Power Reserve.
He instated a conference still known to bring together the world's best watches for a presentation of High End Horology.
For his company's 10 year celebration, Franck Muller was awarded the title of "Master of Complications" after unveiling his Tourbillon Revolution.  It is very noteworthy that this company made so many significant contributions to the luxury watchmaking industry.