Gevril GV2 Corsaro Chronograph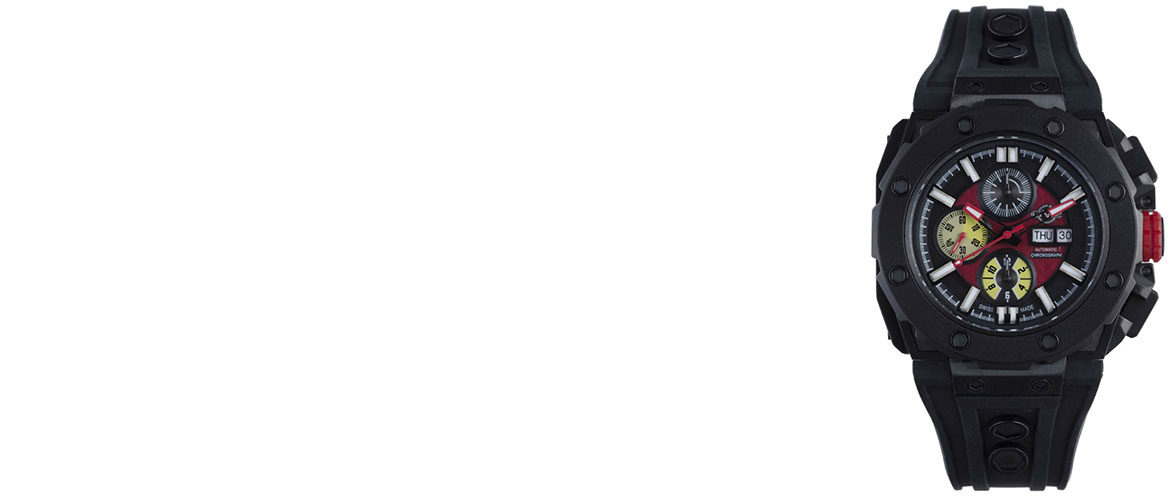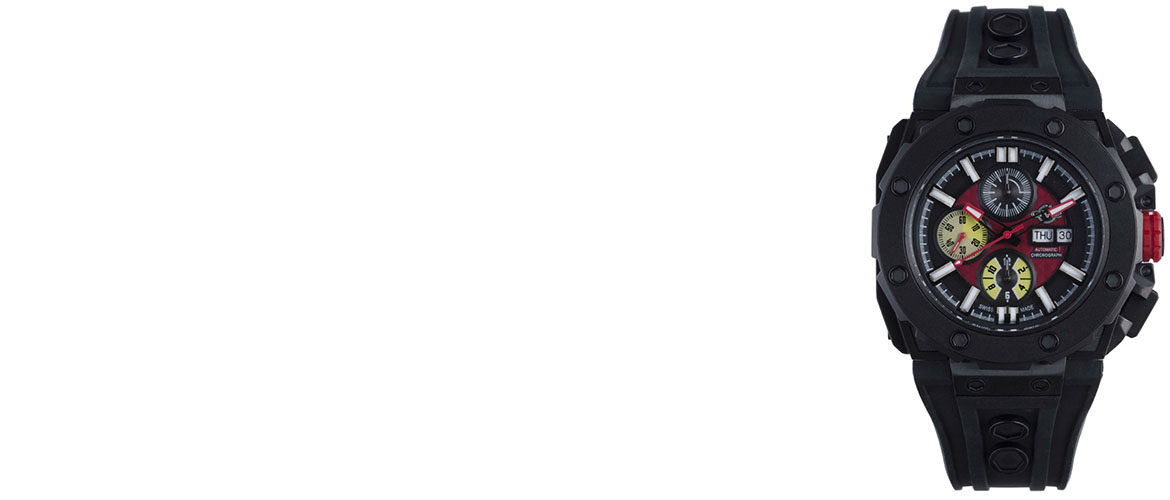 Gevril GV2 Corsaro Chronograph and Lego?
The first thing that comes into my mind when I look at the Gevril GV2 Corsaro Chronograph is one of the sculptures at the Legoland Park. This is not an elegant or classy watch, but rather a chunky massive piece with a 'retro' style (did you notice I didn't use the word vintage?).
The rivets around the bezel and strap remind me of the rivets on the Lego pieces, and the plastic crown and pushers seem like little pieces snapped onto the case. The use of primary colors such as red and yellow complete the building blocks image. The Gevrilgroup.com site calls GV2 watches "A Whole New Way to Enjoy Gevril Quality and Style". It also says that "Most GV2 watches feature reliable Swiss-made quartz movements and are available in a wide variety of fashion-forward styles for both men and women". I'm sorry to say I don't see the fashion forwardness of this particular piece. I picture it looking sporty and trendy on the wrist of a 14-17 year old skinny boy back in the 1970's, when the Japanese watch industry really started to grow and the Swiss watches were quickly fading away (but wait…. this IS a Swiss watch!). It is an image I probably associate with the whole Lego thing, but with a $5,495 retail price I hardly think that is feasible.
Don't get me wrong. I think Lego blocks are one of the most amazing things on earth, and with a little creativity you can design unbelievable toy sculptures, toy buildings, and toy things, but this watch is not one of them. I looked around and read several opinions on the watch, and one reviewer even said: "It is a Frankenstein's monster, with design elements clearly borrowed from a number of other watches". Guess I am not the only one trying to figure out how all the separate pieces were put together.
The case of the watch is made of steel and the black elements are IP (ion plating) coated. It measures 50mm wide and 17.5mm thick. The dial is covered by a sapphire crystal and the case is water resistant to 100 meters.
Credits: Image Source: ablogtoread.com/gevril-gv2-corsaro-chronograph-is-example-of-what-to-watch-out-for/
[info]Call Right Now! 1-877-842-5760[/info]
Look at our "How to Buy a Watch" section to help you make the right buying decision.