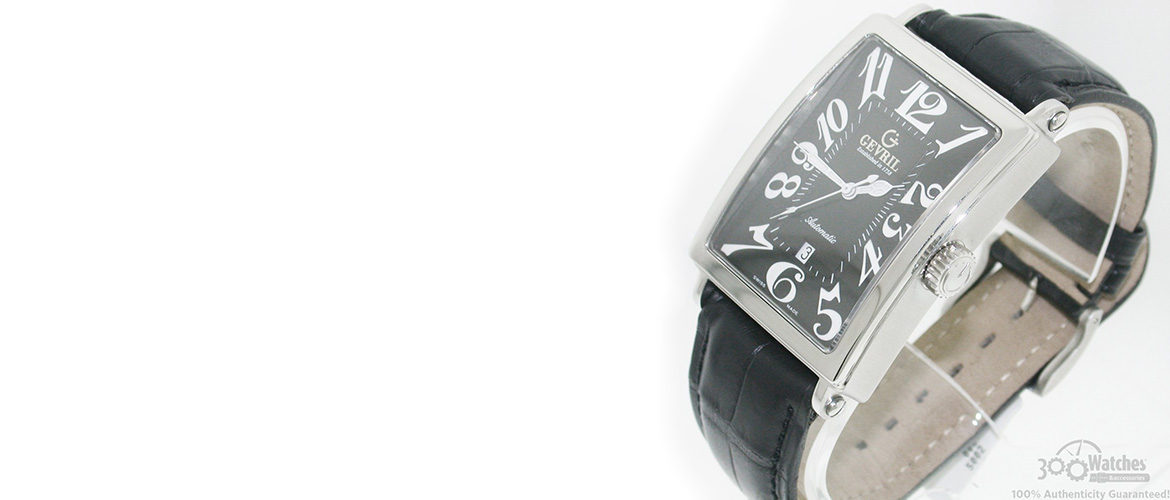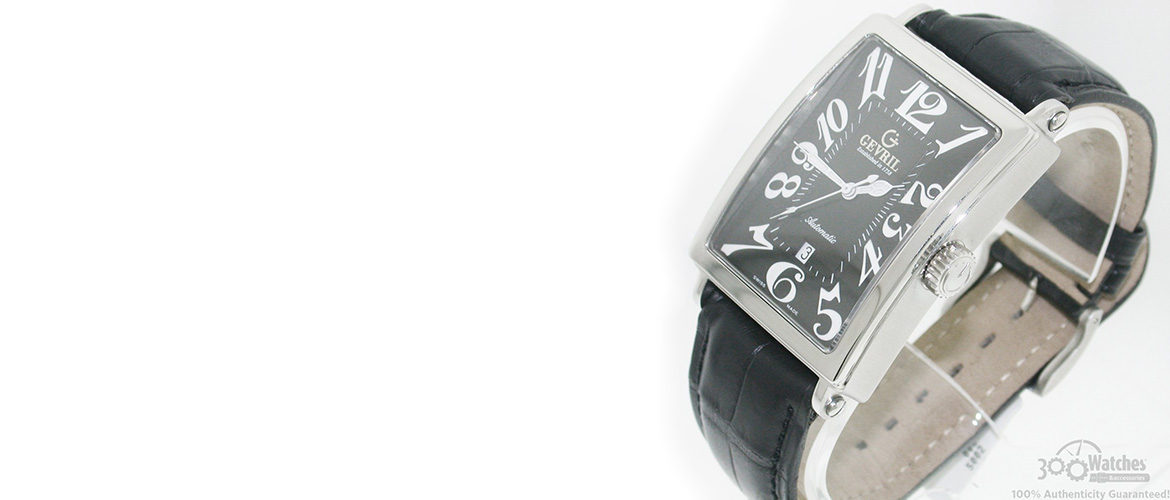 Gevril is not as well-known a brand as many other luxury watchmakers, but there is no doubt that the firm produces quality watches. Although Gevril has been a name in watches for over 200 years, it really didn't become widely popular until  it was purchased by its current owner in 2001. Now, you can see Gevril watches sported by celebrities, which comes as no surprise considering that royalty once wore these watches.
The company began with Jacques Gevril, a man who restored watches. After he had gained a large amount of experience with the mechanics of watches, he decided to start making them. His unique work soon made him famous, famous enough that the King of Spain became interested in Gevril's work. The king was a fan of racing, and loved the innovative and accurate chronographs made by Jacques Gevril. He gave the craftsman the title of Royal Swiss Watchmaker to the Spanish Crown, effectively making Gevril the first major firm to export watches from Switzerland. The watchmaker quickly began to receive offers from all over Europe and overseas as well. Moyshe Gevril, he heirs of Jacques, was also recognized as a master.
Though the House of Gevril continued to create inventive and beautiful watches, it fell someone out of precedence for many years. The firm was one of the first watchmakers to set up shop in La Chaux-de-Fonds, so it would have been a shame if it had sunk into obscurity, only seen in watch museums like the Museum of Geneva and the Rolex watch museum.
Luckily, in 2001, a watch collector and enthusiast named Samuel Friedmann fell in love with the chic designs of the House of Gevril and bought the brand. Although the boost in popularity seems to suggest that Friedmann swept in and changed everything after he purchased the firm, in reality he let the watchmakers do what they do best. He built a new manufacture in Trameland and installed the best and most up-to-date technology in watch-making. Within two years, he began to revive some of the classic Gevril designs, creating elegant watches with stainless steel, quartz, gold, diamonds, and other material. Gevril already had patents for some movements, and under Friedmann's leadership, the firm put them to good use.
As the revived Gevril designs began to gain popularity, Friedmann decided that the designs should reflect the city where the firm had its headquarters, New York City. The names of the collections and models are taken from streets, landmarks, and neighborhoods in Manhattan. One great example is the Avenue of the Americas collection. These elegant watches feature a long rectangular case of stainless steel or gold with diamonds, and large numbers in an eye-catching and sophisticated curvy font and a chronograph just to make the look that much more exciting. They even made a very limited edition watch for this collection that marks the date and the moon phases as well, which has been worn by athletes Junior Esau and Carl Banks.
Now that the firm is picking up steam, there are a lot of famous wrists that sport Gevril watches. Several well-known actors own them, including Denzel Washington, Eva Mendez, James Lesure, Nicollette Sheridan ("Desperate Housewives"), and Brad Garrett ("Everybody Loves Raymond"). Even Sting has an Avenue of the Americas GMT Power Reserve Gold, which was given to him by Samuel Friedmann himself in order to help the singer manage the drastic time changes between England and the United States. This watch comes in rose gold or white gold and can keep time for two different time zones.
By the middle of the decade, Gevril was already receiving praise and acclaim for their exquisite designs. Vogue named the Avenue Americas collection model of 2004 the most important timepiece of the year. By the next year, the firm's watches were a popular luxury in Italy, Russia, and Singapore, and eventually Spain, France, and the Americas as well. The brand gained more attention by sponsoring the MI Jack Conquest race.
Another great New-York-inspired collection was launched in 2011. Named Times Square, this collection was first introduced at the famous watch and jewelry trade show, Baselworld. These limited edition watches are gold with an alligator strap. Its design is beautiful, a testimony of the firm's history as watchmakers to royalty.
A boutique that sells Gevril watches opened at Caesar's Palace in Las Vegas. Although the brand sells around the world, it isn't likely they will be opening any more boutiques. If you're looking for your very own Gevril watch, browse 300watches.com to find the model you need.