Giant Leopard Slugs Invaded the Tate Britain Famous Art Gallery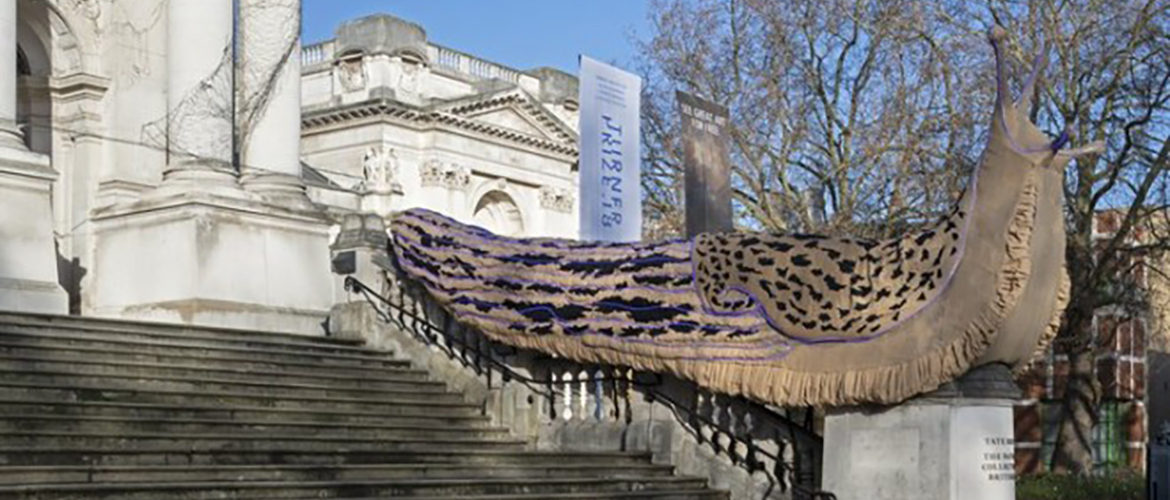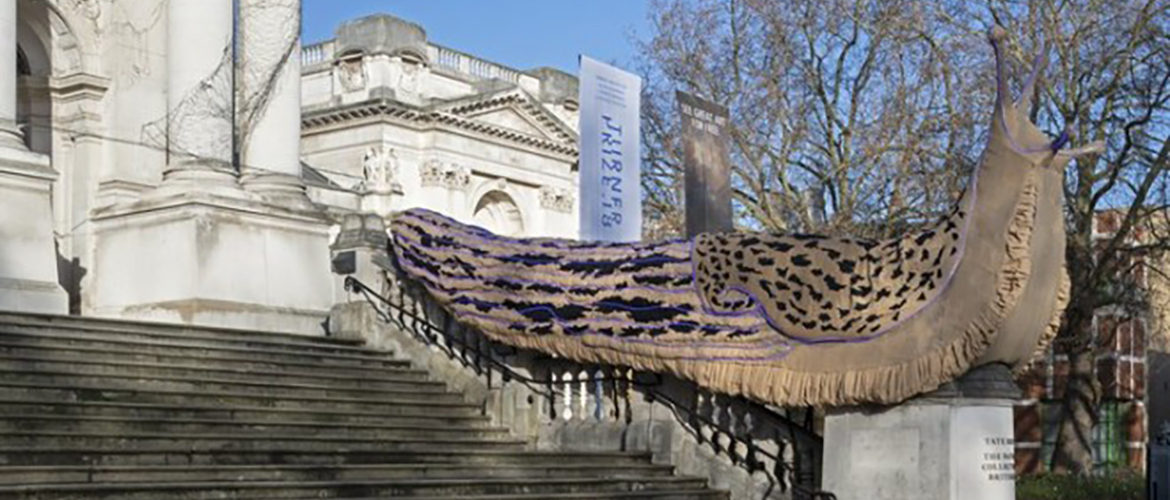 The neoclassical facade of the renowned British museum turned into the basis for the bizarre art work created by talented performance artist and the Turner Prize nominee working under the pseudonym Monster Chetwynd. The eccentric artist, formerly known as Marvin Gaye and Spartacus, transformed the walls of the museum with the help of her art work dedicated to the alternative energy issue.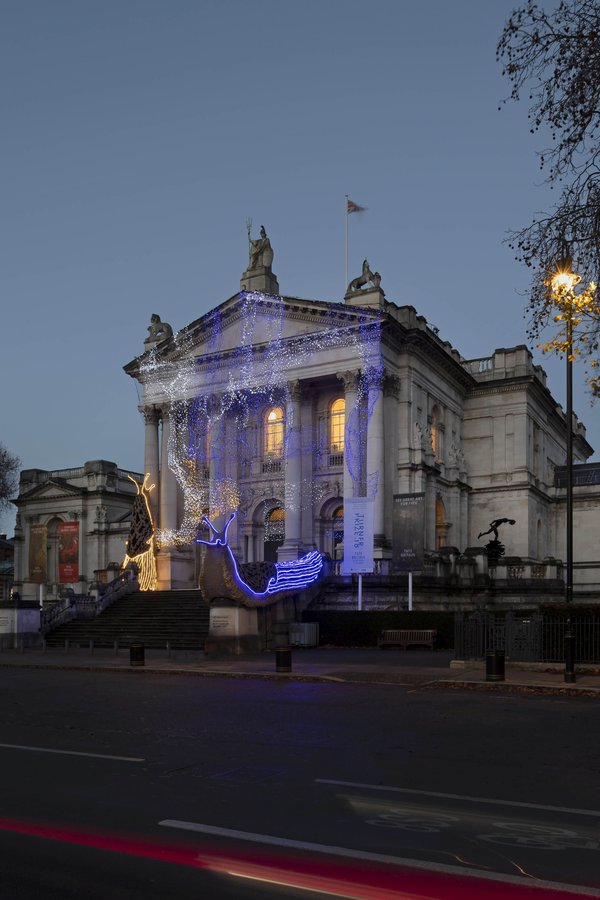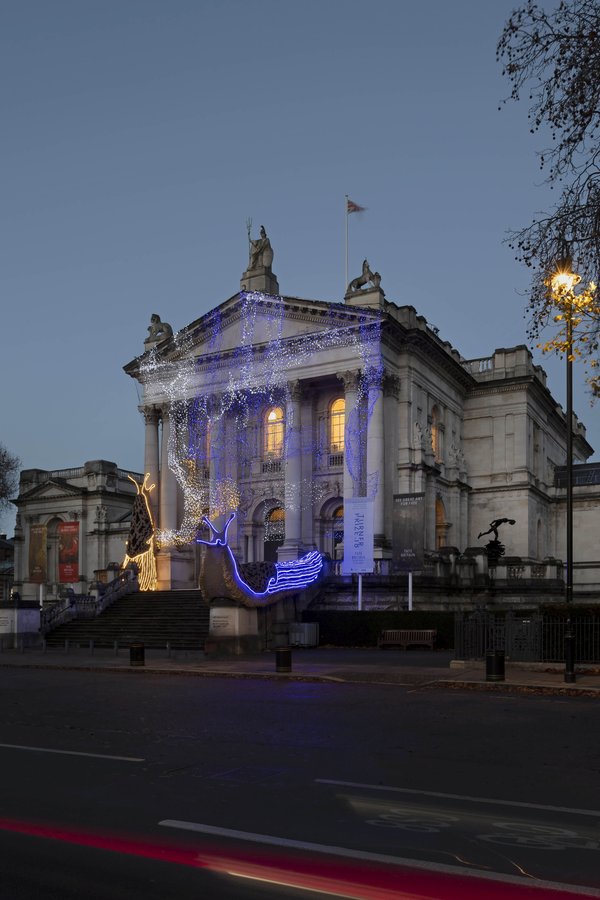 Details of this unusual Christmas installation were not disclosed until its grand opening on December 15, when the main entrance to the Tate Britain was decorated with two giant leopard slugs. Their bodies and footprints flicker with blue and white energy-saving led bulbs. "Creatures most people would consider to be an ugly nuisance have been transformed into something wondrous," says the official website of this famous art gallery. According to the artist, she is interested in the alternative energy issue and likes the idea that some of the inhabitants of our planet – like mollusks and mushrooms – will one day be able to supply electricity to streetlights. Monster Chetwynd would like her slugs' art work made of compostable materials to be entertaining and also to spark a debate about our methods of energy production.
The "Winter Commission" project within the framework of which the artist decorated the Tate Britain building was first organized in 2017. Before that, there was "Christmas Commission" – the 25-year tradition of London famous art gallery consisted in various artists presenting their versions of the Christmas decor for the central rotunda. The first installation of the last year program was the "Home for Christmas" by Alan Kane, inspired by the festive decoration of the bedroom community. He adorned the Tate walls with dazzling neon lights and led Santa Claus on reindeer cart.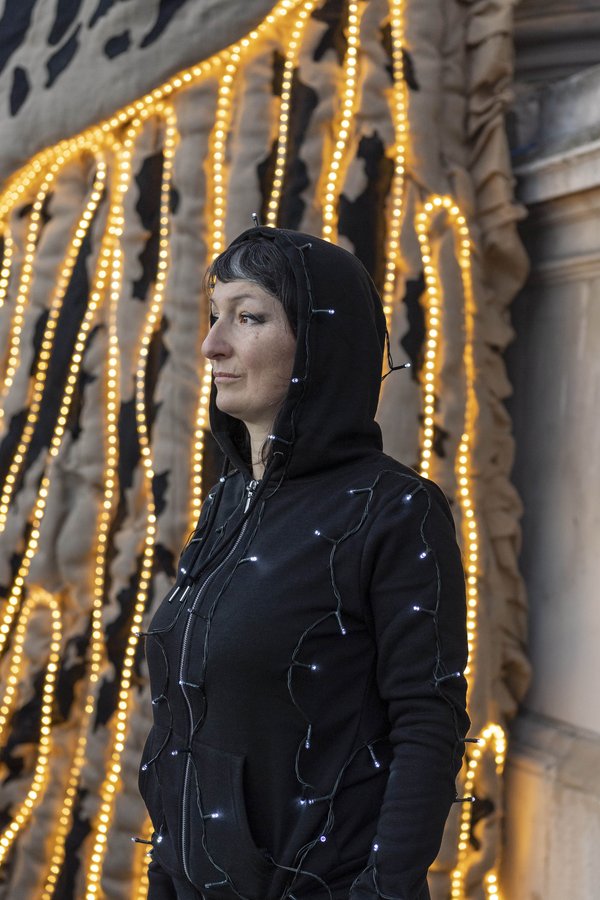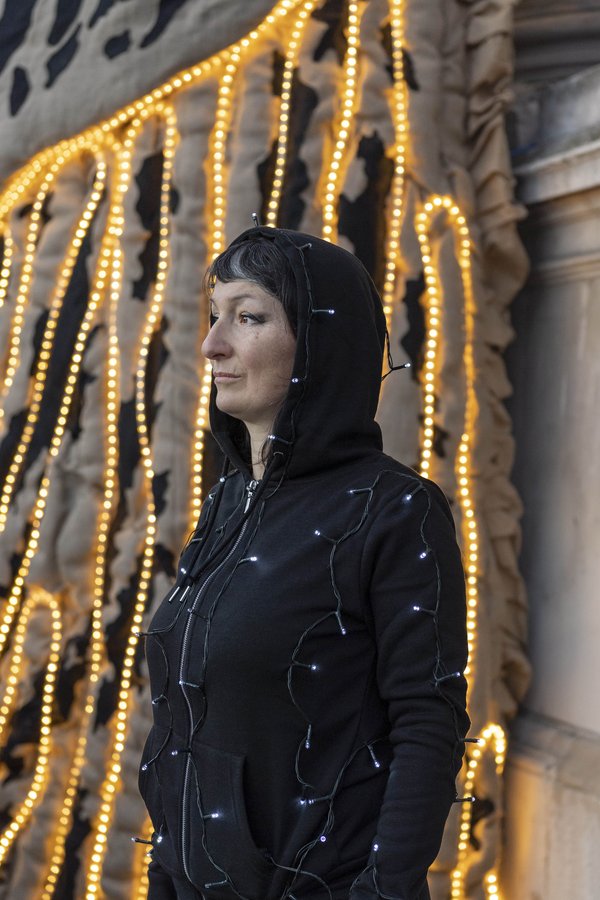 Monster Chetwynd's real name is Alalia Chetwynd, born in 1973. In her art work, the artist often recreates important moments of art history in performances and lush phantasmagoric designs. Last year, she presented a series of ten paintings in the Sadie Coles HQ art gallery.
The decision to order a new Christmas project to the author who works mostly in alternative techniques was due to the museum's desire to modernize this year program and leave more vivid impressions on its visitors. According to Alex Farquharson, director of this famous art gallery, this year's "Winter Commission" is a mischievous, even anarchist, view on the topic of environmental problems of our time.
Extravagant Christmas decoration of the Tate Britain building will delight its visitors until 28 February.
Photo credit: Tate Britain/tate.org.uk