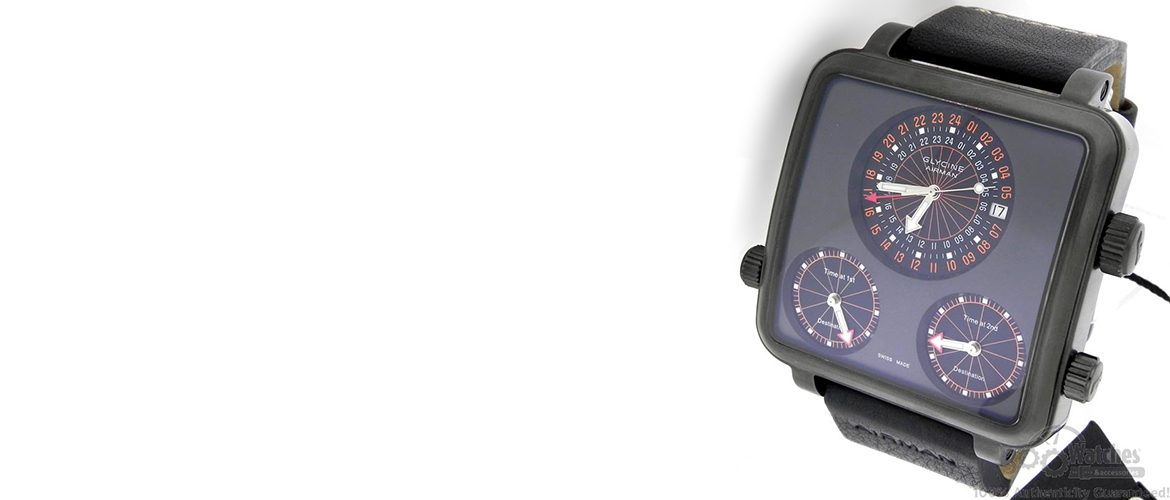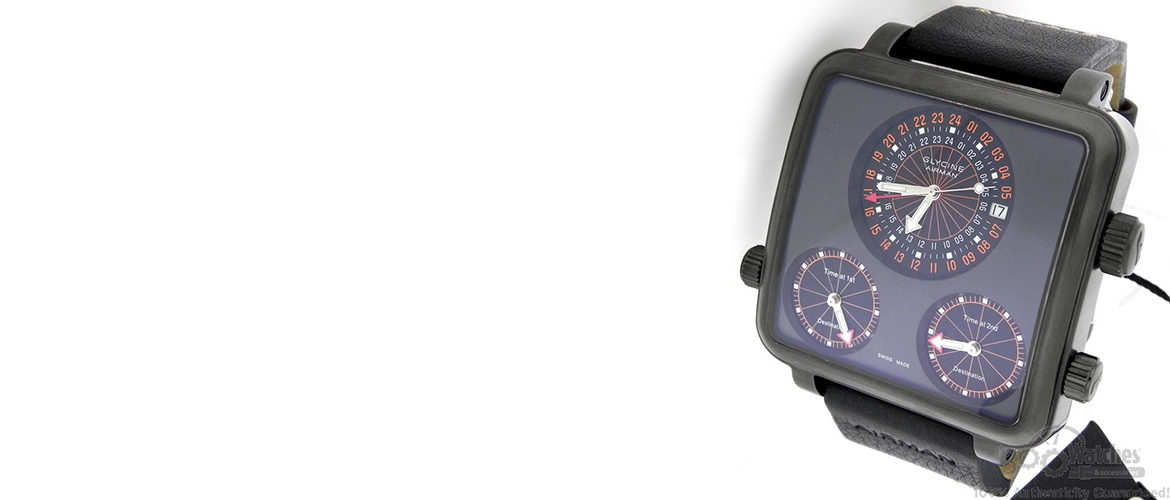 Glycine was founded in 1924 in Bienne, Switzerland, by Eugene Meylan.  His goal was to create highly accurate watches using miniature movements, something that proved to be difficult but possible.  The brand introduced a self winding watch in 1931, which brought along many opportunities that helped the brand cope in times of economic depression.
After World War II the brand experienced a strong return to the markets with new chronographs and automatic watches in gold and with diamonds and gemstones.
The "Vacuum" watches, introduced in 1952-1953 were the first shock and water resistant watches. Their next line was the "Airman", perfect for frequent travelers and tourists, featuring 24 time zones.
The Japanese quartz invasion of the 1970s and 1980s brought new difficulties for the brand and caused them huge losses.  Glycine was bought in 1984 by Hans Brechbühler and started to produce quartz watches and chronographs, such as the "Tjalk", a stainless steel shock-resistant quartz watch for men, and the "Amaranth", a thin diamond quartz watch made especially for women.
In the 1990s Glycine was once again a popular and sophisticated brand.  It then decided to change the public's perspective on mechanical watches and produced timeless classics, introducing into the market the Goldshield collection featuring gold mechanical watches.
During the late 1990s, Glycine introduced large but thin watches for men that were comfortable to wear. Lines such as "Stratoforte", "Altus" and "Grand Care" quickly became best sellers. For this new century, the brand also brought back the "Airman" watch in stainless steel, with amazing complications and three time-zones.
Glycine Watch SA manufactures the best watches and chronographs for aviators and divers, and is available in more than 30 countries.  It is currently managed by Katherina and Hans Brechbühler and is a combination of trend and tradition, of modern design and of the classic art of watchmaking, offering fabulous mechanical watches with large-diameter cases. Glycine offers quality products and after-sale services, and has an ongoing tradition of watchmaking excellence.