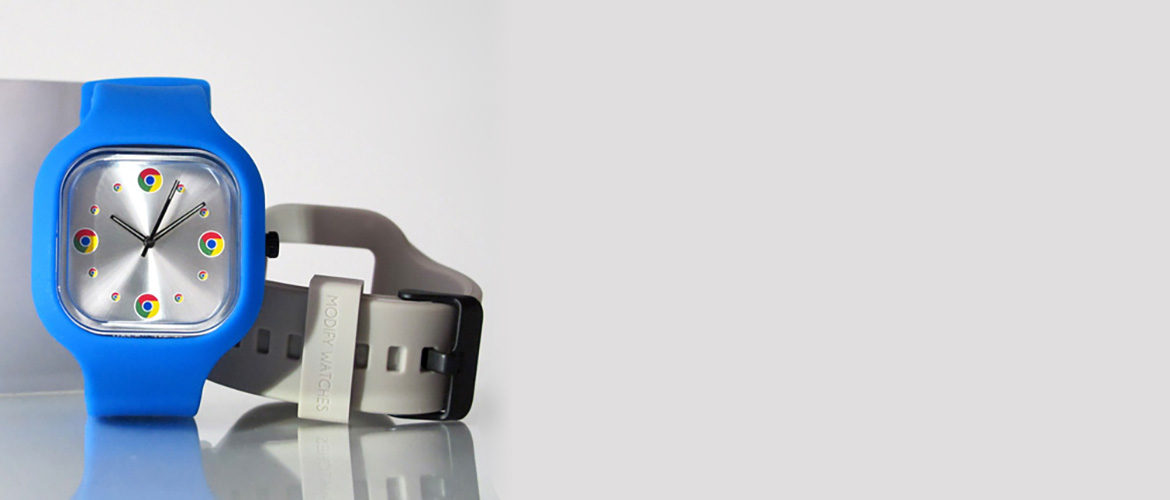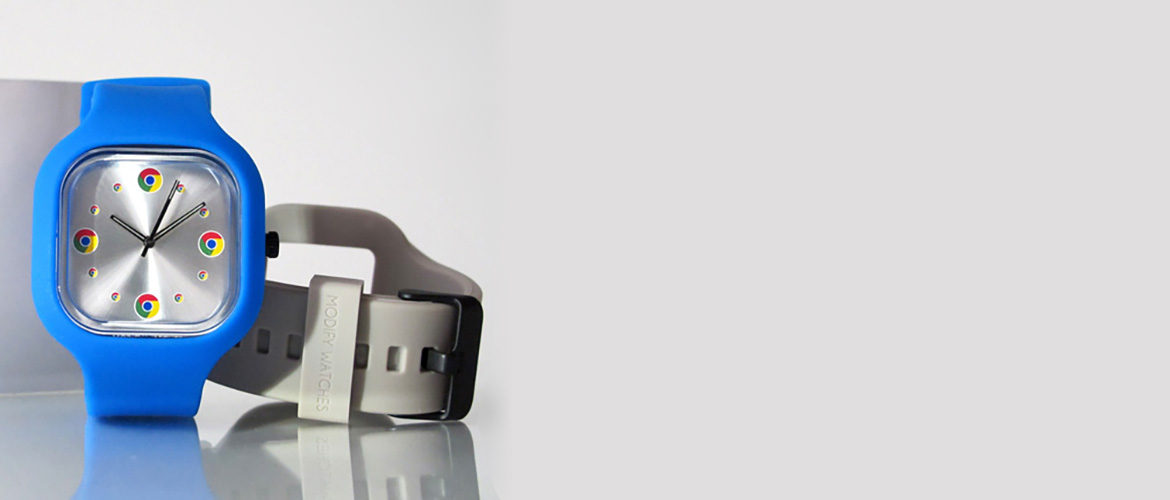 Google Watches by Google
Google is now selling Google branded watches. Luxury goods? Not really. The watches may become good collection or conversation pieces though. But at $60 each, the watches just may catch on.
Opinions vary on whether Google is trying to become the next Timex or Swatch. Or is using watches to test new market reach. Or this is another example of Google vanity.
Google watches have an analog face with interchangeable color wristbands. There are three variations. Thanks to Google and Modify Watches, you can choose between…
Chrome watch. It is bright blue and looks like the browser icon.
Android watch. It is white and the face icons remind me of the early Space Invaders video characters.
Regular Google watch. It is black and has the Google logo and Hello Kitty comes to mind.
Not to leave fashion out of the picture, there are the band options (all colorful to say the least).
Android is has black and white bands.
Chrome has blue and white bands.
Google basic has black and blue bands.
Green bands are also available at $12.95.
The Google watches feature a stainless steel and polycarbonate casing. They are water resistant, not waterproof, to 3 atm (around a 100 feet). They come large and small sizes – Google translation, something for boys and girls.
As of now the watches have no Internet based capability, they just tell the time. Nor have any rumors of the watches being receiver-transmitters designed to data mine your neurons or choice processes been substantiated.
Google watches are for sale on the Google store which says…
"Tell the time in style with a Modify Watch, a brand built on freedom of expression. Mixable and matchable for individual individual style and character, Modify's interchangeable watches offer dope design for any day wear. Each Google set comes with two custom straps and a choice of a large watch face or a small watch face … which color will you rock tomorrow?"
And a sample listing looks like this.
Watch Specs:
Water-resistant to 3ATM (go swimming!)
Stainless steel and polycarbonate casing
Sizing
Small
from tip to tip, the length is 9.5″
at it's widest point, it is 1.5″
height is .5″
Large
from tip to tip, the length is 10″
at it's widest point, it is 1.75″
height is .56″
Price: $59.95
No doubt the Google watches will attract their fans, Googlers and non-Googlers alike. Or maybe they'll join Google Buzz and Google Places. Only time and fancy will tell.
[info]Call Right Now! 1-877-842-5760[/info]
Look at our "Buying watches on-line" section to help you make the right buying decision.