Enjoy the New Gorgeous Abstract Paintings by Vian Borchert at Lichtundfire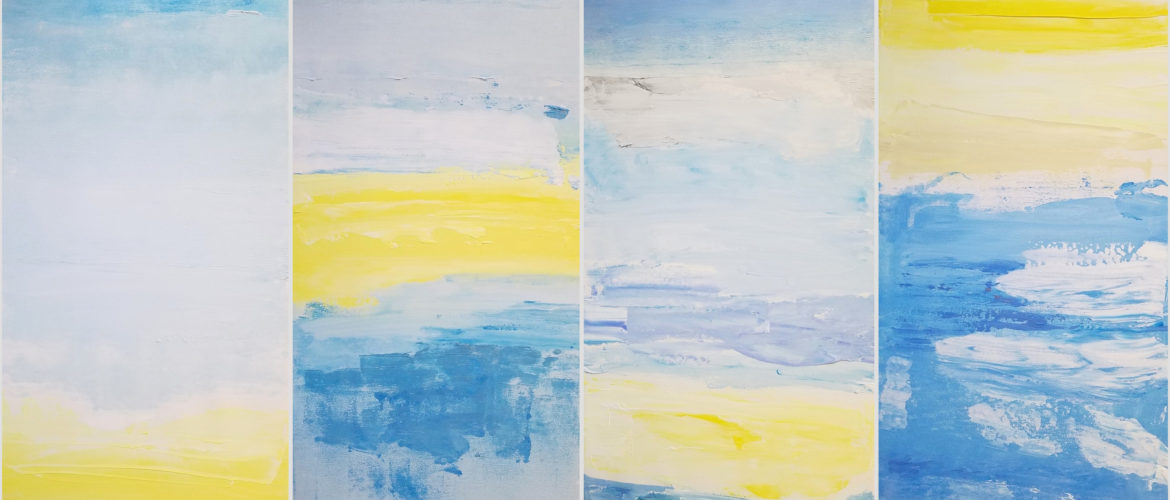 There is a reason why we, as humans, associate the color yellow with warmth and happiness (at least, those of us living in the West). After all, it is the color of sunlight when the sun is near the horizon. Beautiful abstract paintings by Vian Borchert will transport you directly into that happy summer headspace. A new series that the artist created for the "Lemon Sky" exhibition is currently on view at Lichtundfire in New York. The show features works by several talented artists who were invited to share their variations of the main theme — the color yellow.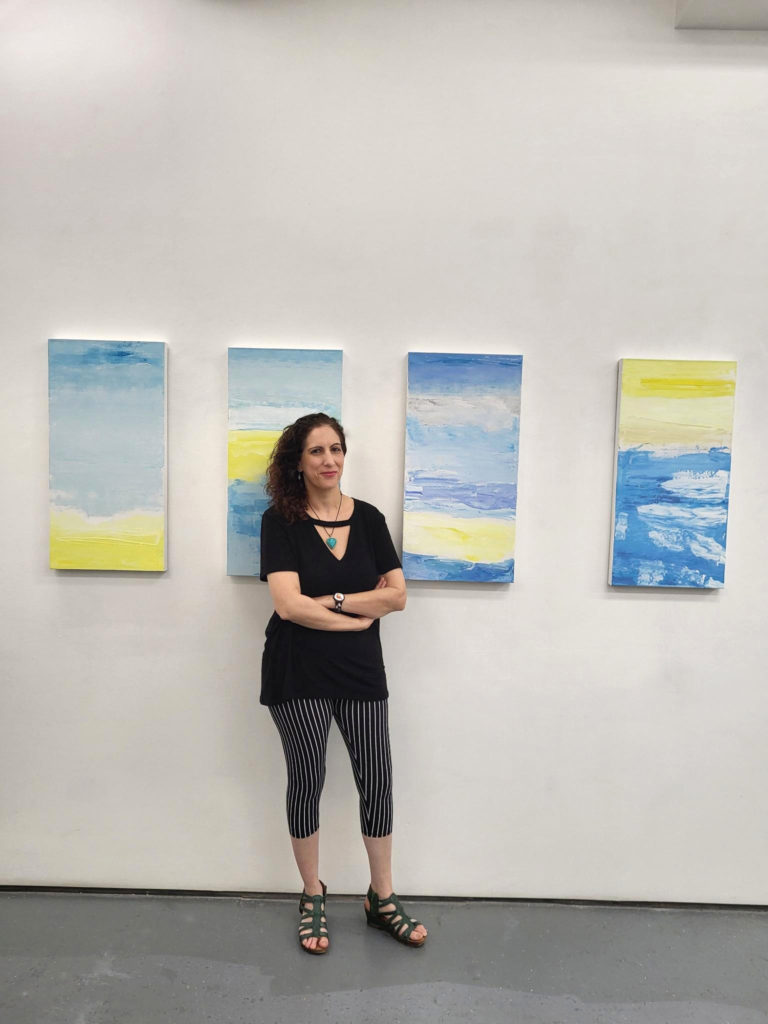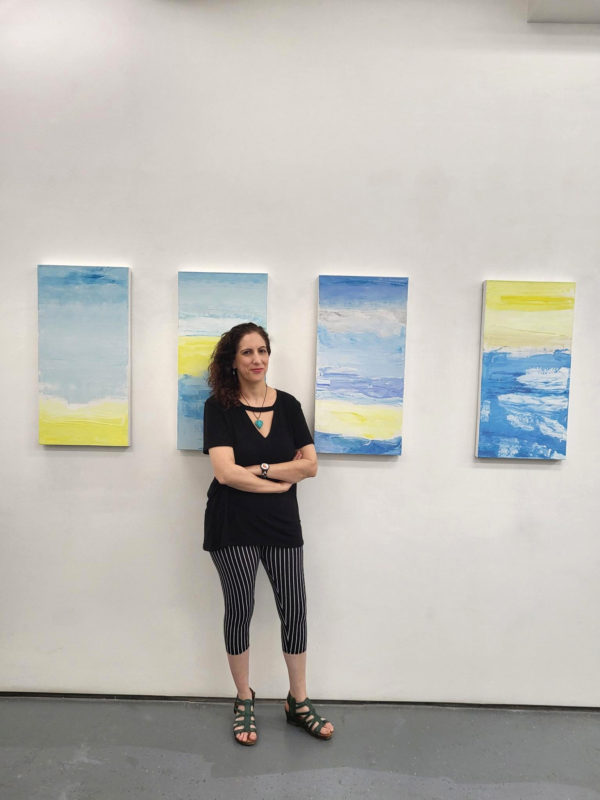 Gorgeous Abstract Paintings by Vian Borchert Are on View at Lichtundfire
One could call "Lemon Sky" a love letter to yellow. Vian Borchert shared with the audience her unique understanding of the color's beauty and diversity. Her unique pieces look like they are shining from within, emanating a soft warm light through a filter of yellow and blue hues.
Vian Borchert describes her abstract paintings as skyscapes. One can clearly imagine a vast expanse of the sky while looking at them. The artist masterfully explores the various states of light — it reflects, shimmers, and smoothly pours over the limitless blue background.
Instead of depicting a specific location, Vian Borchert's paintings offer a unique experience that is not confined to borders. You are invited to feel a connection with the artist's work in your own way by envisioning a place that you long for the most.
Apart from being an outstanding painter, Vian is also an award-winning poet. We are delighted to share her new series of haiku poems – a traditional Japanese art form — that she wrote to follow her abstract paintings featured in "Lemon Sky."
1. Title: "Limoncello" – Medium: Acrylic on canvas – Year: 2023
Summer skies light up
Limoncello in a cup
Yellow wave stirrup.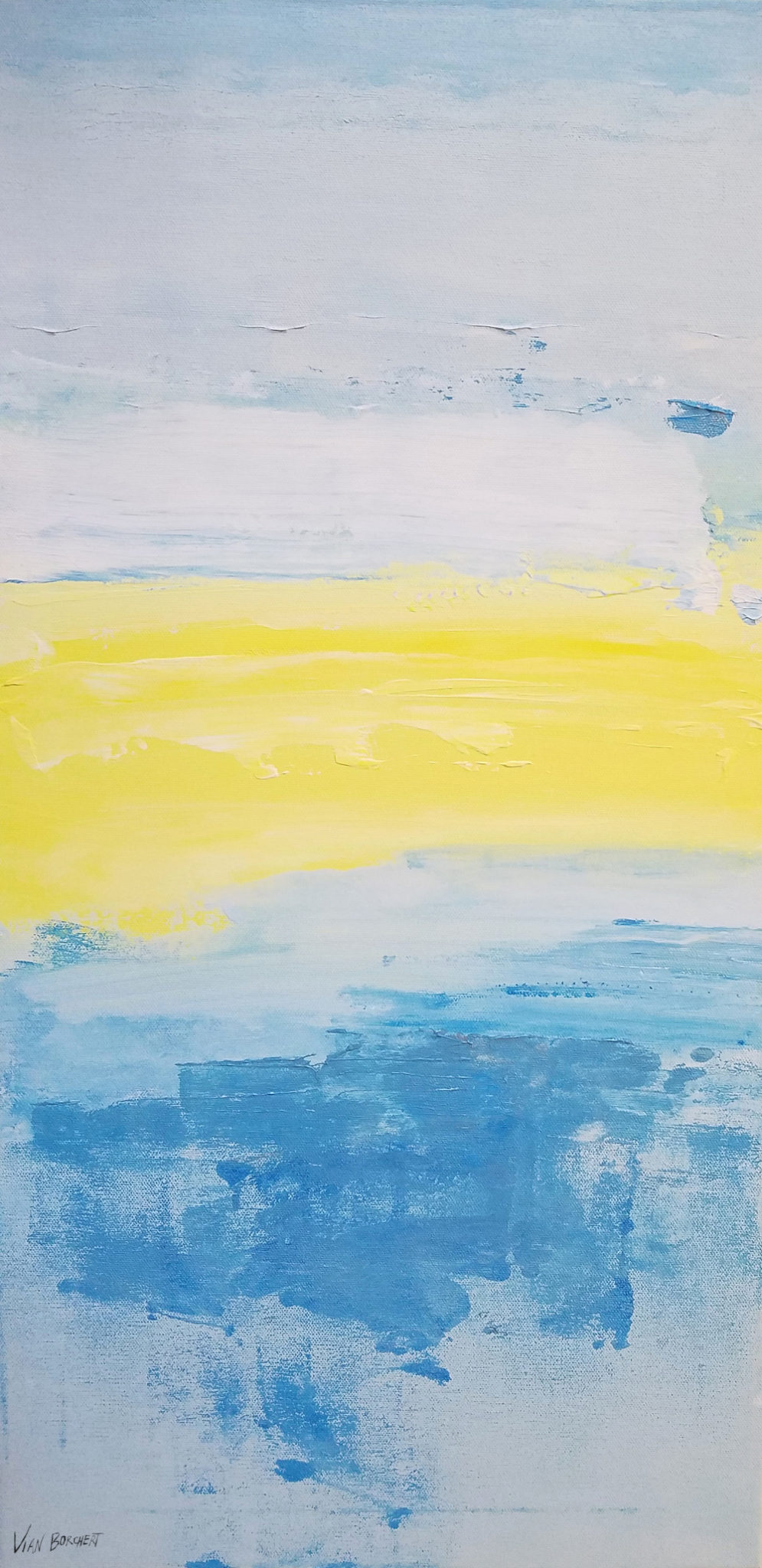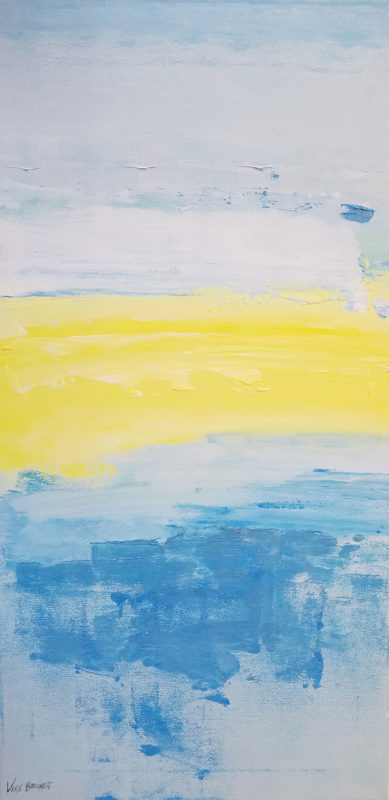 2. Title: "Lemon Zest" – Medium: Acrylic on canvas – Year: 2023
Zesty cool fresh air
Falling lightly within space
Come home to your place.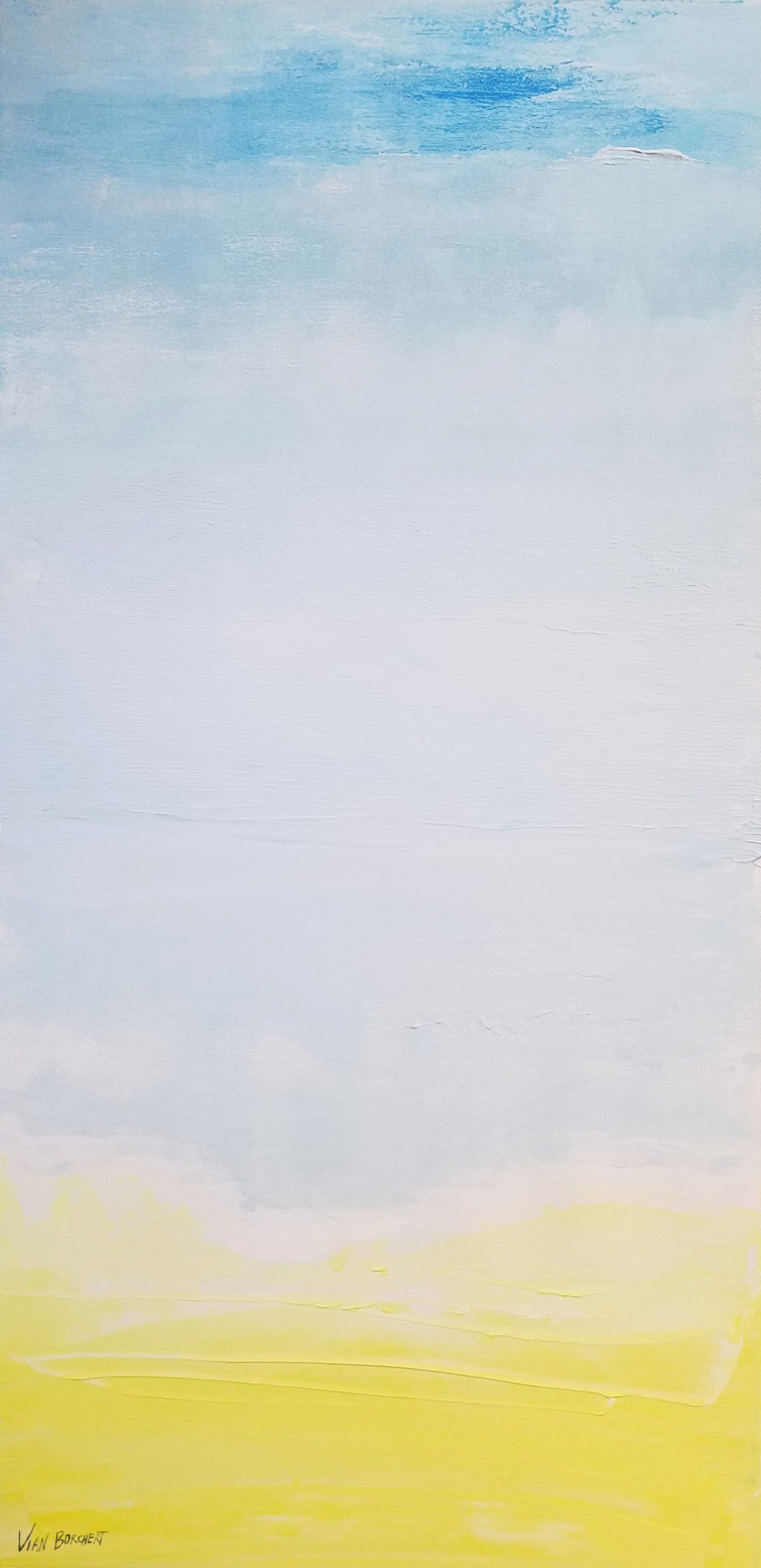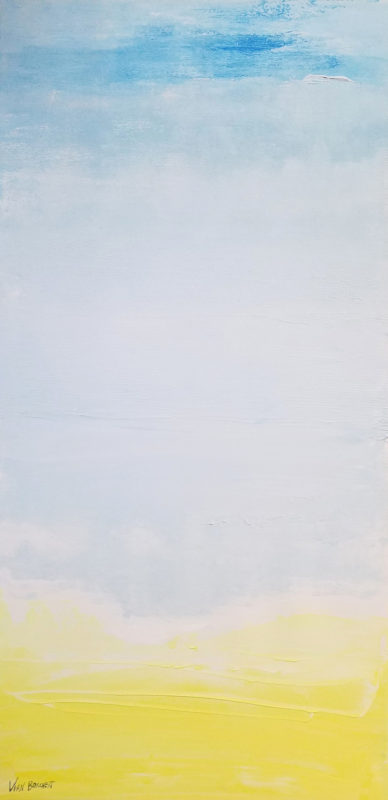 3. Title: "Transcendence" – Medium: Acrylic on canvas – Year: 2023
Transcending the land
into space without any sand
Light falls on the hands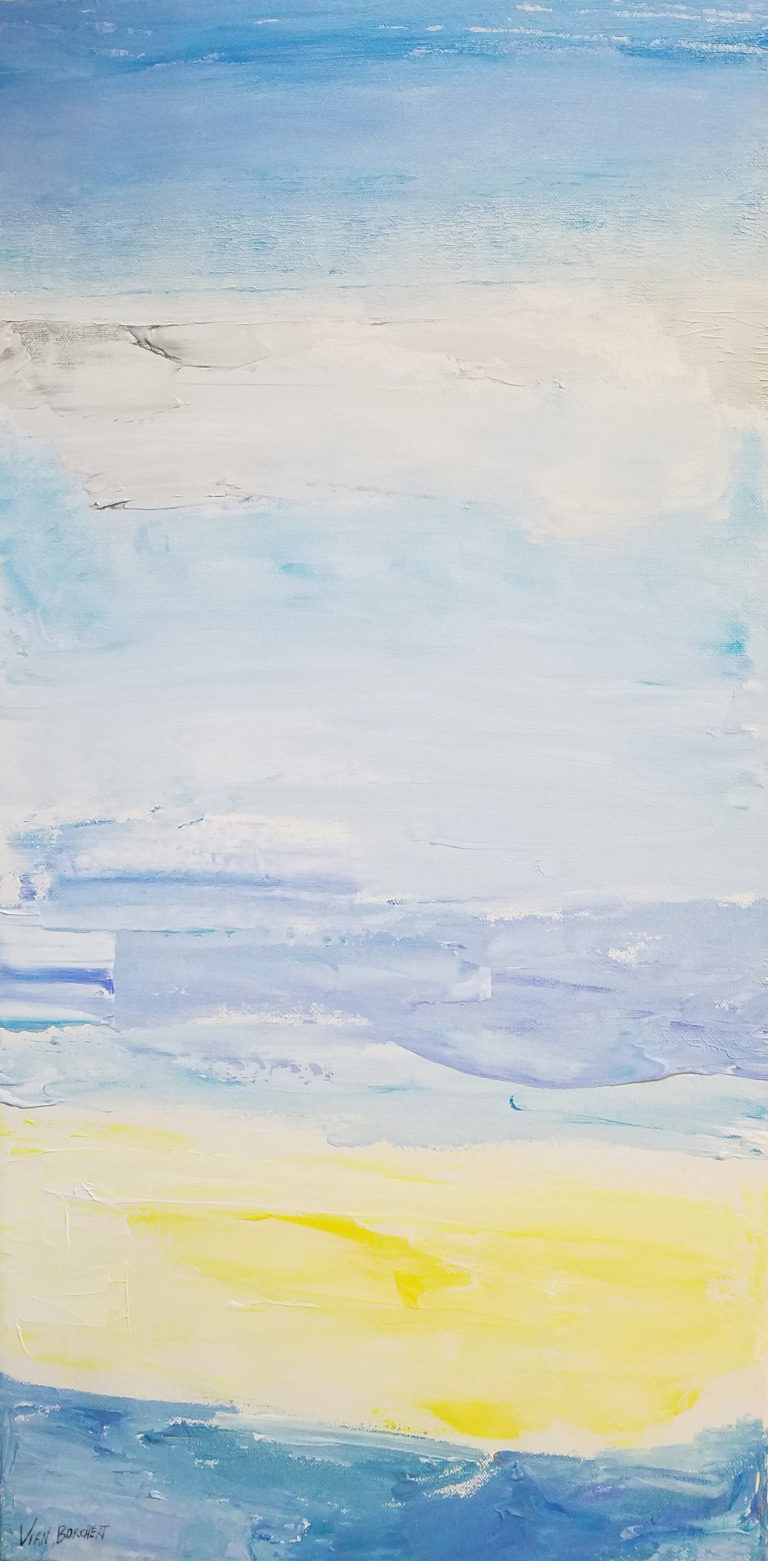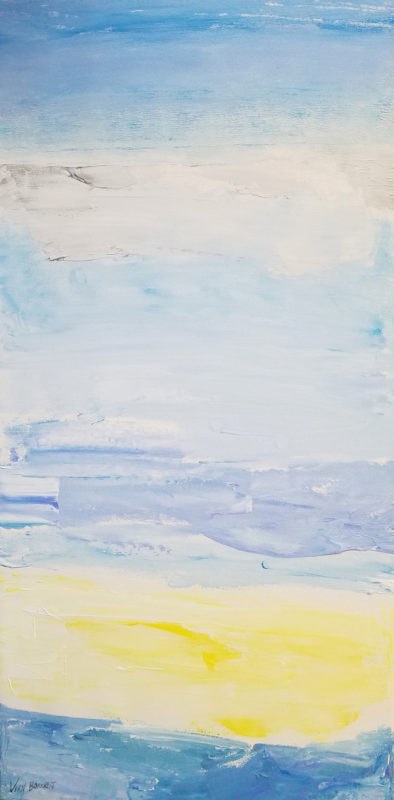 4. Title: "Lemon Sky" – Medium: Acrylic on canvas – Year: 2023
Yellow breeze so crisp
lemon memories so near
Here comes baby blue.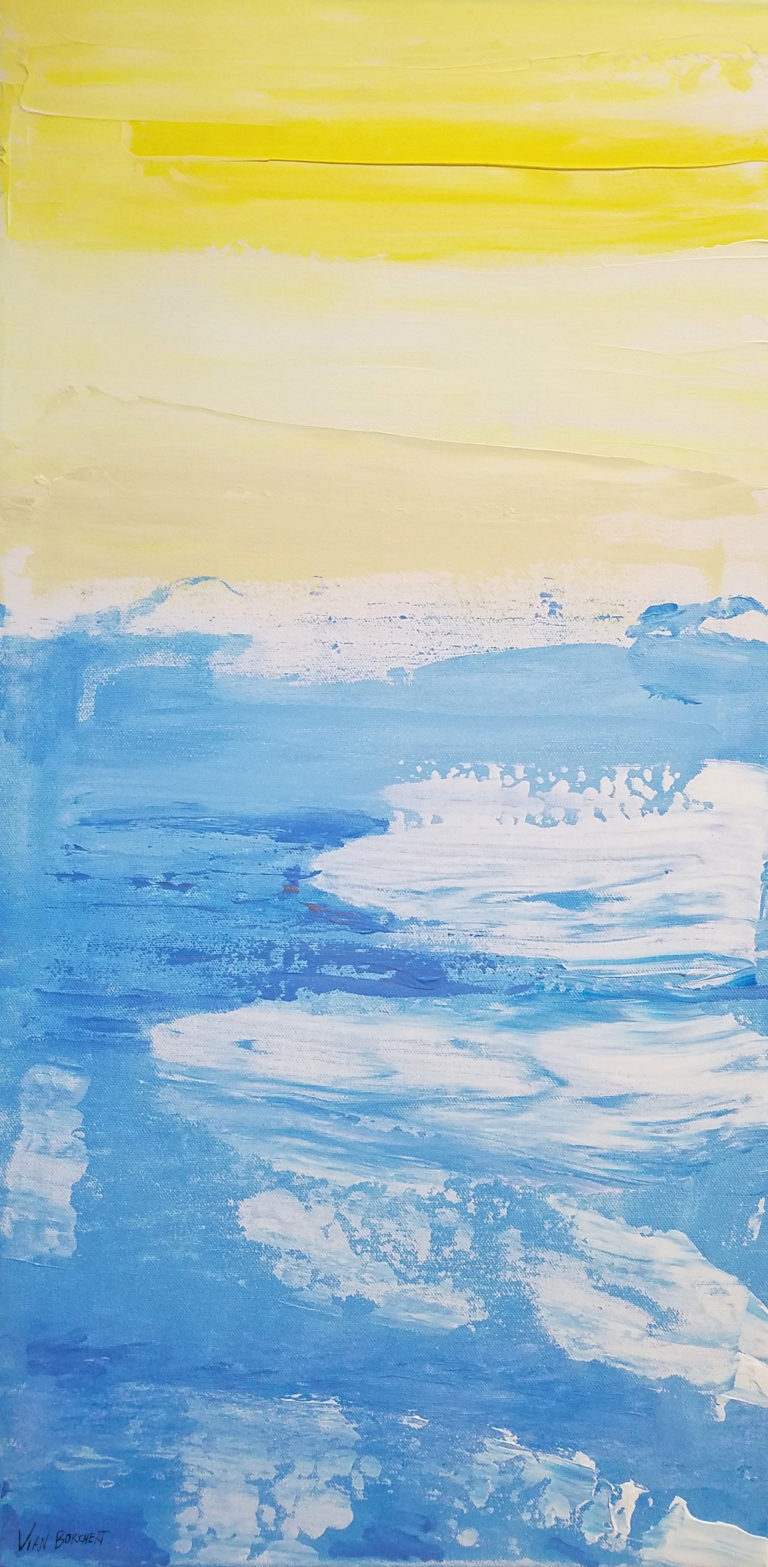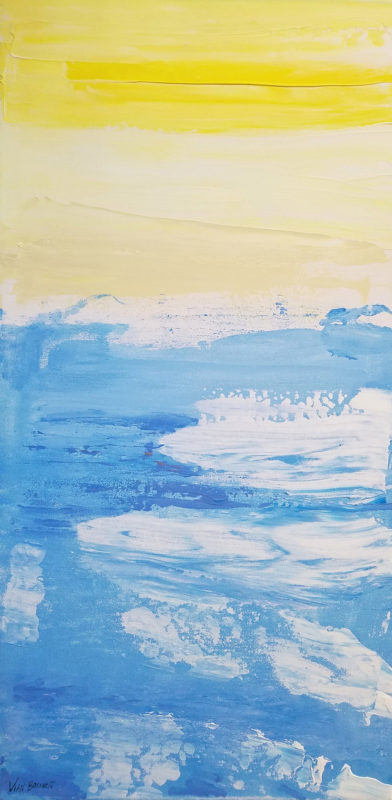 You can visit "Lemon Sky" at Lichtundfire at 175 Rivington Street, New York. The exhibition is on view through June 24, 2023. Vian Borchert's work is exceptional, and you absolutely have to experience it.
Photo courtesy of Vian Borchert