GoS Watches Nordic Seasons – Spring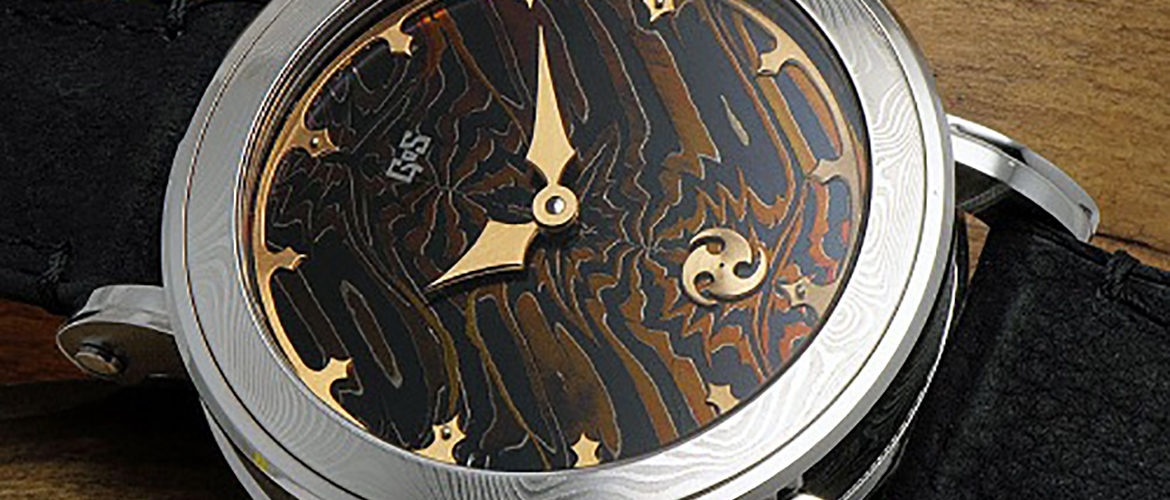 GoS is coming up with their latest limited edition collection of Spring Season watches and are releasing five watches of this model. They are releasing the watch at the beginning of a different season though, on the very first day of Fall! As they are watch makers, they may not be much interested in seasons or weather forecasting. This model from the firm is featuring 18 carat gold hands with Damascus Steel cases and dials and is crafted in an aesthetic manner.
This stylish watch is the third one in the Nordic Seasons series watches and it resembles the color contrasts of these seasons. The Spring model's dial is made of Damascus steel or pattern welded steel and designed in the explosion pattern followed by Johan Gustafsson. The arrival of the sun, which is an important part of Scandinavian culture, is denoted with the yellowish color given to the steel.
Spring is followed by the cold and dreary Winter season and is celebrated in style all throughout the northern hemisphere. The method of celebration can differ from one culture to another and can involve cleansing bonfires or some other interesting activities. In Sweden, this is usually celebrated on 30th April and is called by the name Walpurgis Night. Unlike the Southerners who have been enjoying spring for a few weeks already, northerners can enjoy spring only now. Now, this is the celebration time for the Swedes to welcome spring season!
Watch series – Nordic Seasons

Case: Stainless steel and stainless Damascus steel 44/45mmx10mm (10ATM)
Lug width: 22mm
Glass: Flat sapphire glass with AR coating
Movement: Swiss manual ETA 6498
Movement refinement: Refinished and improved to chronometer grade by the Swiss company Soprod.
Dial: Hand forged Damascus steel
Index ring/rehaut: Solid gold, shaped and polished by hand
Hands: Solid gold, shaped and polished by hand
Crown: 9mm in fine-grained stainless Damascus stainless steel, double gasket crown inset
Case finishing: Stainless Damascus steel, high gloss polished with GoS logo engraved on case side.
Strap: Handcrafted strap in soft nubuck leather fitted with GoS stainless steel buckle
Damascus Steel Movement

Movement: Swiss manual ETA 6498 : yellow
Movement refinement: Improved to chronometer grade by the Swiss company Soprod.
Movement modification: 3/4 bridge made in solid hand forged Damascus steel.
Limitation: 4pcs, available as an option to the Nordic Season series.
Watch Model – Nordic Seasons Spring

Dial: Hand forged explosion Damascus steel, tempered to receive a main nuance in yellow
Hands: Solid 18K gold in the red Swedish gold nuance
Index ring: Solid 18K gold in the red Swedish gold nuance
Limitation: 5pcs

Presentation Box

Individually crafted birch wood box using svepask technique
Painted with all natural pigments mixed in linseed oil
Coated with high quality natural wax and polished to a great finish
Protection box made of black and grey colored hard paper
Guarantee certificate offering two years product guarantee