Graham Chronofighter Oversize 2OVASGMT.S01A Steel Automatic Watch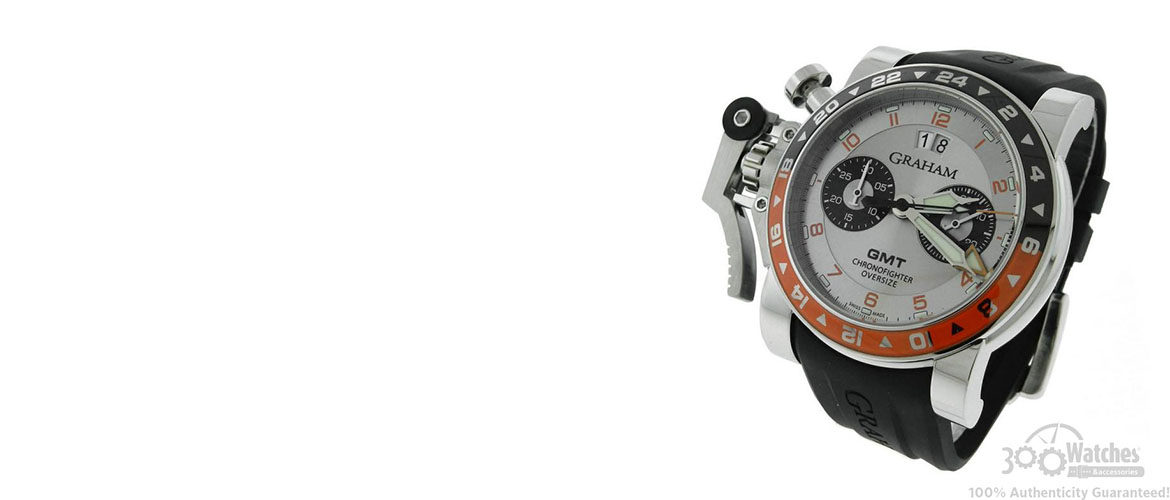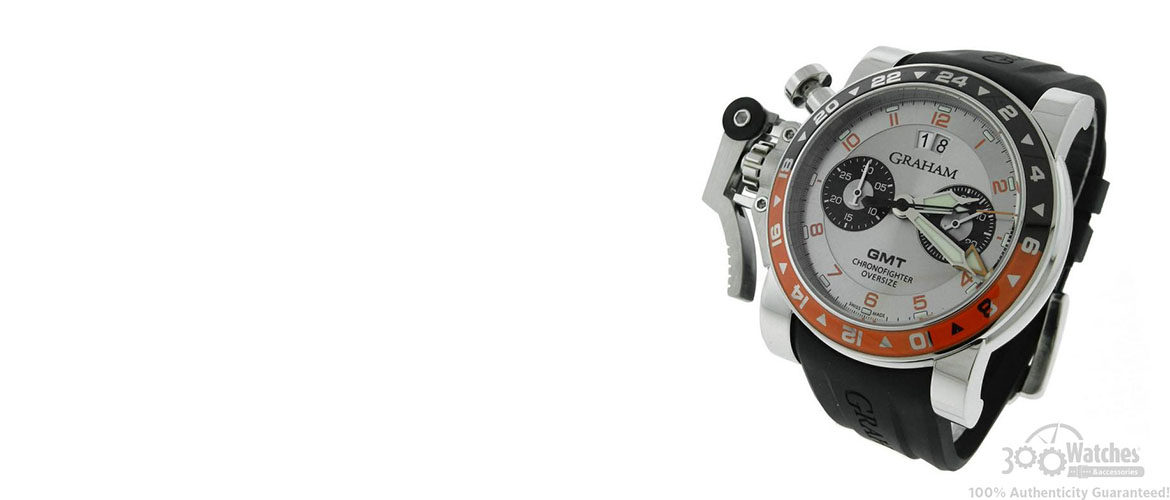 Graham watches are for people who love monster sized watches
There are some people who love really big watches. Graham watches are created for such people. One of the monstrous creations from Graham watches is the men's Chronofighter Oversize 2OVASGMT.S01A steel automatic watch. This is not a watch for the weak and subtle ones. This is truly a watch for the macho guy who loves to wear really big wrist watches.
Graham is a UK based watchmaker known for the unique creations from their stable. George Graham, a famous clockmaker of his time, is the inspiration behind this watchmaker's name. They do have some of their watchmaking operations in Switzerland, and make use of modified ETA watch movements as well as some customized parts in Graham watches.
Graham watches always have a unique feel to them
Graham watches came up with the Chronofighter by providing it a unique feel of its own. For Graham watches, this is one of the premier creations from their stable. The watch is powered by the very first in house created watch movement from the watchmaker, caliber G1733. It does have a huge date window at 12 O' clock position as well as a big GMT hand. The watch has a pusher mechanism to start and stop measuring activities.
The huge trigger of this watch is used for controlling the chronograph and to safeguard the crown. The 47 mm watch case is quite thick and needs a strong man to do justice to it. The signed and solid case back of the watch can withstand water pressure up to a depth of 100 meters.
Graham watches built this watch with a plus size demeanor. But, it is not as heavy as it looks. If you opt for the leather strap, it feels quite light on your wrists. At the same time, you may have difference of opinion on the size of the trigger. Some of you may find the trigger biting in to your wrist.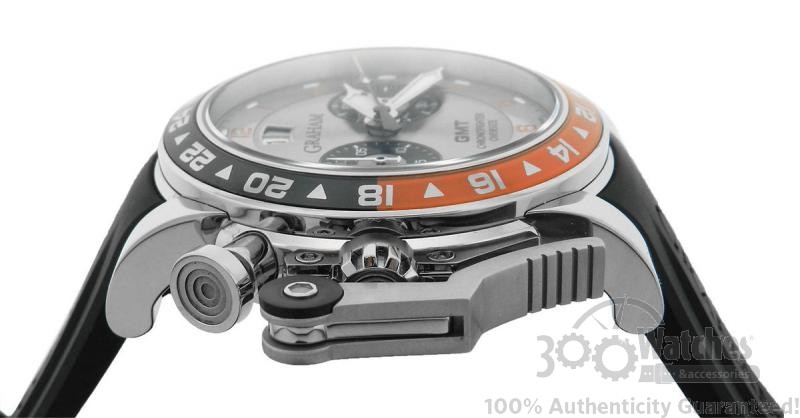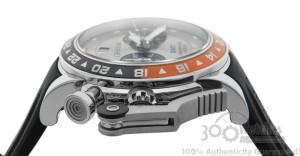 Graham watches are not always as heavy as the look
Graham watches have their ardent fans and those who hate their creations in equal number. Those who love to make a bold statement with the wrist watch they wear are going to love this watch. The brand new version of the men's Graham Chronofighter Oversize 2OVASGMT.S01A steel automatic watch is available for approximately $ 11,000. You can purchase used versions for around $ 8,000.
As is the cases with many other Graham watches, this model is also likely to be appreciated and ridiculed by different groups of people. Any watch lover should try this out and see if it suits his aesthetic sense, before deciding to purchase it.