Grande Cosmopolite Tourbillon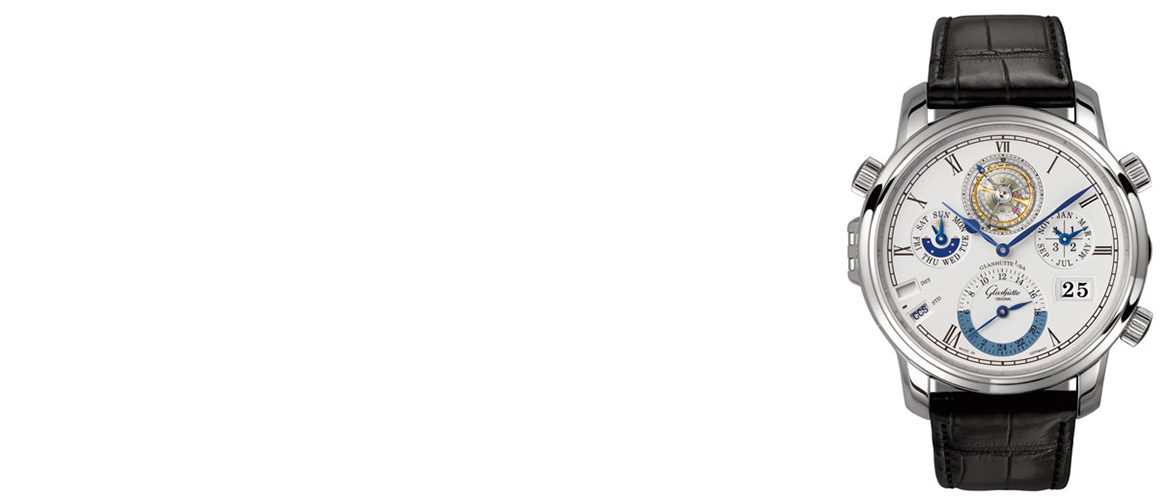 Grande Cosmopolite Tourbillon – The Best Traveler Watch
The Grande Cosmopolite Tourbillon watch is synonymous with travelers. This travelers watch is a complicated device that fits the world and its 37 different time zones into 8.72 cubic centimeters. It is a limited edition with only 25 pieces. It comes in platinum and is rather large with a 48mm in diameter.
This ultimate traveler watch sports a flying tourbillion, perpetual calendar, and second time function. These enable the traveler to track the time at home and on the road simultaneously, in any two of the 37 world time zones.
The needles of the watch can move forwards or backwards, both for the time and for the perpetual calendar, as they are geared to register changes in both directions.
To use the watch, you must first set the home time, which is displayed at the 6 o'clock position on a 24-hour dial with a day/night indicator. Then you must select the three-letter IATA city code on the city ring displayed in two small windows at the 8 o'clock position on the dial. One small window is for Standard Time (STD) and the other for Daylight Saving Time (DST). Then you set the Perpetual Calendar to reflect the current weekday, date, month and year.
This is a stunning watch that can also be a conversation starter piece. And don't be worried about future time zone changes, as engineers at Glashütte Original will then gladly exchange the city ring.
Image source: GLASHÜTTE ORIGINAL, worldtempus.com.
[info]Call Right Now! 1-877-842-5760[/info]
Look at our "How to Buy a Watch" section to help you make the right buying decision.