Greubel Forsey Watches Includes a 3-Dimensional Globe into their GMT Dial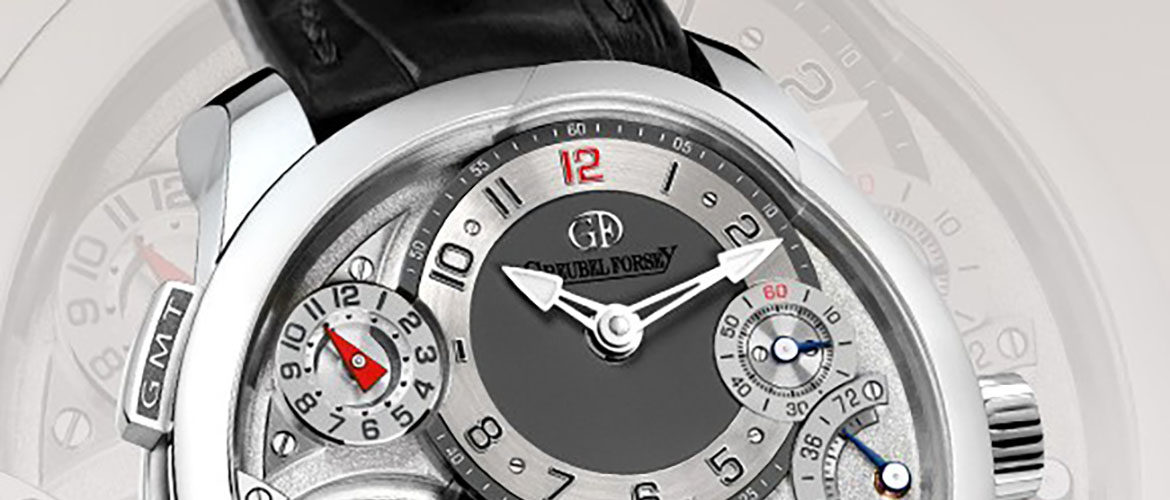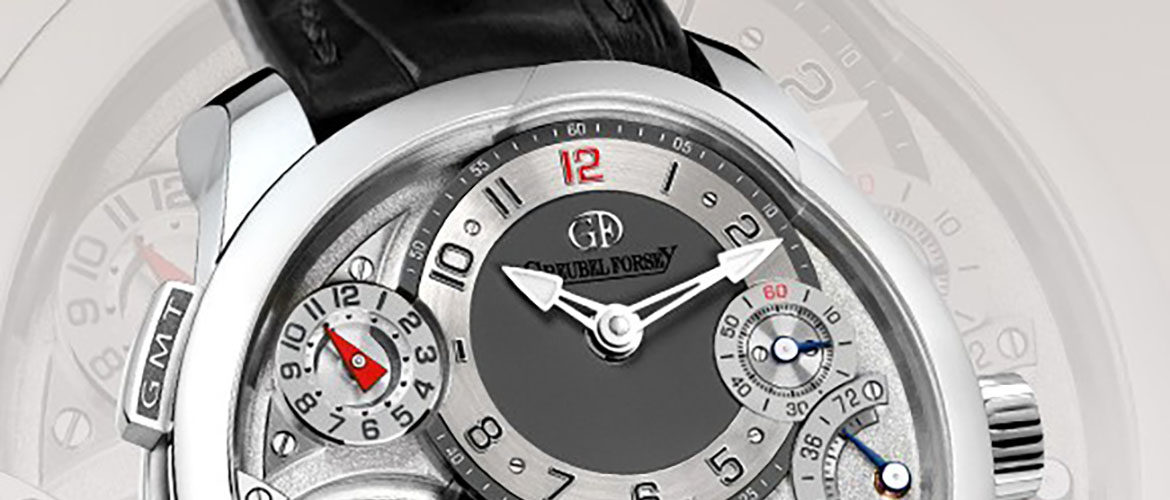 Greubel Forsey watches adds new dimensions into their timepiece
Greubel Forsey Watches succeeded in creating a visually stunning piece with their GMT model. The bold and metallic watch is really worth due to its looks and design elements. The watchmaker incorporated various features like multi axial tourbillons and multiple dials aesthetically included at various depths and came out with a real winner. The best feature of the model is the three dimensional globe on the dial. Greubel Forsey Watches created the globe with titanium and added a new dimension to the world time feature. The would force any watch collector to look seriously at the idea of purchasing it.
Unlike many other world time watches available in the market, Greubel Forsey GMT does have a 12 hour GMT feature at 9 O' clock position. Many other watchmakers just provide a complication to see a second time zone. A true world timer should provide all the time zones available in the world. Greubel Forsey Watches is able to accomplish this goal. They make real good use of the globe feature on the dial to achieve this aim. In addition to seeing the globe, you can also know the names of the corresponding cities from the world time disc on the watch's case back.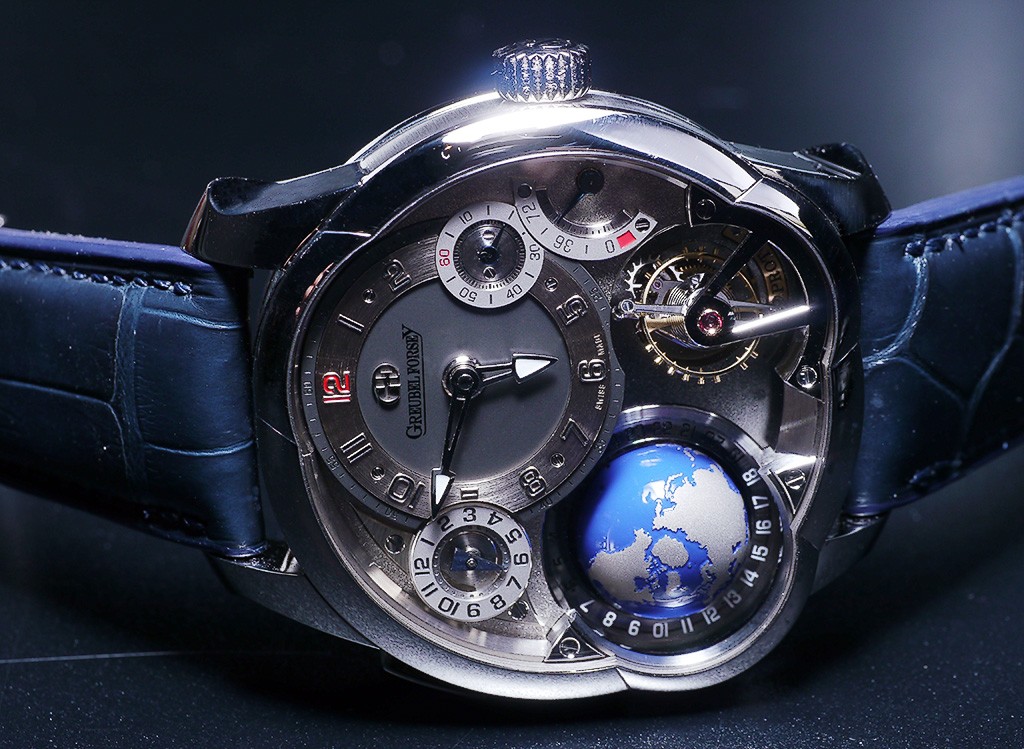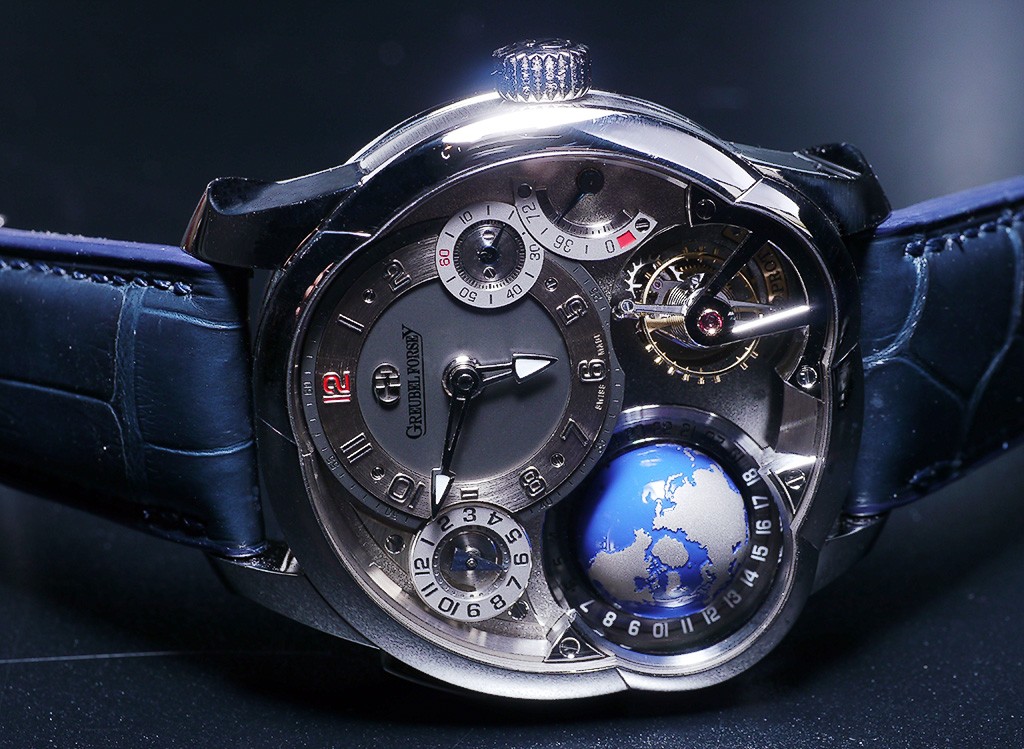 Greubel Forsey watches aims to display times from all over the world
Greubel Forsey Watches designed the titanium globe so as it to resemble the northern hemisphere. There is a ring around the globe that makes one complete rotation in a day. Thus, the time from any part of the world can be understood from the feature. Again, multiple layers and the twin colors used for denoting the 24 hours on the ring help you to learn the day and night of specific locations as well. Greubel Forsey Watches created a window near the lower lug to help you view the globe through that gap.
Another interesting element of this creation from Greubel Forsey Watches is the use of a golden sun at the bottom of the globe. This is used to denote the noon position at that particular time and city. This is right next to the list of world cities visible on the ring on the watch's case back. Greubel Forsey Watches provided the option to learn the regular time as well as daylight savings time. This is achieved through the use of two reference rings. The outer ring provides normal time and the inner ring provides day light savings time.
Greubel Forsey watches made this timepiece thinking of customers around the planet
The Greubel Forsey GMT watch is made with rose gold and has a case size of 43.5mm. You can purchase this creation from Greubel Forsey Watches for $595,000 in either rose gold or white gold versions.