Greubel Forsey Quadruple Tourbillon Secret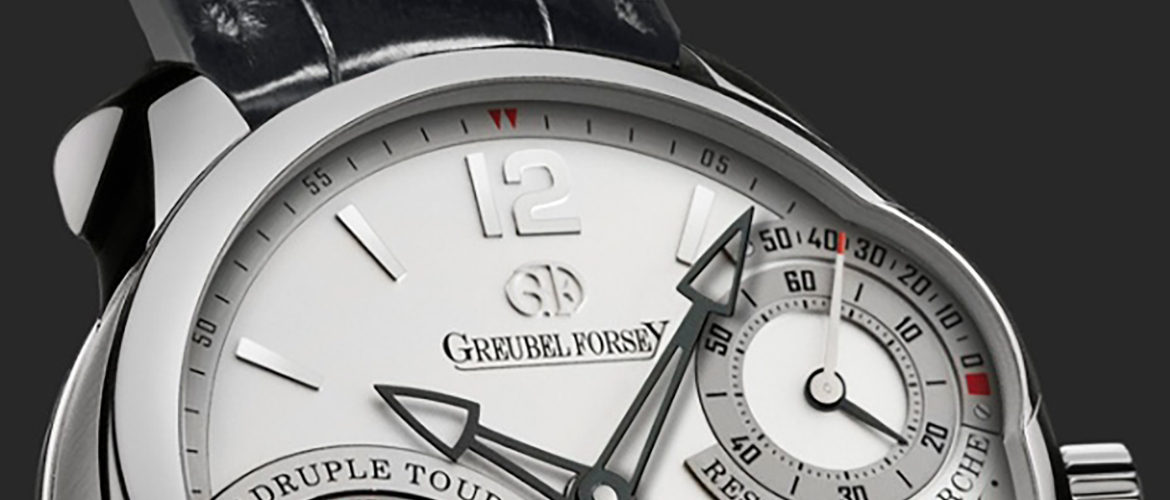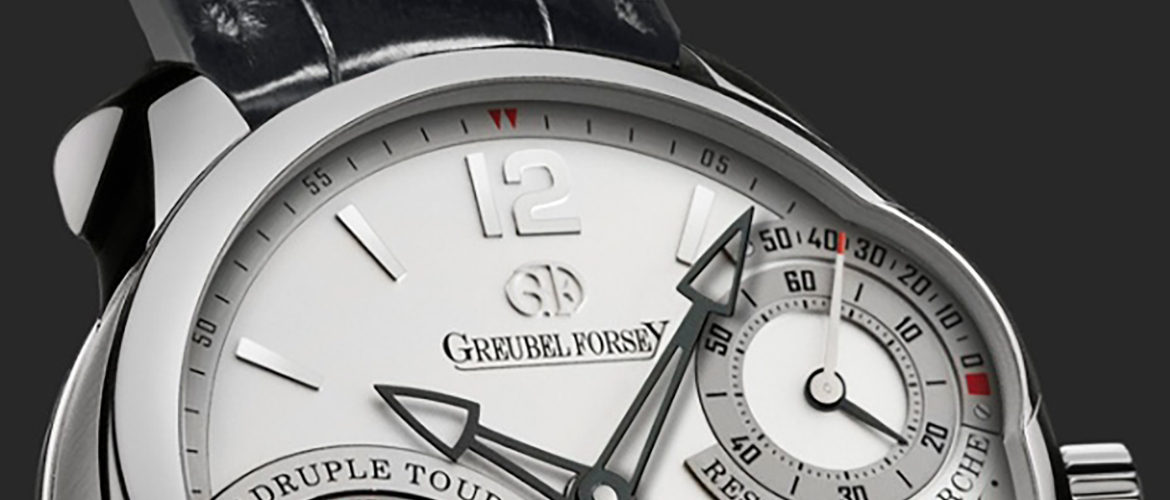 Although the brand is known for its intricate complications, this watch is a bit surprising for Greubel Forsey. Usually, they like to put that kind of stuff on display, but on this watch, the best part can only be seen through the back of the watch, rather than through the dial. It's not that the dial has been left plain- in fact, it gives every indication that something extraordinary is going on inside the watch- you just can't see the four tourbillions turning inside. Those are a "secret" known only to the owner of the watch.
The case is 43.5 millimeters wide. On this model, it is made of platinum. It's not clear whether or not there will be other versions of this watch. It does have "Proto 1" is engraved on a plate that rests on the perimeter of one of the watch's sub-dials, which suggests that it is a prototype of more watches to come. That seems promising, but right next to that it says "Ed. Unique", which suggests that there won't be another one quite like this. Whatever the case, there won't be very many of these.
The dial is relatively simple, but it contains three sub-dials, two of which are dedicated to showing the rotation of the quad tourbillion. One of these is, the furthest to the left, is so large that the case has been stretched a bit in this are to fit it. Around it "Quadruple Tourbillon a Differentiel" is engraved. Next to this is a much smaller ring, which says "Rotation Four Minutes", referring to the time it takes for one of the tourbillons to complete its rotation. The third sub-dial, located at about two o'clock, is primarily chronograph counter, with a power supply indicator around its rim.
On the back of the watch is a crystal window that shows the movement in all its glory. The gears, bridges, and of course the tourbillons have all been given a gorgeous finish. Together with the colorful jewels, it makes for a truly impressive sight. The harmonious movement of all these parts is mesmerizing. So why on Earth would anyone want to keep it a secret? Especially considering the watches Greubel Forsey has made in the past, it's hard to understand where they are going with this one. Most of their watches were clearly made to be displayed, but this one isn't that exciting until you turn it over. Perhaps the "secret" is meant to give the owner a whole new way of showing off. Instead of being visible to anyone who gets a good look at your wrist, the beautiful movement of this watch is only visible to those you choose to show it to. That makes it just a little more exclusive, like a party you can only get into with an invitation. Whether or not this was the sort of appeal the firm had in mind, this watch is certain to appeal to many collectors, likely for a variety of reasons. One thing is for sure, the Quadruple Tourbillon Secret will not be forgotten anytime soon.