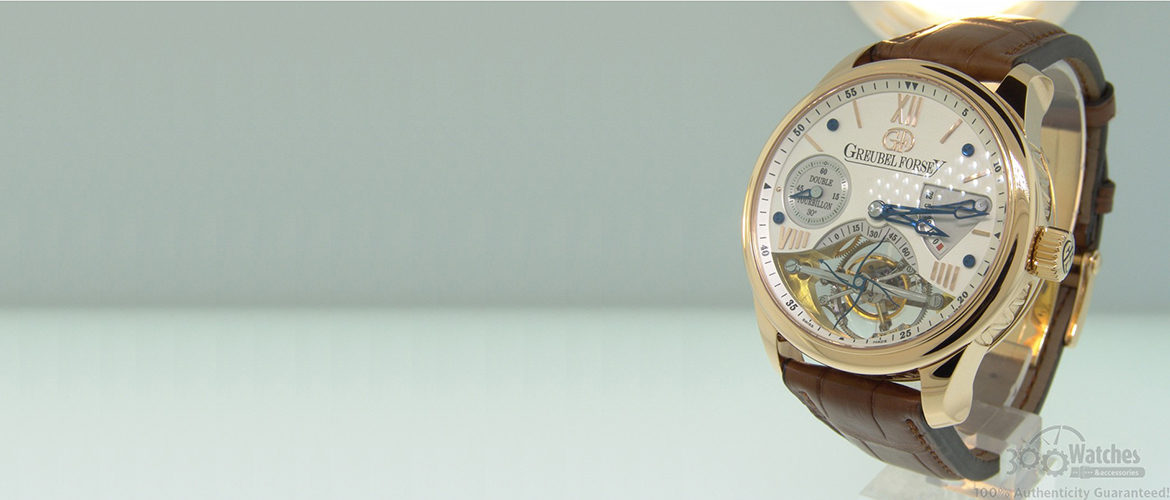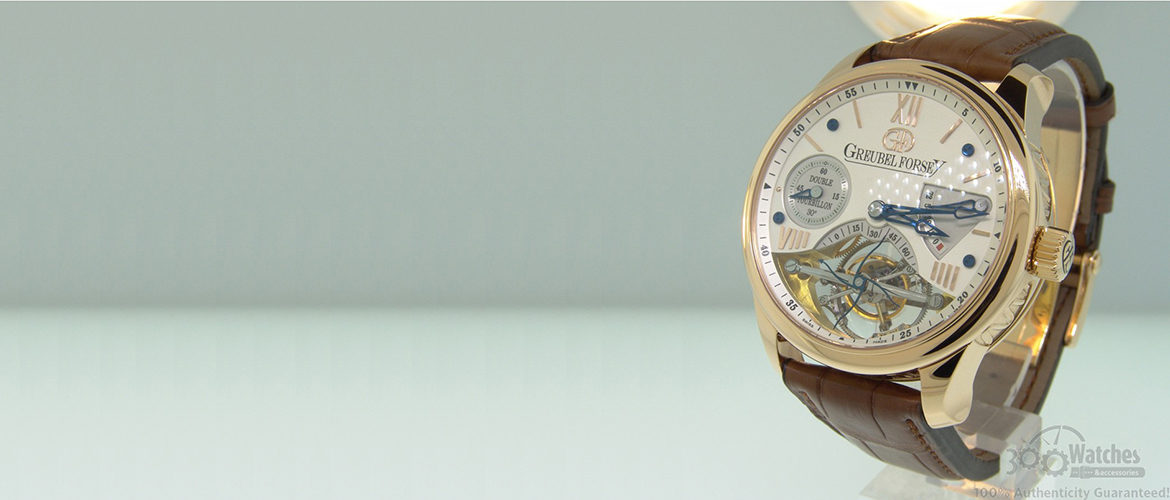 Founded and designed by Robert Greubel and by Stephen Forsey, the brand focuses on the design and on the research of complications.   Robert Greubel studied at the Morteau School of Watchmaking, going later on to Dreux, in France.  He worked with IWC helping create complicated watches.  Stephen Forsey studied at the Hackney Technical College, in London, and later became the head restaurateur at Asprey. He also took some courses in Switzerland on the complications of mechanical watches and on the restoration of vintage timepieces.  Both men worked for Renaud & Papi SA, but then they left the company to create their own groundbreaking brand and also to manufacture new movements.
In 2001 they joined forces and created CompliTime SA.  This new brand specialized in the creation of complicated movements.  Four years later they launched Greubel Forsey, together with their patented movement: the Double Tourbillon 30.
They also introduced in 2005 what they called EWT (Experimental Watch Technology) to test their own projects.  A few of their latest creations using this methodology are the "Différentiel d'Egalité"and "binomial".
The Tourbillon 30° Edition Historique is one of the top luxury watches they introduced in 2010.  The amazing timepiece features red-gold amalgams, a leather strap, a case that is 44.5mm in diameter and two anti-gravity mechanisms that ensure precision in the long run.  The watch is also water resistant to 30 meters.
Another one of their great creations is the Quadruple Tourbillon a Differentiel, with a 43.5 mm case.  The manual winding movement of this great watch features a self- made caliber and has a 50 hour power reserve. This watch includes four tourbillions and features a silver color or a solid gold finish.  The tourbillons are neatly displayed by a window on the dial. This watch is water resistant to 30 meters and has a hand-stitched black crocodile-leather strap with a platinum folding clasp.  There is also a version with a white gold folding clasp and a white gold case.