The Blue Sensation from Grieb & Benzinger Watches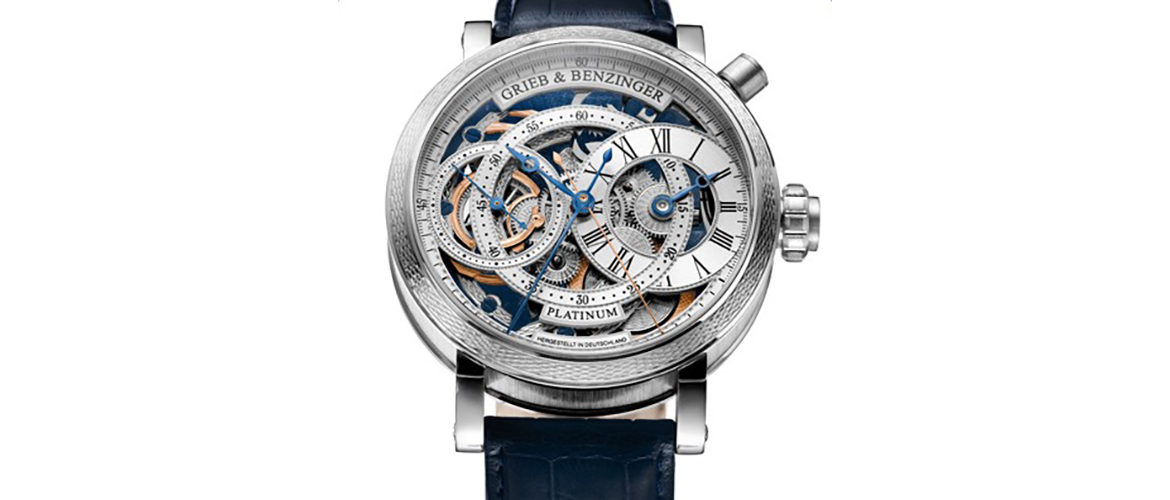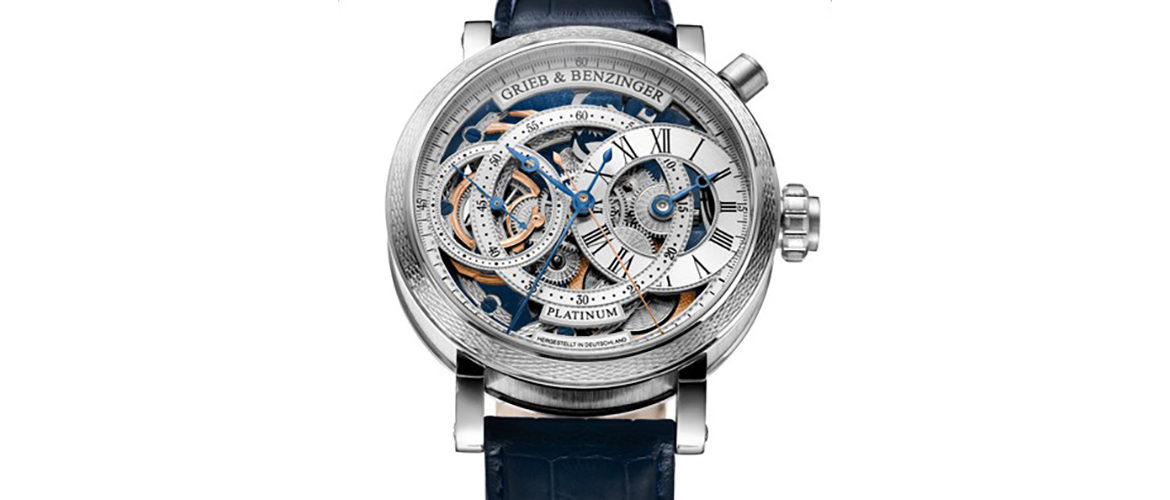 Grieb & Benzinger Watches are always worth their price tag, no questions asked
Grieb & Benzinger Watches always comes up with the ultimate in luxury and horology. The pricey creations from the watchmaker have amazed watch collectors for some time now. Grieb & Benzinger Watches is known to come up with rare watches that are truly worth their price. Hermann Grieb, one of the partners of the firm is known to come up with extremely impressive watches. Some of the complications from the house really impressed watch lovers. The restoration work undertaken by the watchmaker on minute repeaters never failed to impress their fans.
The watch discussed here is based on the Patek Philippe movement created more than 120 years. Originally, this was built for Tiffany. Grieb & Benzinger Watches recreated this watch in solid platinum. In fact, this is the watch with the highest platinum content by weight in it. The extensive work done on the Grieb & Benzinger Blue Sensation is really of a very high quality. Grieb & Benzinger Watches undertook the skeletonization, guilloche, technical modification and other features with a lot of passion.
Grieb & Benzinger Watches showed tremendous patience and dedication in the making of this timepiece
They added blue screws to add to the finesse of the time piece. Thus, the whole operation took a longer period of time to accomplish their goals than the other watches from the stable. According to Grieb & Benzinger Watches, this is the most time consuming work done by them on any minute repeaters ever. Another noteworthy element of the watch is the nature of the work involved. Much of it was done by hand with lots of patience and passion. Again, minute realignment of bridges and plates were undertaken to improve the watch in all respects. The utmost care and commitment shown by the watchmaker throughout the process resulted in the final product.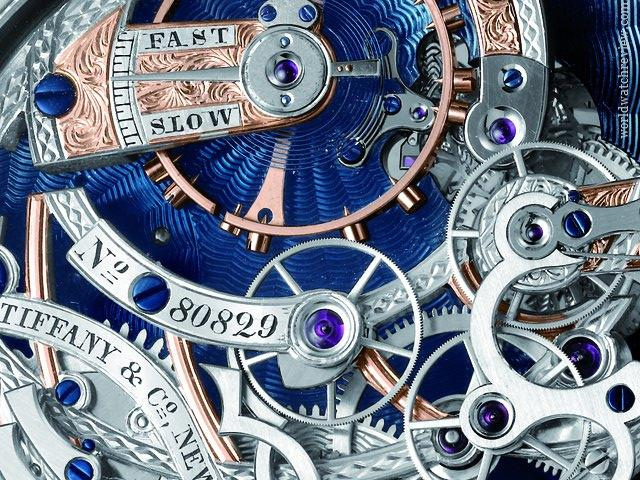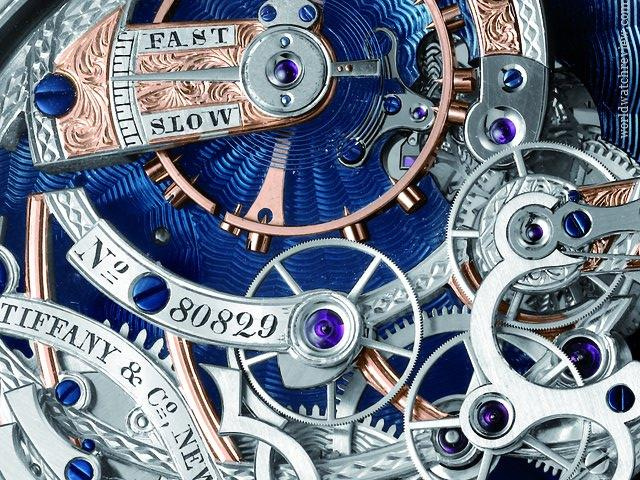 Grieb & Benzinger Watches produced one the most beautiful platinum timepieces ever known to man
The perfection of the frosted finish that is associated with Grieb & Benzinger Watches is clearly visible in the Blue Sensation. But, this is something Grieb & Benzinger Watches has been successfully accomplishing for a while now. The visibility of the blue shades on the base plate is another nice feature of the watch. It is the only split-seconds skeletonized regulator chronograph available in the market.
Grieb & Benzinger Watches created the watch in a 49mm wide platinum case that weighs a whopping 235 gms. It definitely is the heaviest platinum watch ever built. It comes with a navy blue alligator strap. At a cost of around $320,000, this watch would be a definite asset on the right watch collector's wrist.