GRIEB & BENZINGER's New All-Black Luxury Watch – Pharos Centurion Imperial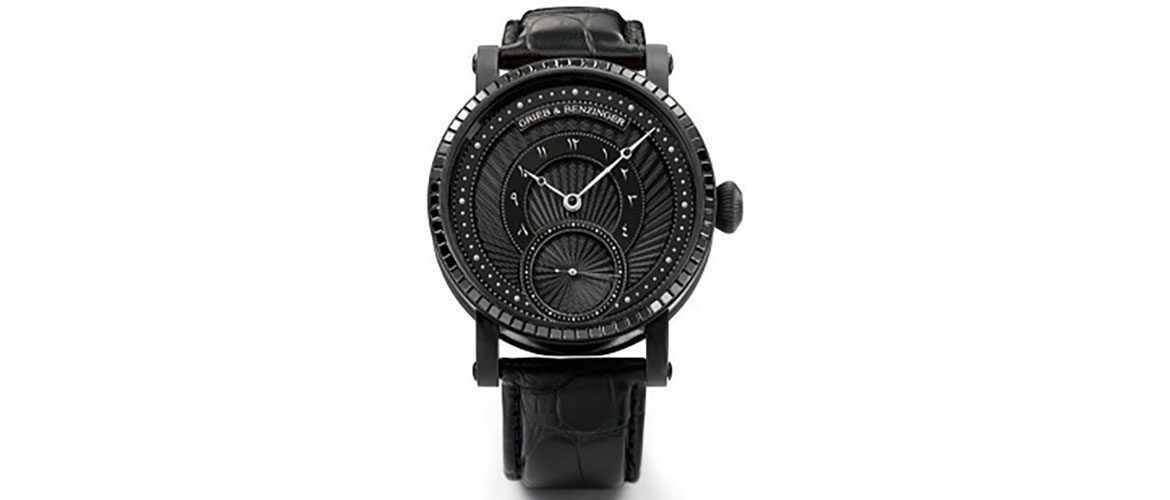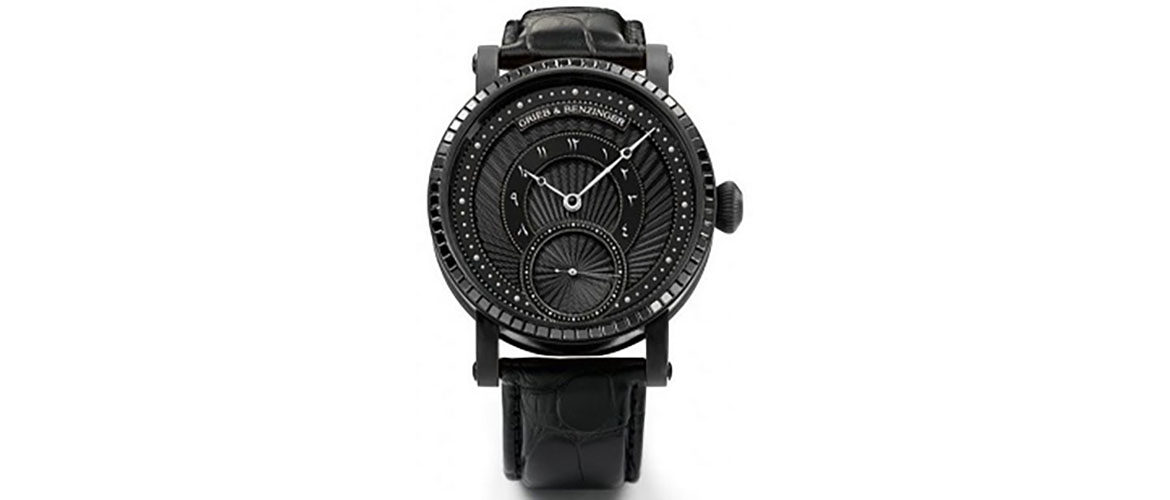 Grieb & Benzinger is a German luxury watch brand known for its creations in the field of skeletonized and guilloche high-end watches. The founders of this company located at an old castle in the southern part of the country are world famous watchmakers and designers, Jochen Benzinger and Hermann Grieb. It should be mentioned that initially Benzinger together with his business partner Georg Bartkowiak created timepieces for such brands as Chronoswiss, IWC, Tourneau, and others. Now these talented craftsmen produce stunning luxury watches based on vintage complex mechanisms of 1880-1920 gg. They completely restore old models and ennoble them with classical technologies, such as hand- skeletonization, hand-guilloché and hand-engraving, as well as flame bluing of parts. The Grieb & Benzinger's workshop is equipped with special technologies and ancient instruments resembling the technical museum, where complex mechanisms are transformed into exclusive pieces. All designer watches created by this company are truly works of art. In a short amount of time, these instantly recognizable timepieces have become a real find for connoisseurs of Haute Horlogerie and collectors of fine watches. And this year Grieb & Benzinger presents its new fashionable model called Pharos Centurion Imperial, a new all-black luxury watch.
All brand's one-of-a-kind watches are rare masterpieces that can tell all about their wearers. And this one, absolutely black glamorous but at the same time simultaneously understated all-black luxury watch, is not an exception! No doubt, with this secret color of success, it will become a new status symbol of the owner, like an almighty black credit card or a posh black limousine. The Pharos Centurion Imperial model comes in a round-shaped solid, totally blackened PD950 palladium case that measures 43 millimeters in diameter. It perfectly looks with a black alligator leather strap and an eye-catching expressive bezel completely set with 66 Princess-cut diamonds that are also black. Although, such diamonds don't have that wonderful sparkle inherent to white gems, this stylish design is pretty cool, however. Being effectively invisible at the first sight, they just add refinement and modesty to the whole appearance of these timepieces.
The Pharos Centurion Imperial model is equipped with a completely blackened hand-winding movement. The three-quarter-plate is adorned in Grieb & Benzinger unique characteristic style of horological art with hand engraving and guilloché pattern. In general, all brand's unique luxury watches are incredibly rare, providing the owner exclusivity. The price for such an exclusive timepiece will be in the six-digit range, but it is worth it!