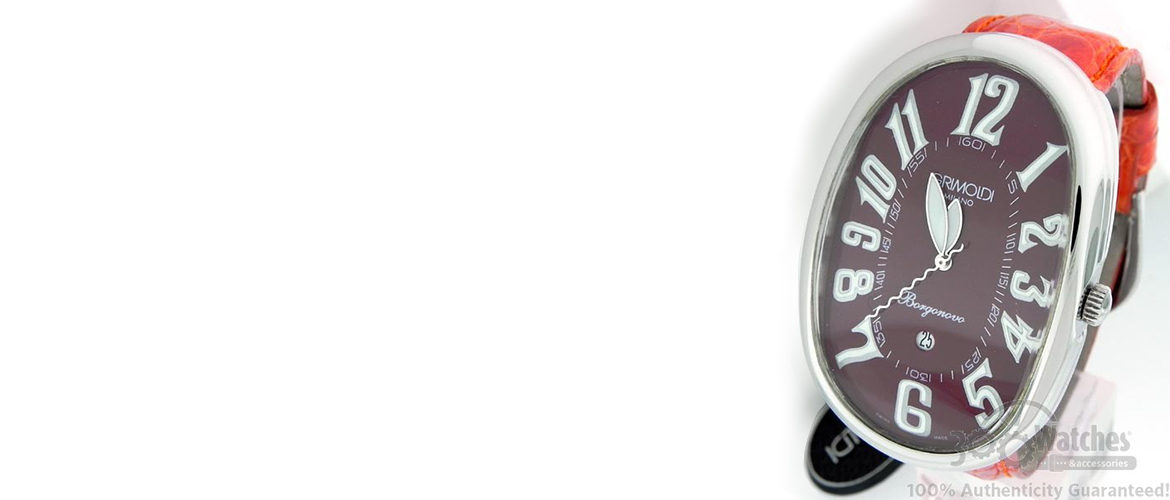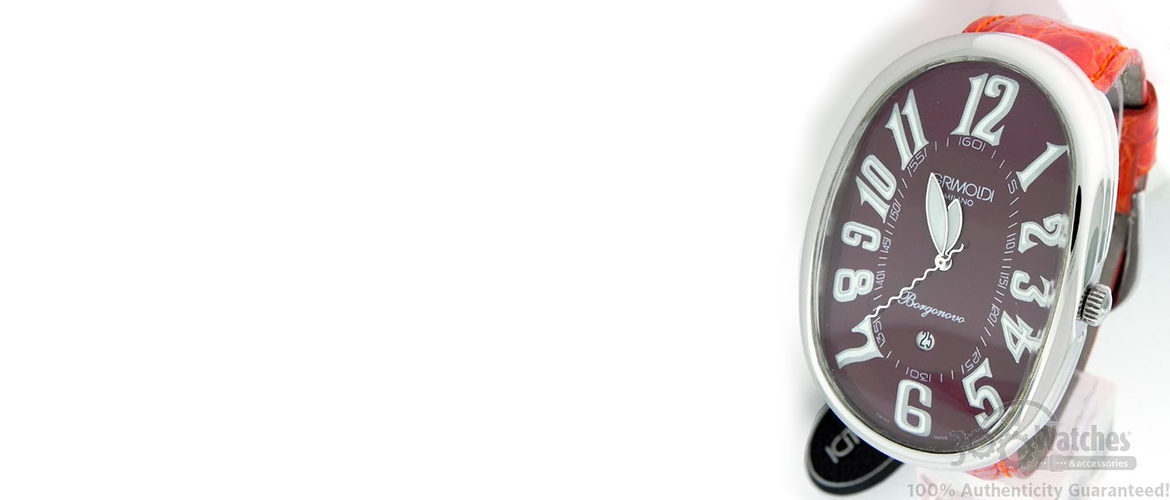 Anselmo Grimodi was a well known jeweler in Milan with all the right connections.  The Grimoldi brand was founded in Milan in 1964 by Anselmo Grimoldi and his wife Rossana.  The brand offers a superb combination of highly precise Swiss watchmaking with Italian creativity and style that results in unique watches with a global cosmopolitan appeal, which are produced with a variety of colors, styles and materials.  Their timepieces quickly became prized for their creative design.
Their innovation and originality led to the production of two revolutionary designs, The Bramante and the Montforte.  Both watches eventually became symbols of refinement and elegance.
The Grimoldi brand is a family owned business, and the next generation is already involved in maintaining the grandeur and originality that have become synonymous with the Grimoldi name. Anselmo Grimoldi's son, Roberto Grimoldi, studied watchmaking at La Chaux de Fonds to continue with his father's legacy and is now the company's technician, Giorgio is the designer in the company, and Pamela designs and administrates the jewelry end of the business.  The Grimoldi heirs are responsible for creating and producing memorable watches that are timeless yet revolutionary.
In 2001, Grimoldi introduced a limited edition, stainless steel, unisex, automatic watch named Commodoro.  The demand for this watch was so overwhelming that the brand later created the limited edition automatic watch Borgonovo.  This watch and the Commodoro were similar, but the Borgonovo was not a unisex timepiece.
Later on, Grimoldi created the first edition of the VaBene (Italian for "all good") collection of watches and introduced it during Milan's fashion week in 2006.  These colorful large watches were designed by Giorgio Grimoldi and they were so popular that they eventually became a separate brand.
Grimoldi watches are an example of inspiration and mechanical dexterity, with their final assembly completed by hand to ensure the highest standards of precision and quality.