Hajime Asaoka Tourbillon #1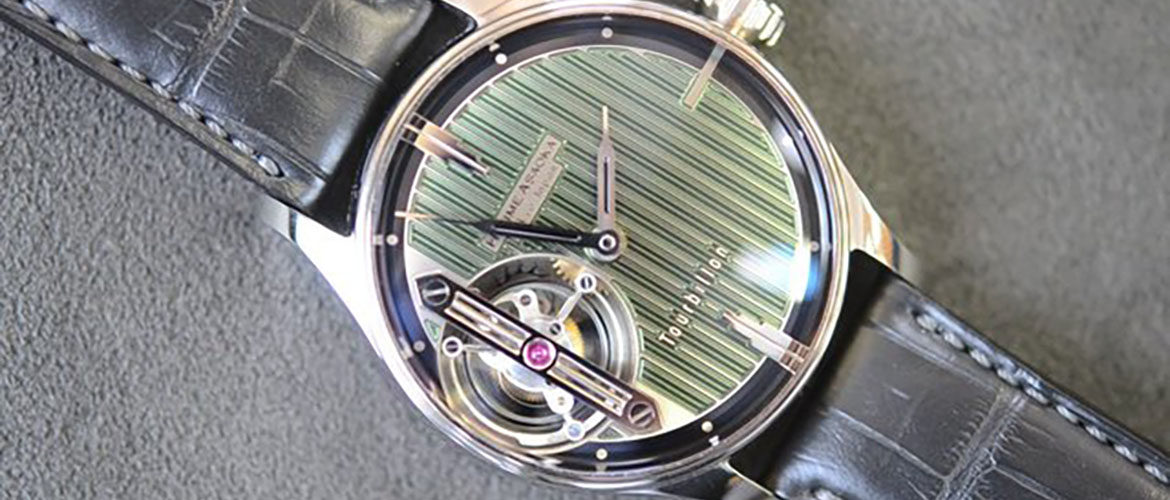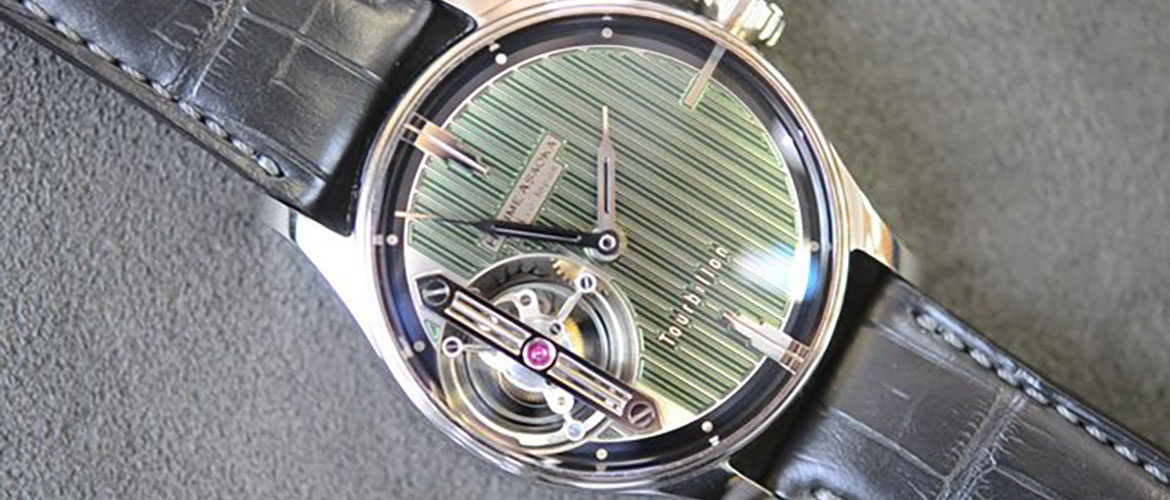 Hajime Asaoka is one of the most famous Japanese watchmakers that have established in the market day by day and is in pole position to compete with the top brands.
Apart from being an incredible watch designer, he's completely independent when it comes to create and manufacture his watches.
Hajime Asaoka and his brand new creation, the Tourbillon #1, have a back story to fully comprehend the development of this masterpiece. He was exposed for the first time to a quartz watch thanks to his father. He received an automatic Citizen chronograph as a birthday gift and that was the small spark that ignited the flame and hunger to know more about the incredible world of watches. All this happened when Asaoka was in school, meaning that this gift made such a huge impact in his life.
He went to Tokyo University of Arts where he could study design and production. He actually made and designed his own products.
While attending University, he falls in love with horlogerie. He spent many hours watching Youtube videos about watchmaking, and then he started to apply it to real life.
All of his equipment was bought out of Ebay to build his own workshop.
The Hajime Asaoka Tourbillon #1 is born after many trial and error experimentations. He experimented with alarm clocks many time before he dared to build his new masterpiece.
This beauty has a 44mm steel case that has been carefully polished to give a very clean look. It is privileged with a very stylish tourbillon located at 9 o'clock.
This watch houses a shy 18,000 VPH which is not that fast for a watch of this category.
The movement of the Tourbillon #1 is privileged with a T1001 Caliber that flows flawlessly well. It is also privileged with 17 jewels and has an exceptional power reserve of 40 hours.
A very nice add-on that Asaoka included in this watch is the Tokyo insignia on the crown.